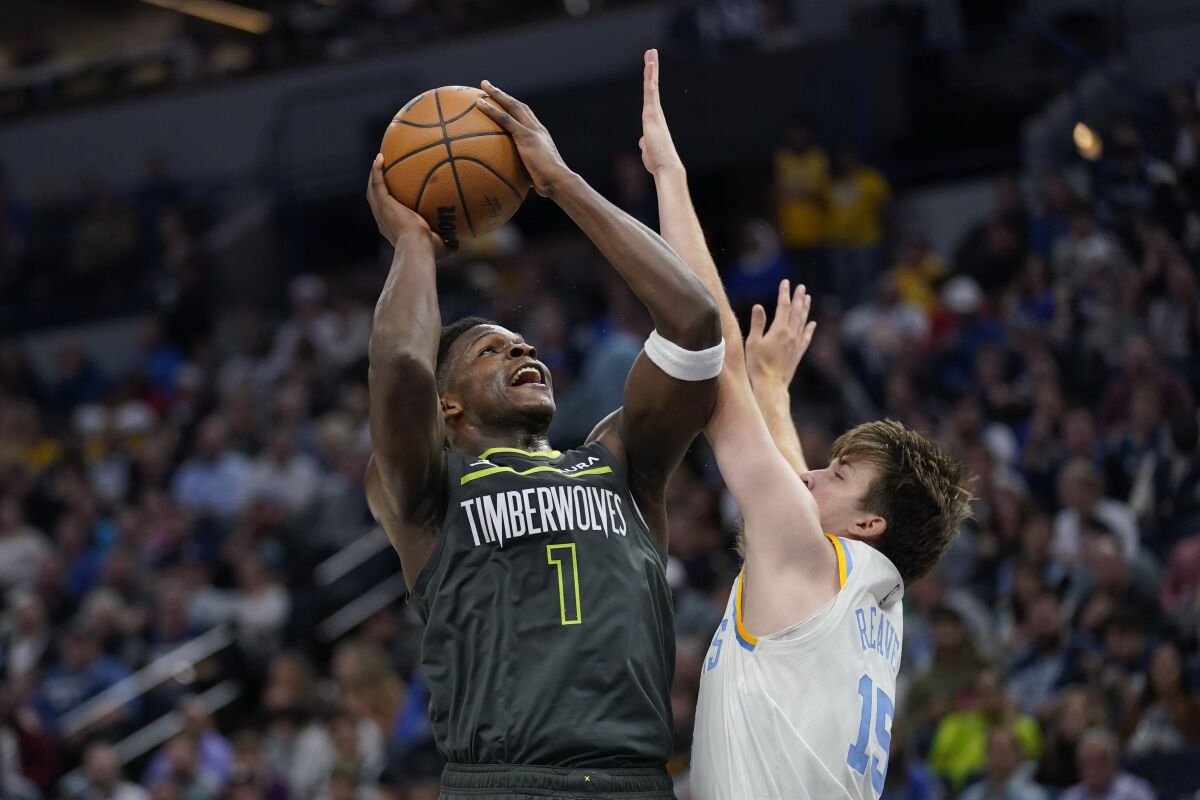 Last night the Lakers fell to 0-5 on the season, losing to the Timberwolves 111-102. Rudy Gobert was all over the boards with a 22 point/21 rebound outing. Lebron James had 28 points along with 5 assists and 7 rebounds. 
Turnovers
The turnovers were a major contributor to the Lakers' loss. They turned the ball over 22 times, compared to 10 times for Minnesota. A lot of careless passes led to timely points for the Timberwolves in the midst of multiple L.A runs. The Lakers must do a better job of cleaning up these careless mistakes in order to get into the win column.
New Role for Westbrook?
Despite Anthony Davis's absence, Russell Westbrook came off the bench last night in his return from a hamstring injury. Westbrook was impressive, especially in the second quarter, when he seemed to be playing with his old sort of aggression and joy. His play helped spark a Lakers run to get to half time with a tie score. There is definitely room for optimism regarding Westbrook's role off the bench after watching his play, as he was able to push the pace and help L.A get out into transition. There certainly wasn't the same offensive lull that usually happens when Lebron goes off the floor. Having Westbrook out there seems to keep the Lakers afloat. Reports indicate that moving Westbrook to the bench is a decision the Lakers may want to stick with for the "foreseeable future". 
Anthony Davis
Anthony Davis missed last night's game due to lower back tightness. It's been quite visible that AD has been dealing with this back issue for multiple games now, but his presence was clearly missed and there shouldn't be any questions regarding his impact to this Laker team. The lack of bigs at Darvin Ham's disposal was evident, especially against a large Timberwolves team. Davis was especially missed on the defensive end, as Rudy Gobert had 20 rebounds which gave the Timberwolves multiple second chance opportunities. Darvin Ham said that he is hopeful that Davis can return for Sunday, when the Lakers welcome the Denver Nuggets and their superstar big man Nikola Jokic.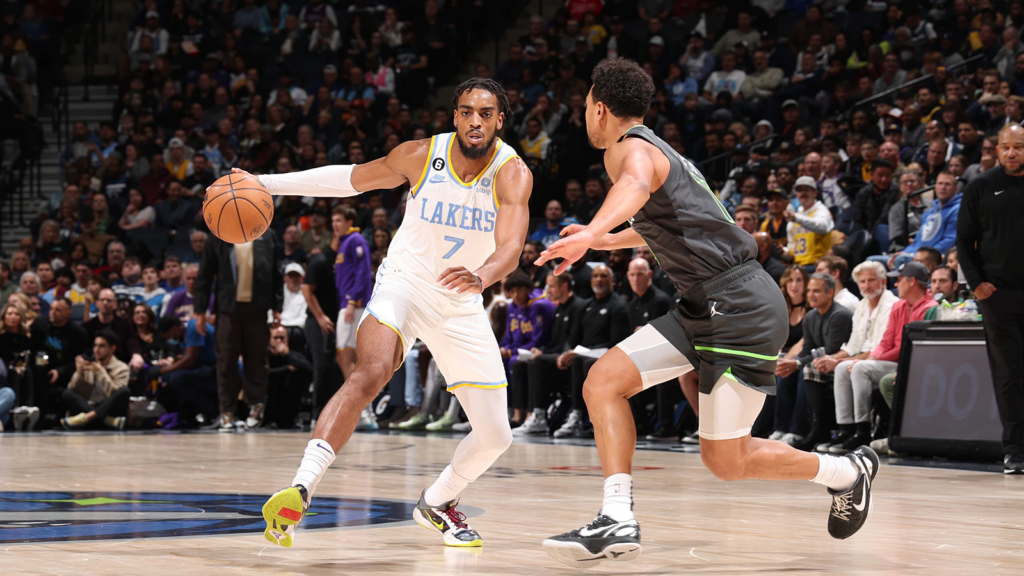 Troy Brown Jr.
The Lakers don't have many wings on their roster but the impact that Troy Brown has brought since returning from injury has shown why the Lakers need to add depth in the wing department. Brown has been growing into his role, and last night, he hit 4 out of 6 threes as well as grabbing 8 rebounds. The Lakers need Brown to stay healthy. He's their only true three-and-D wing and he's shown what difference he can make already. Even then, it can't just be all on Brown. Pelinka and the front office need to add more wing depth whether that is through free agency, adding someone like Moe Harkless, or through a trade for someone like Cam Reddish. 
20 -25 games Won't Work
It's been widely reported that the Lakers front office wants to wait untill around Thanksgiving – 20-25 games into the season – to see how the team can gel and assess whether they need to make a trade. That approach simply won't work with the Lakers sitting at 0-5 and shooting horrifically. Through the first 4 games the Lakers have the worst 3 point percentage through any 4 game stretch in NBA history. That's how bad it is. Lebron James succeeds with shooters, that is the traditional blueprint. The Lakers have many needs but shooting is at the forefront. If they were to take the widely speculated trade with Indiana they'd solve 2 out of the 3, getting an elite shooter in Buddy Hield and an elite rim protector/great fit next to Anthony Davis in Myles Turner. AD has made it clear he doesn't want to play the 5, so why are we making him? The Lakers defense has been very good this season, imagine adding one of the best rim protectors in the league to that foundation. The Lakers just can't afford to wait 20 games because the season could truly be all but over by then. 
The Lakers will meet again with the Nuggets this Sunday, hoping to avenge their loss earlier in the week and get in the win column for the season. Hopefully Anthony Davis is available and ready to take on 2x MVP Nikola Jokic.