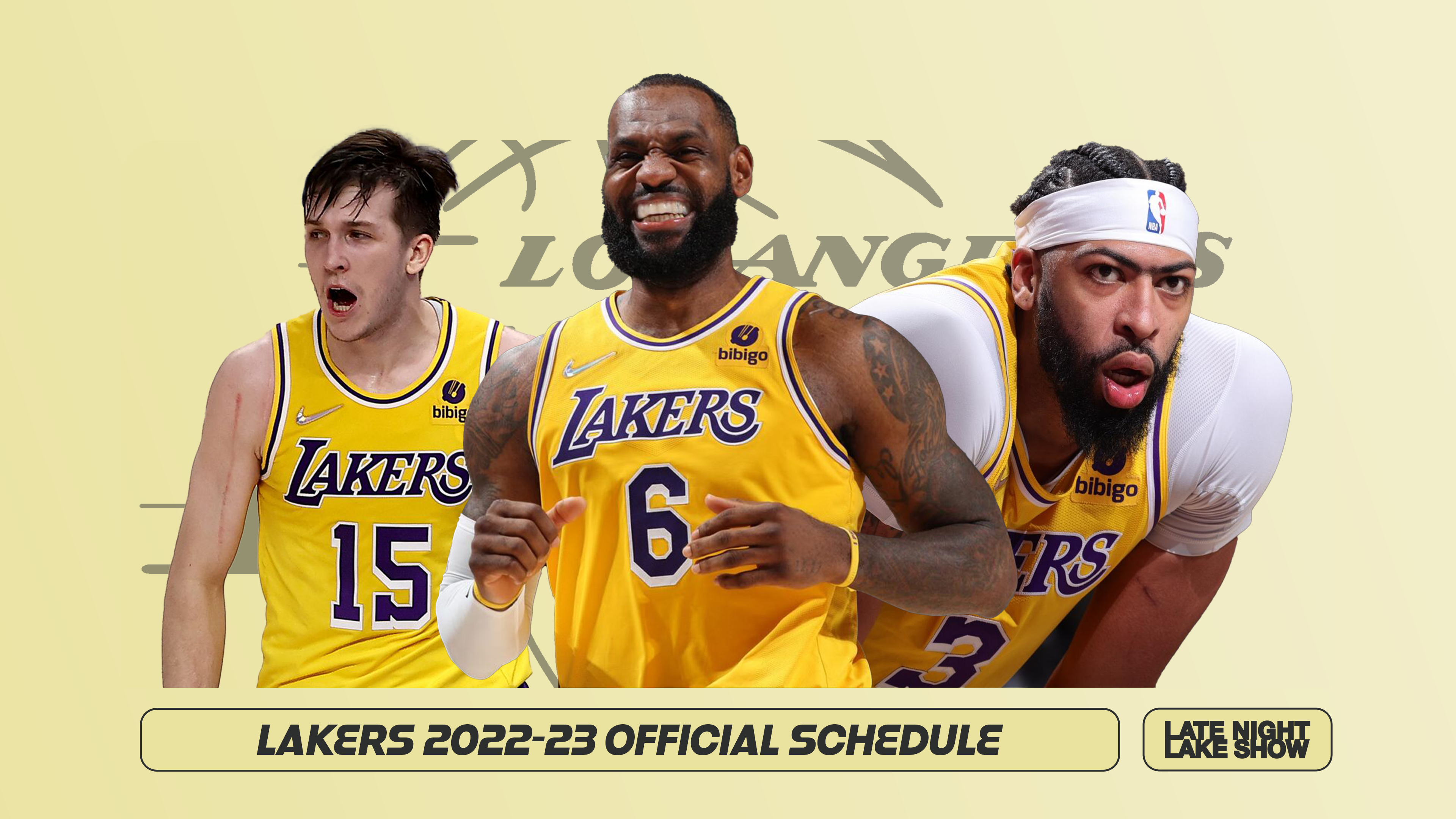 Let's take a look at some games you won't want to miss this season.
Lakers @ Warriors – 10/18/22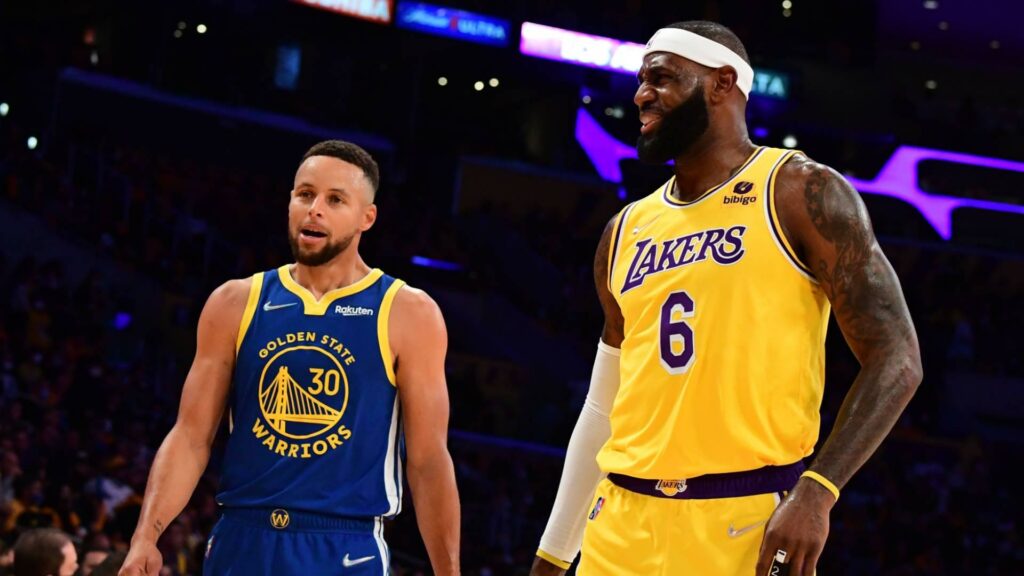 An opening night showcase between the two premier teams on the West Coast? Lebron revisiting his old rivals on their fourth ring night? Juan Toscano-Anderson return game?? Okay so maybe the last one is a little much, but it's clear this is going to be an exciting way for the Lakers to kick off the season.
What better way to see where you are as a team than measuring yourself against the defending champs? Add to that Lebron and AD watching another team get rings should be all the motivation they need for this season.
And maybe this is finally the season that the two teams who have accounted for seven of the last 14 titles are both contenders.
Lakers @ Timberwolves – 10/28/22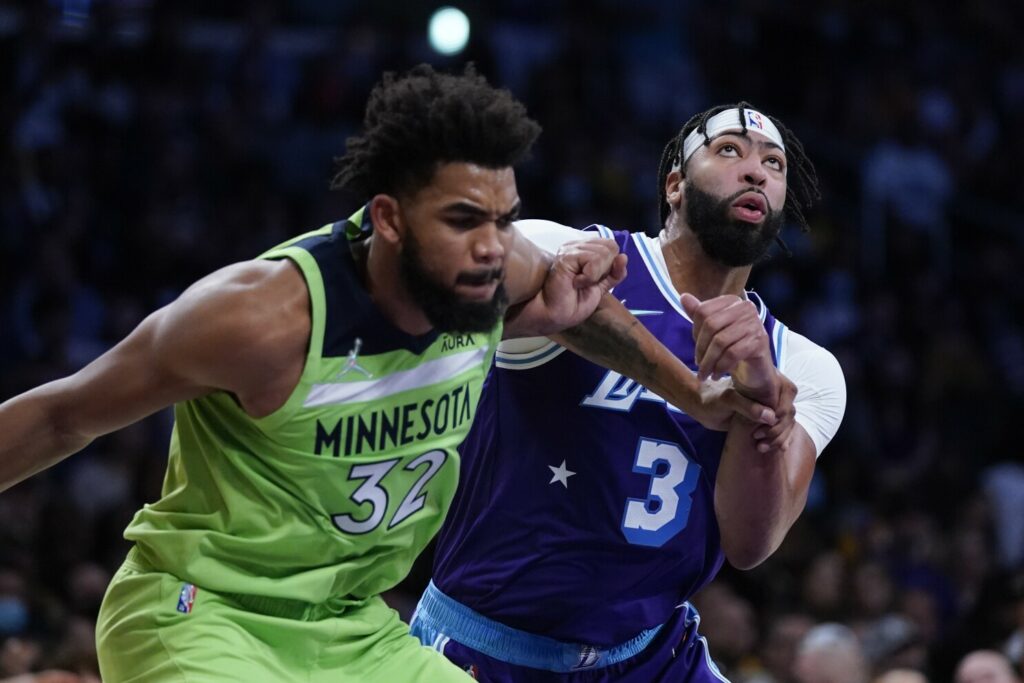 Look I'm going to be blunt here. I don't think that the Wolves are contenders, nor do I see them as rivals to the Lakers in any sense of the word. But after all the theatrics they pulled out the last time the Lakers were in Minnesota, I'm fully expecting a statement game from Lebron and Co.
I would love nothing more than seeing KAT and the Wolves get beatdown. And the fact that they added Rudy Gobert only makes me want the Lakers to humble them that much more.
Celtics @ Lakers – 12/13/22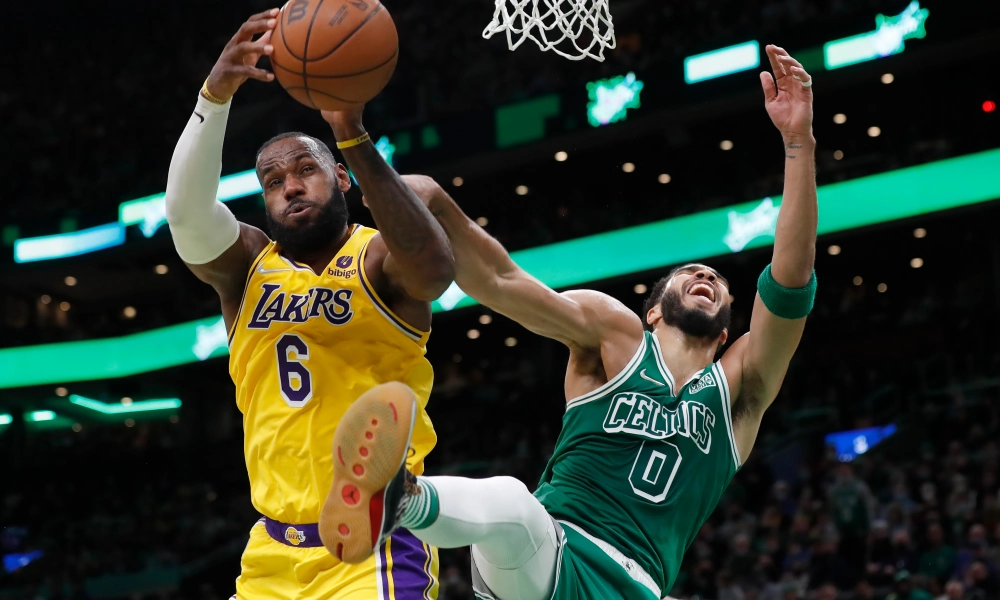 Lakers. Celtics. Do I really need to say more?
A game featuring two bitter rivals and at least four all-stars between two bitter rivals fighting to be the first to 18 titles. No matter the team records, this is always a game to circle on the calendar. And if the right KD and Kyrie trades go down, this thing could be kicked up another 10 levels.
Hornets @ Lakers – 12/23/22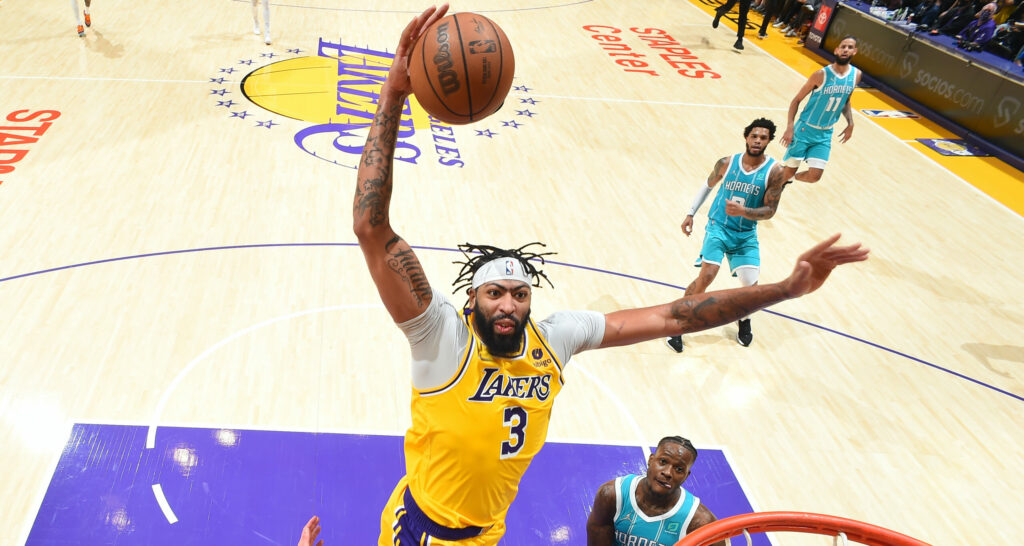 This one is strictly on this list for the entertainment value of Lamelo Ball vs. Lebron James. Bron missed both games against the Hornets last season and has only played in one of the four match-ups between these teams since Melo joined the league.
But it's that one game that gave us a look at what this match-up could be. Old man James put up 37-8-6 while Melo had 26-5-7 in a fun back and forth game that saw the Lakers pull away in the fourth quarter. Like the Bron/Luka match-ups, this one seems to get both stars up and should be a lot of fun.
Lakers @ Mavericks – 12/25/22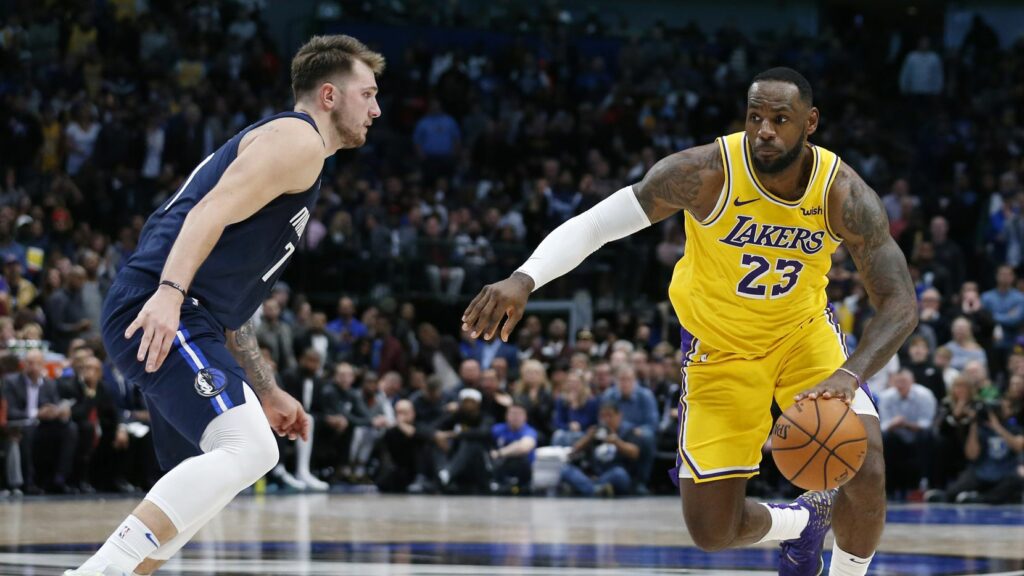 Christmas Day is always a special one for Laker fans. Whether as a title contender looking to stake their claim (Lakers/Celtics on Christmas Day 2008 was a BANGER) or a lottery team looking for a season highlight (think the Nick Young game vs. the Big Three Heat), there is always something fun to watch after opening your gifts and spending some time with family.
Luka Doncic vs. Lebron James is always a special match-up that both players get up for. It's a measuring stick game for Luka and another opportunity for Lebron to remind us all just how insanely good he is almost two decades into his career. The man who has been the face of the league for almost 20 years versus the guy looking to replace him for the next 20. Add that to the fact that this game is nationally televised on Christmas Day and you have a recipe for some real fireworks.
If there is such a thing as a must-watch regular season game, this is a perfect example of it.
Lakers @ Heat – 12/28/22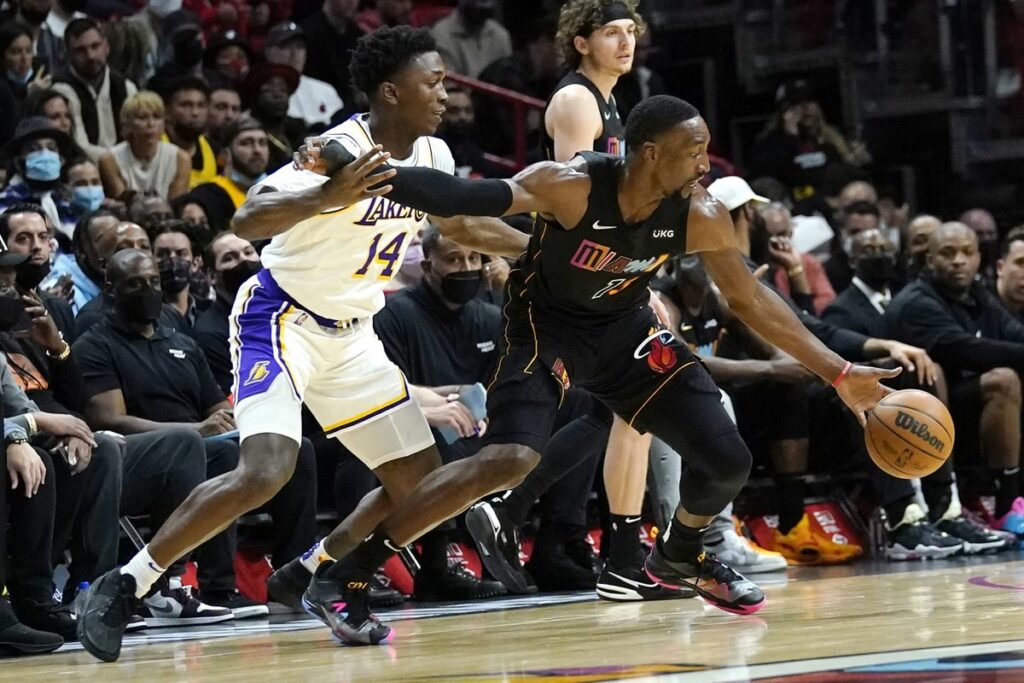 The Lakers annual trip to Miami seems to have the opposite effect on the purple and gold as it does to most other teams. While there are plenty of times in a season where you can definitely tell the Heat opponent spent a little too much time out in Miami the night before, the Lakers-Heat games seem to be bangers year in and year out.
On top of that, Lebron always seems to put on a show when he returns to play the team he helped lead to four Finals and two titles. After all, his first 50 point game as a Laker came in Miami. Add to that the individual match-ups of Bron/Jimmy Butler and AD/Bam Adebayo, and this rematch of the 2020 NBA Finals should be a good one.
Lakers @ Hawks – 12/30/22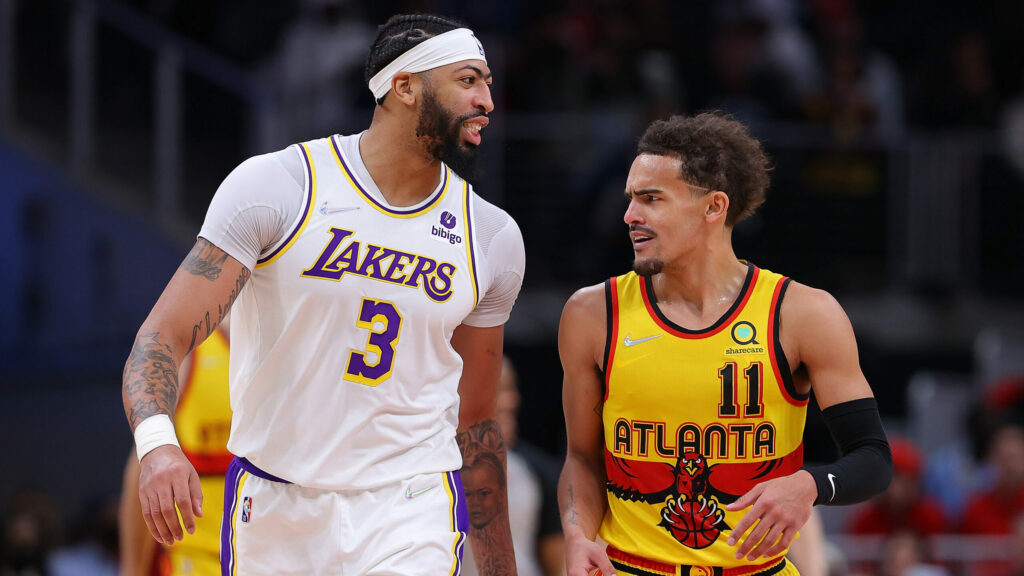 The Lakers head to their second home in Atlanta to take on Trae Young, Dejounte Murray and Klutch East. It's no secret that there are a ton of Laker fans in Atlanta, and the crowd reactions remind you of that every time the purple and gold make their yearly trip to Georgia.
For some reason this game always seems to be fun and entertaining, and with both teams having big goals for the playoffs, they're likely to put on a show in this one.
Sixers @ Lakers – 1/15/23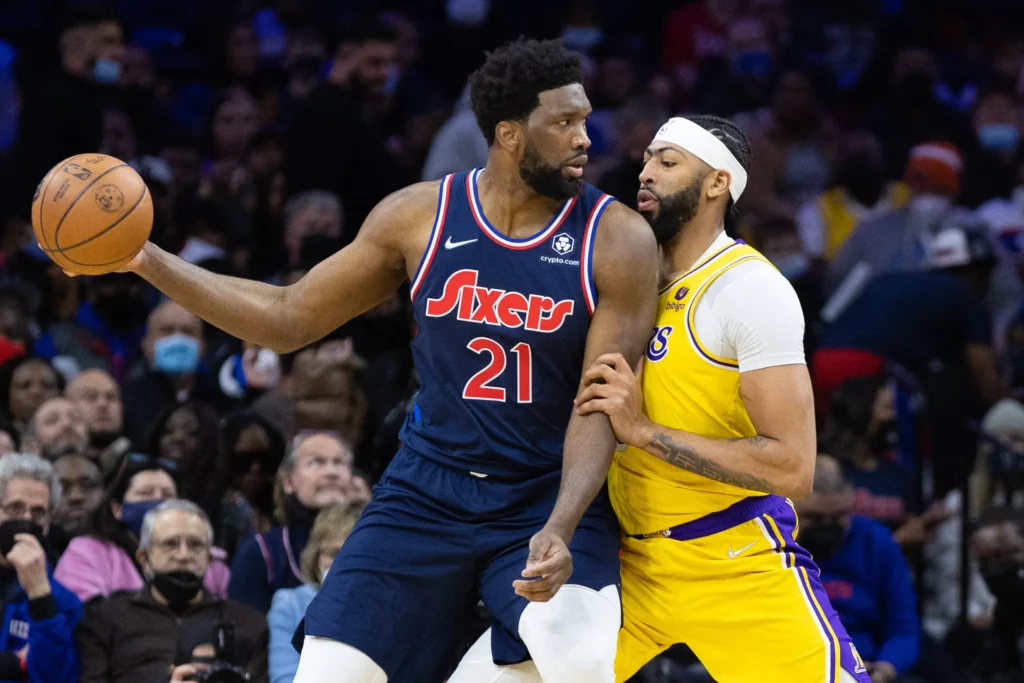 Another measuring stick game, the Lakers and Sixers are two teams with title aspirations. The star power in this game is obvious, but the Embiid/Davis match-up is the one to watch for me. After two injury-riddled seasons, AD has started to become criminally underrated at this point. A match-up with an MVP contender like Joel Embiid is the perfect place to showcase that he is still the cream of the crop for elite big men.
Aside from that, Lebron and James Harden take turns playing maestro is always fun to watch. These two teams match up well together and should make for a great regular season game.
Grizzlies @ Lakers – 1/20/23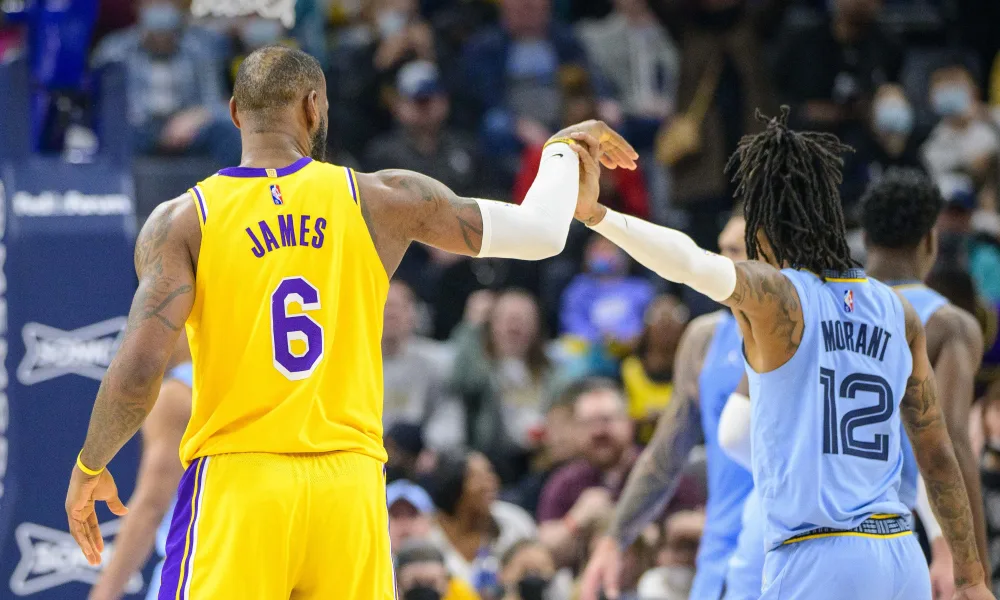 It takes a while for the calendar to bring Ja Morant and Co. to the Crypt, but this Friday night nationally televised game should be tons of fun. Last time these two teams met up in LA, Bron and Desmond Bane got into a trash talking contest while Ja had one of the most insane blocks we've ever seen against the corpse of Avery Bradley.
With the Grizzlies no longer catching anyone by surprise, it will be interesting to see how the Lakers new additions match up against the Memphis young guns.
Lakers @ Pelicans – 2/4/23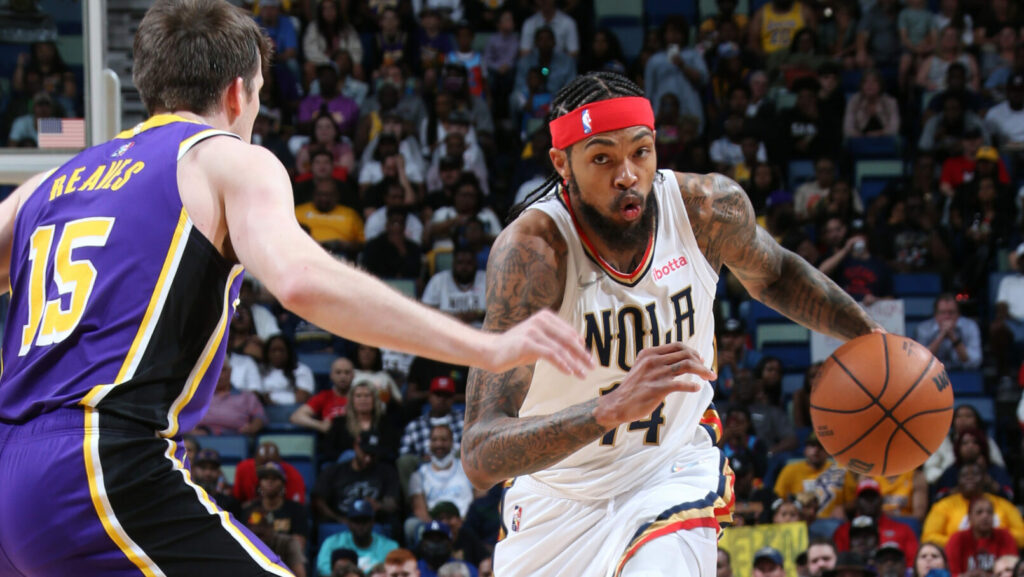 Ever since the AD trade went down, Lakers/Pelican games have had a little extra meaning. In the games he's played against his former team, AD has flat out dominated. Last season, Brandon Ingram returned the favor by dominating the Lakers and essentially knocking them out of the playoffs down the stretch.
Oh and did I mention Lebron vs. Zion Williamson? Last time these two played each other they put on an absolute show. Now that both teams are firmly in the Western Conference playoff picture, these games should have even more intrigue.
Suns @ Lakers – 3/22/23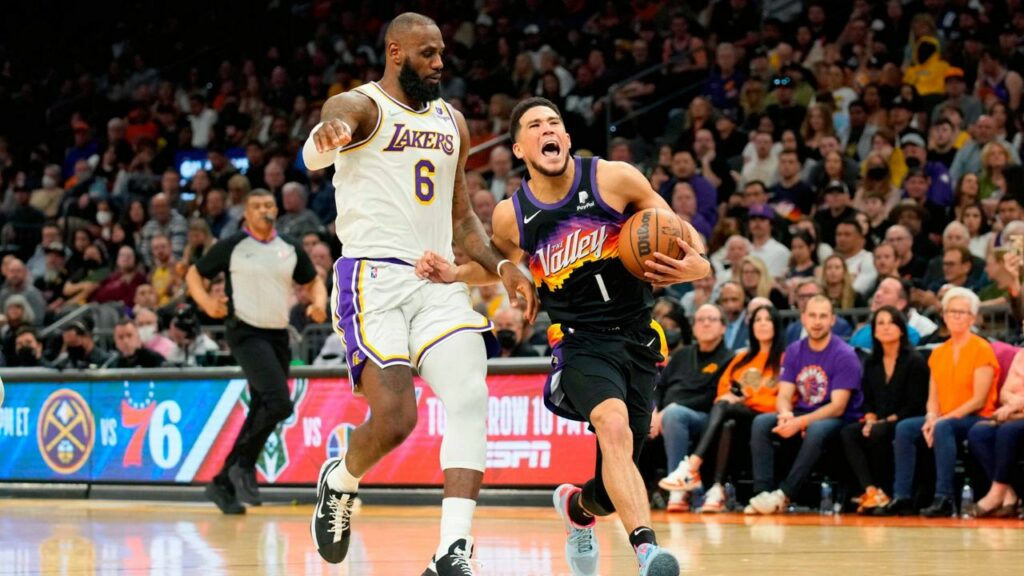 While not much of a rivalry over the past decade, this match-up has definitely picked up on animosity over the past two seasons. We all know what happened in the first round in 2021, and the AD/Devin Booker war of words last season just added more fuel to the fire.
Phoenix returns to LA for the first time next March. With both teams presumably healthy and ready to go this season, this match-up will be a nice way for both teams to measure themselves a few months into the season.
Lakers @ Clippers – 4/5/23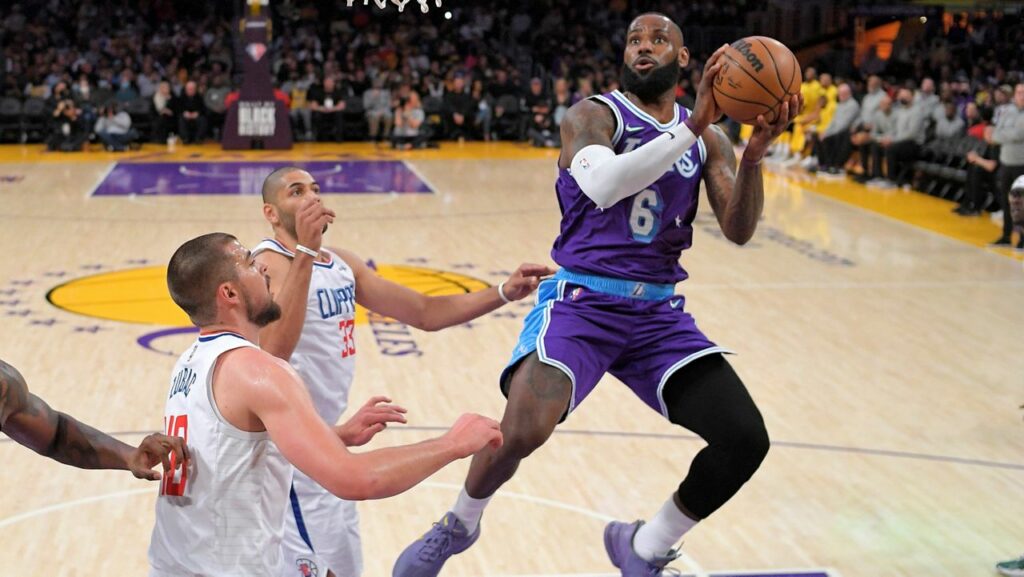 The Lakers and their little brother next door face off four times during the season. While their first meeting on 10/20/22 might be getting the most hype heading into the season, it's their last match-up in April that may hold the most weight.
Just a few weeks before the playoffs kick off both teams should be rounding into form and playing at a high level. In the highly competitive West, all late season games will have a big impact on seedings heading into the postseason. A Laker/Clipper game with playoff stakes on the line should be high level entertainment.
Let's all just pray that the four stars involved are all healthy and ready to go for this game.
---
For more premium Lakers content, subscribe to the Late Night Lake Show podcast on iTunes, Spotify, Spreaker, or Google Podcasts. You can follow Belal on Twitter at @itsbelal_a.
Sponsored by Prize Picks: Use our promo code: LNLS for 100% instant deposit match up to $100! https://bit.ly/3hjkfXv