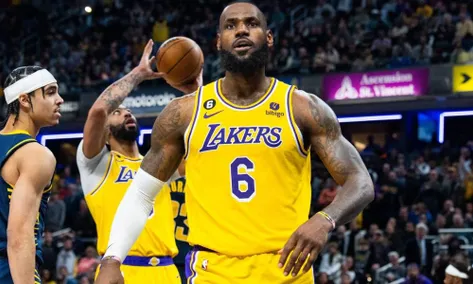 Admist the trade season and the current drama around the Los Angeles Lakers, they also have a game tonight. It is an important one too, as they look to leapfrog the New Orleans Pelicans in the standings and move within a game of the play-in. The Pelicans are currently on a 10 -ame losing streak so will be more than fired up to get a much needed win at home.
Injury Report
Russell Westbrook (illness) is a game time decision. Lebron James and Anthony Davis are set to play, while Austin Reaves remains out.
Better Start Early
The Lakers don't come out well enough at the start of games, and this would be a perfect time to break that habit. The pelicans are on a losing streak heading into tonight so a good early start from Los Angeles could do damage to their confidence early.
Play Through AD
There's always energy when Anthony Davis is in town and that should be some added motivation, not that he'll need any after being snubbed from the all star team. When he hit the game-winning shot in Indiana and then helped close out the win by swatting Tyrese Halliburton's layup, Davis was pretty fired up, jawing at some fans in attendance. The Lakers should feed off the likely hostile atmosphere surrounding Davis tonight and look to get him going very early on.
Lebron Closes In
The king, Lebron James needs 63 points to pass Kareem Abdul-Jabbar as the NBA's all time leading scorer. Many thought Kareem's record was unlikely ever to be broken. In year 20, Lebron is still somehow beating Father Time and winning quite convincingly as of this moment. The record will most likely come at home against the Thunder on Tuesday, but it feels important that we honor and recognize the greatness in front of us as Lebron closes in on this historic achievement.