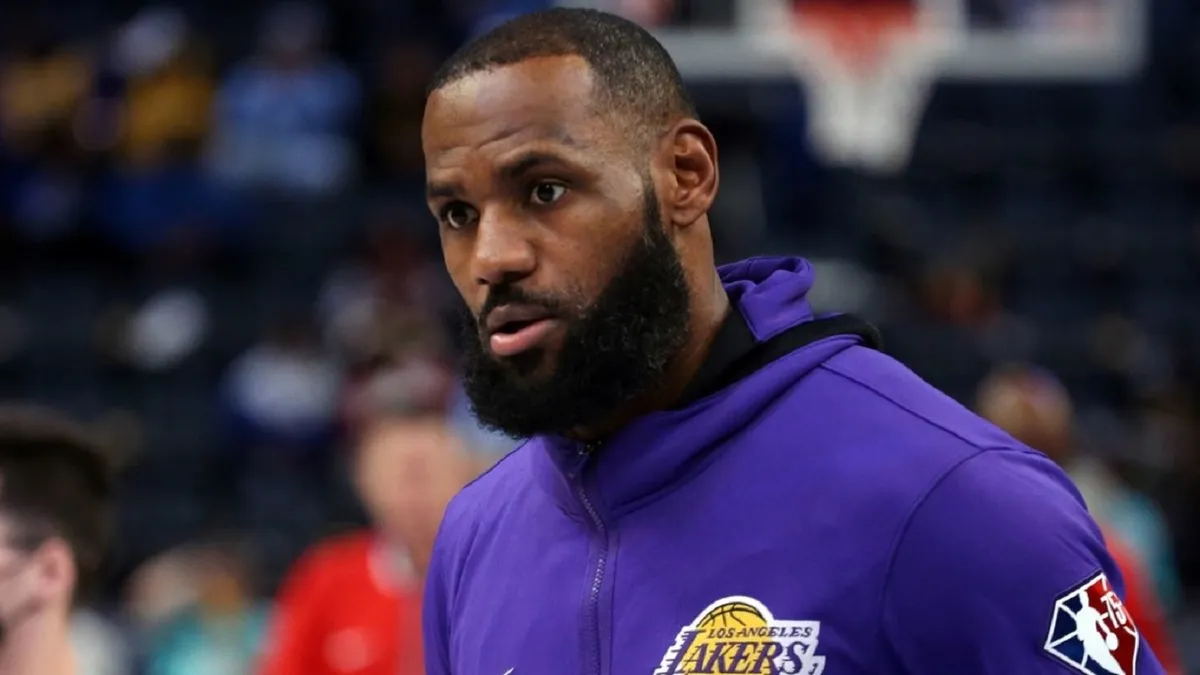 After yet another trade request ruckus, Kyrie Irving has been sent to the Dallas Mavericks. The Lakers will now need to scramble to other options in order to appeal to their two stars Lebron James and Anthony Davis, or risk their relationship with their stars and future beyond this season.
The last 18 months since Russell Westbrook has arrived have been a travesty, to say the least. The Lakers missed the play in-last year and are currently similarly positioned at 13th in the West. Then, last week, they were handed a gift: another Kyrie Irving trade request. An opportunity to possibly avoid another underwhelming season, and give this team a chance of making noise come post-season time.
WTH??
Last night it came out that perhaps the Lakers did all they could, but never really stood a chance at landing Irving. Marc Stein reported via Substack that one of Joe Tsai's key objectives in the Kyrie trade was not trading him to his preferred destination, the Lakers. Then, Bleacher Reports Chris Haynes said that the Lakers did in fact put both tradable first round picks on the table, (2027 and 2029), but Brooklyn declined and opted for Dallas' package instead.
Shams Charania of the Athletic reported that what Brooklyn wanted from the Lakers to 'enter the Irving sweepstakes' was Russell Westbrook, the two first-round picks, Max Christie, Austin Reaves and additional pick-swaps. That represents a completely unreasonable price, particularly given the package that was accepted, and all but confirms Tsai's intention of not trading Irving to Los Angeles.
Instead Irving is off to Dallas for Spencer Dinwiddie, Dorian Finney-Smith, a future first-round pick and multiple second-round picks, and he gets to team up with superstar Luka Dončić. James took to Twitter hours after the news broke that the Mavericks traded for Irving, tweeting "Maybe it's me," and Chris Haynes has reported that his tweet was indeed a reaction to the trade.
What Now?
Now the Lakers are left with two options: offer the picks elsewhere in hope of upgrading the roster around James and Davis, or preserving picks and cap space for this summer in the hopes of luring Irving (or someone else) to Los Angeles in free agency. If they choose the second option they will have $20-25 million at their disposal, factoring in the likely re-signing of recent addition Rui Hachimura.
It would be a extremely risky strategy. Lebron James isn't 28, he's 38, and wasting another precious 6 months of his career in the hopes of luring Irving at a discount is certainly a risk which I'm not sure the Lakers should be willing to take.
The Lakers have 3 days to upgrade this roster. They have two first round picks available as well as $60+ million in expiring contracts. There is no situation where they should be standing pat and not trying to actively upgrade. Jovan Buha of the Athletic reported last night that the Lakers plan B trade talks are taking place with Toronto and Utah. Other teams to watch out for are the Spurs, Hornets and Bulls. Whatever they end up doing, the Lakers have to make a trade to salvage this season, and possibly their relationships with Lebron James and Anthony Davis.