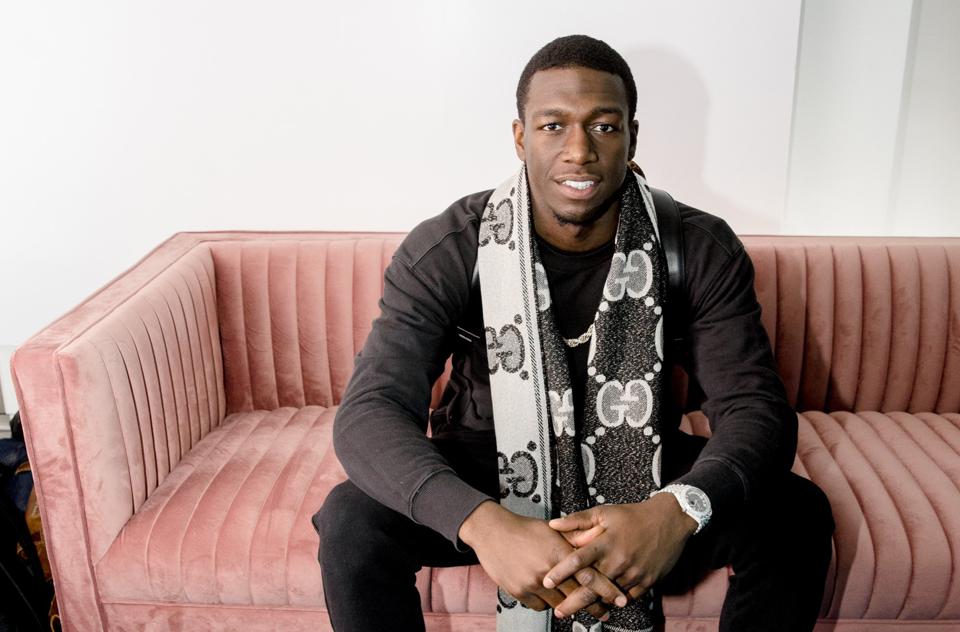 Fans know their teams. They know what needs to be fixed. The argument always starts at how to fix things. What assets are you willing to give up and what do you think you can get for those assets?
The trade debates are endless. They've become a huge part of being a Lakers fan right now. The trade possibilities getting talked about currently are non-stop. We all know what's wrong we just don't all agree on how to fix it. Everyone one of us has their pet trades they're holding out hope for. The wait for all this is agonizing though, especially sitting at 11-16 on the season.
The front office is about to, hopefully God please, make a move. When, again any God out there listening Hell I'll even take Loki at this point, they make that move we'll all have to live with it. That doesn't mean we can't complain and scrutinize it, it just means the mother in-law is moving in for some of you and you're just gonna have to cope, to use a metaphor. Let's face the facts, with so many trade options a bunch of us will probably be disappointed with whatever the final result is.
How much willpower do you have? Because it's about to be tested.
I know I can't speak for all of you, but mine is running really low.
What Fans Need To Know About The Lakers Current Position
Right now the Lakers are in a hurry to fix this roster. Unfortunately the rest of the league is just maybe starting to think about it, in a few places. So, it's kind of like the Lakers are really desperate to get a date for Prom but it's still December and no one else is even really thinking about that yet. The Lakers are kind of, in a sense, all dressed up with nowhere to go.
Putting Lipstick On This Pig
Sometimes you have to try and dress things up and offer incentives to make a sale. That's the reality of the Lakers situation right now, in fact. Patrick Beverley and Kendrick Nunn are not very attractive assets, at the moment. It's very likely that any team taking them will probably end up buying them out. So, that means the Lakers will probably have to package a trade with a draft pick and/or be willing to take on another teams bad contract(s) to sweeten the deal. Hence, doing their best to put lipstick on this pig of a deal.
It's not intended to be an insult to either player, it's just the reality of the situation. Things just didn't work out. The court itself is the evidence in this case. Not everyone is suited for the bright lights and perpetual drama that comes with being a Laker. It is what it is. The Clippers and Lakers may play in the same building, but it's definitely not the same energy. It's different being in the purple and gold.
There is also a very good argument to be made that neither of these players should have even been on the roster, to start the season, in the first place. Rob Pelinka still bears the lion's share of the blame here. Let's not forget that.
There is a hard pill of reality that all Lakers fans are probably going to have to swallow soon. That is that the Lakers are currently out here trying to sell out, but nobody may be interested in buying until the new year.
The Elephant In The Room
It seems from some of the current trade rumors flying around that Russell Westbrook is not yet officially off the trading block. It's quite obvious among fans that they're also not in agreement about keeping him. There are plenty of people, who don't even like him coming off the bench. So, it's very likely he still gets traded.
That trade though will probably be an even longer wait, for a couple of reasons.
First, it's smart to let Russ continue to have a chance to showcase his skills. The more he succeeds as a sixth man the more that price of two picks, that people have attached to him, gets a chance of getting lowered. It is even very possible that some team right on the edge of the playoffs, when the trade deadline comes around, will actually have a desire to have Russ on their roster for their final push. Stranger things have happened in this league.
Second, it is also possible that Russ as a sixth man works. In fact, So far it seems to be working well. His energy off the bench is much needed and it has also helped save the Lakers from a lot of bad starts this season. So, it is worth holding on for a little while longer to see if this Frankenstein's monster of a team is going to come alive or not, in this writer's opinion at least. Just hopefully not too long, because I think were all getting more than a little impatient by now.
Lastly, hands off Austin Reaves. He's untouchable.