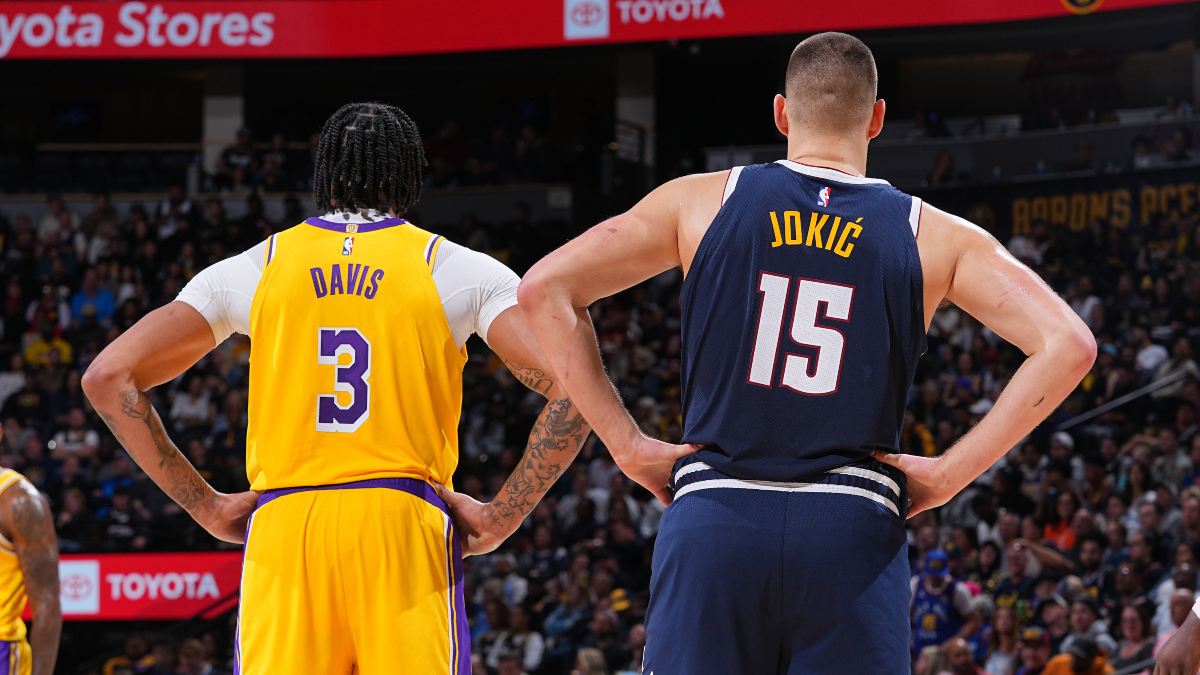 Tonight the 11-16 Los Angeles Lakers will take on the 17-10 Denver Nuggets at Crypto. Com Arena, in their third meeting of the season. The Lakers, coming off a devastating loss to their rivals the Boston Celtics, will be looking to bounce back with a win over Denver to take a 2–1 lead in the season series. The Nuggets are currently on a three-game winning streak, so the lakers will have their work cut out for them.
The Joker Vs The Brow
2x Reigning MVP Nikola Jokic will take on a red Hot Anthony Davis in a prime time big man matchup. On the season Jokic is averaging 25 points along with 10 rebounds and 9 assists – yet again showing what a skilled and well-rounded big man he is. Davis, for his part, is averaging 28 points along with 12 rebounds and 2 blocks a game this season. No one can stop Nikola Jokic but the Lakers have the best big man suited to containing him to try and neutralize him as much as possible. If A.D is able to stay out of foul trouble, the Lakers have a real chance of being able to contain Denver's superstar big man as much as possible.
Energy Early?
After coming back against Boston but then collapsing late , it will be interesting to see how the Lakers react. Will they come out still licking their wounds, showing lackluster energy and feeling sorry for themselves, or will they come out with a sense of urgency, intensity , frustration (all things that Darvin Ham has been preaching all season) and a sense of redemption perhaps for letting a big win slip away on Tuesday night. If they can come out with energy and build double digit lead early with the crowd behind them, it could lead to a successful night in Los Angeles for the Lakers.
New Starting 5?
Darvin Ham's lineup choices have been coming under fire recently, especially his starting 5. The combination of Beverly and Schröder next to Lonnie Walker has been horrific. It simply has to change, because it's putting the Lakers into too many holes early. The lineup that inspired the big run against the Celtics was Westbrook, Reaves , James , Brown Jr and Davis. Westbrook has had a relatively successful season in the 6th man role, but swapping Reaves and Brown for Schröder and Beverley could pay dividends. Lonnie Walker IV has been a big scoring spark in the starting lineup next to Davis and James, so he should remain. A lineup of Reaves, Walker , Brown JR , James and Davis surely gives the lineup more balance in multiple departments and gives the Lakers legitimate scoring threats on the perimeter.