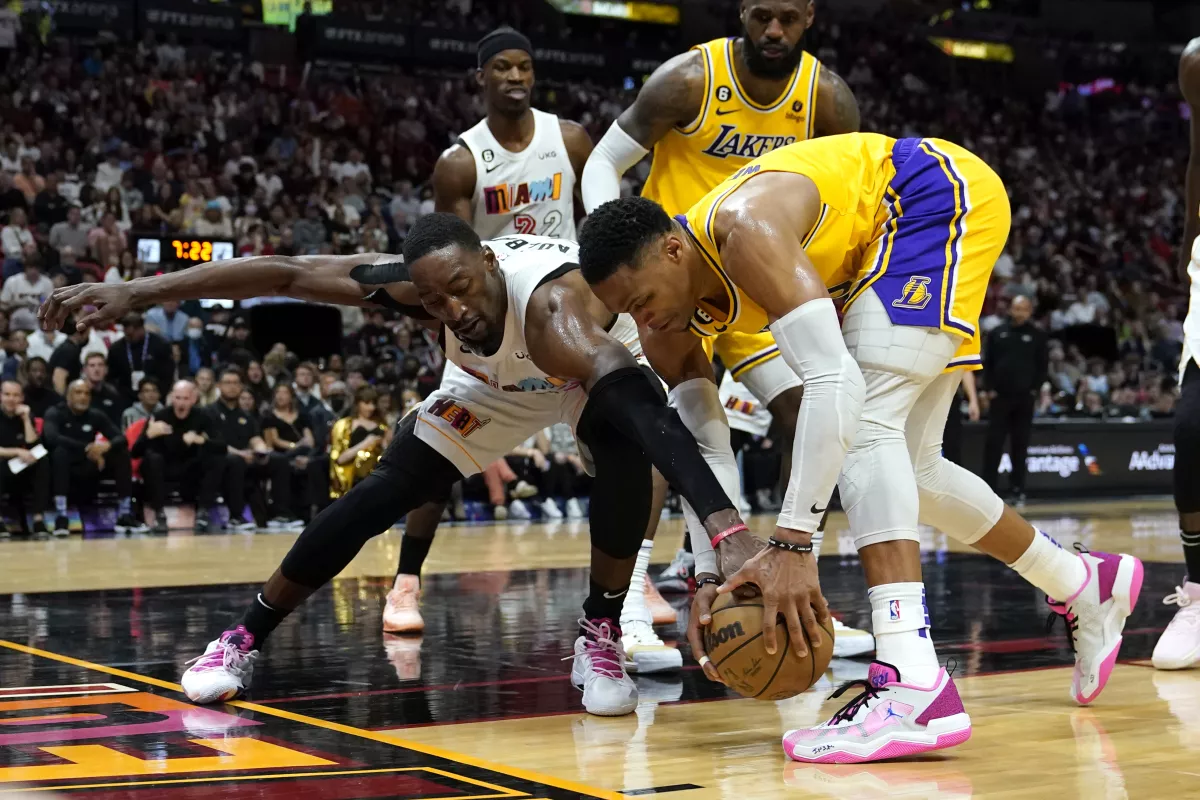 Tonight the Lakers return back home to Los Angeles to take on the Miami Heat for second meeting between the two teams in a week. The Heat are coming off a impressive win over the Clippers and are currently on a two-game winning streak. The Lakers are coming off a win over the Charlotte Hornets, with Lebron James leading the way with 43 Points. The Lakers currently hold a 16-21 record and heading into tonight are 1.5 games back of the 10th seed Utah jazz for the final play-in spot.
Injury Report
It will very much be a next man up mentality for the Lakers tonight, with both superstars Lebron James and Anthony Davis sidelined. Lebron has picked up a non-Covid illness while Davis is still sidelined with a foot injury. Lonnie Walker IV remains sidelined, this time with a knee issue.
Help Yourselves
The Lakers will be up against it tonight as it is, but they can't afford to make the same mistakes they made that led to their loss to Miami last week. The Lakers have to rebound better and they must take more care of the ball and reduce turnovers. Miami aren't a team that makes many mistakes so the Lakers will have to be almost perfect tonight to remain competitive.
Rotations
With the absence of James and Davis, how will Darvin Ham look to manage the rotation tonight? Will he give Juan Toscano-Anderson a chance after his recent impressive play, and does he bring Westbrook back into to the starting unit? It will be a important decision for Ham as the opening unit will look to feed of the the crowds energy on their homecoming after their 5 game road trip.