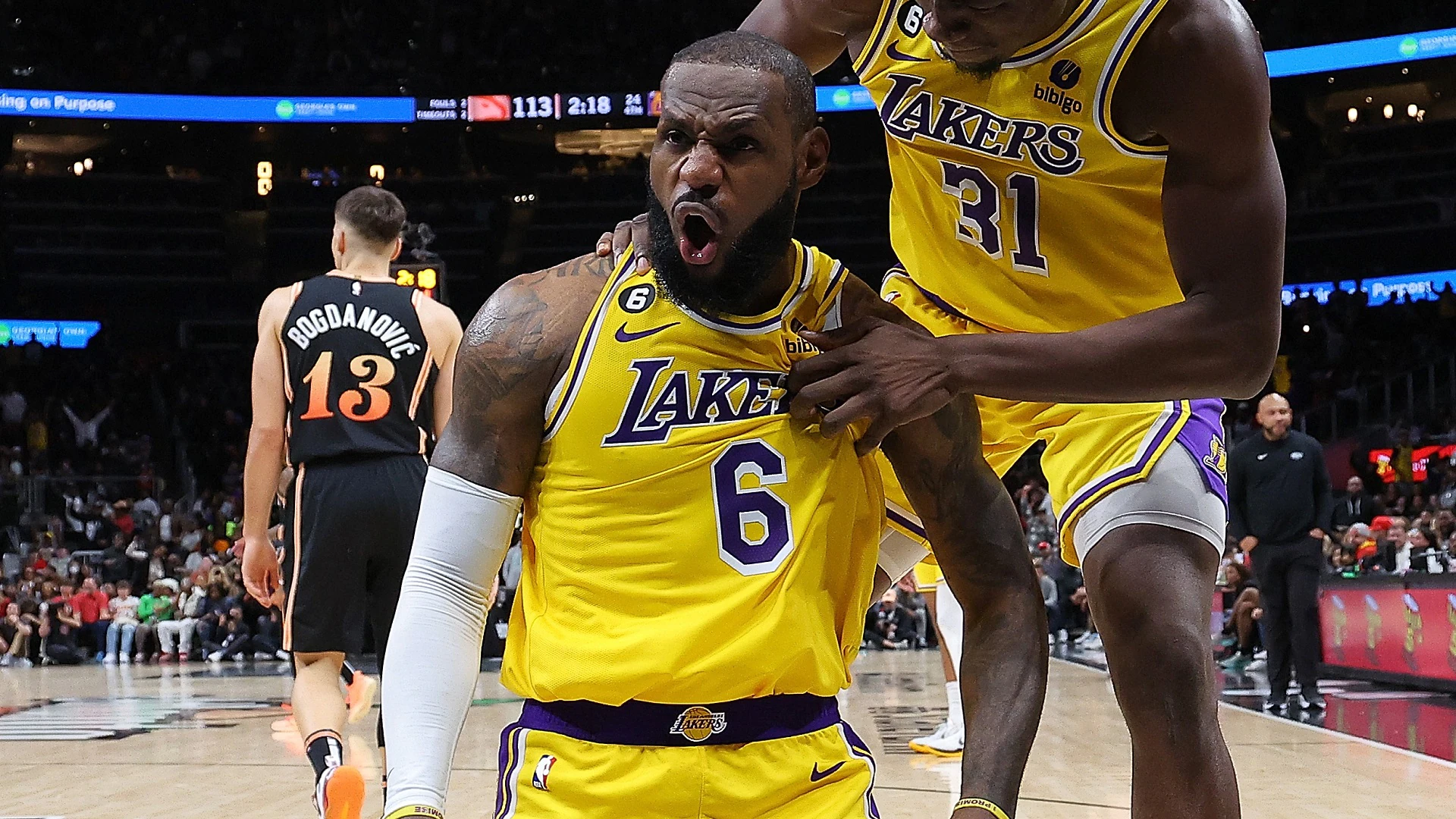 The Lakers, coming off in some ways their most impressive win of the season – short handed against the healthy Miami Heat – will be facing off against Trae Young and the Atlanta Hawks tonight. The Lakers bested the Hawks last Friday night after a Vintage LeBron James Performance. That win kick-started a 3 game win streak for the Lakers heading into tonight and they will look to extend it to their longest winning streak of their season so far.
Injury Report
The Lakers will be without Austin Reaves and Lonnie Walker and will both be sidelined for at least 2 weeks with their respective injuries, the team announced today. Lonnie Walker is dealing with Knee tendinitis while Austin Reaves is dealing with a hamstring strain. Damian Jones is a game time decision while Troy Brown (Quad) and Anthony Davis (foot) are still out.
Stay Aggressive
Dennis Schroder was simply phenomenal on Wednesday night's win over Miami. Schroder led the way with 32 points , (8-15 FG, 4-7 3PT). This was a season high for Dennis and he showcased that he can still score on any given night. Especially in Anthony Davis' absence, the Lakers will need this assertiveness going forward whether Lebron James is on the floor or not.
Schroder still has a lethal first step and that was visible Wednesday night, as he was able to score down the stretch by getting to the rim and the foul line. Not to be overlooked was his tremendous effort and tenacity on the defensive end against Tyler Herro. While being guarded by Schroder, Herro scored 5 points on 2/8 shooting from the field and committed 3 turnovers. This was the type of defense Laker fans became accustomed to while watching Dennis during his first stint with L.A, again in Anthony Davis' absence the Lakers will need Schroder to lock up the best perimeter scorer like this more often. Hopefully that can continue with Trae young tonight.
Next Guard Up?
All year the Lakers have an abundance of guards from the minute this team was assembled but now it will come into use and they guards out of the rotation will now be called upon. The Lakers announced today that they will be missing both Austin Reaves and Lonnie Walker for the next two weeks so guard such as Max Christie and Kendrick Nunn will get their opportunity. The Lakers did add 6'5 wing Sterling Brown today on a 10 day contract and we will see if Darvin ham opts to use him given the injury situation. Brown, is a career 36 % shooter from 3 and shot 42 % from 3 with the Rockets in the 2020-2021 season.