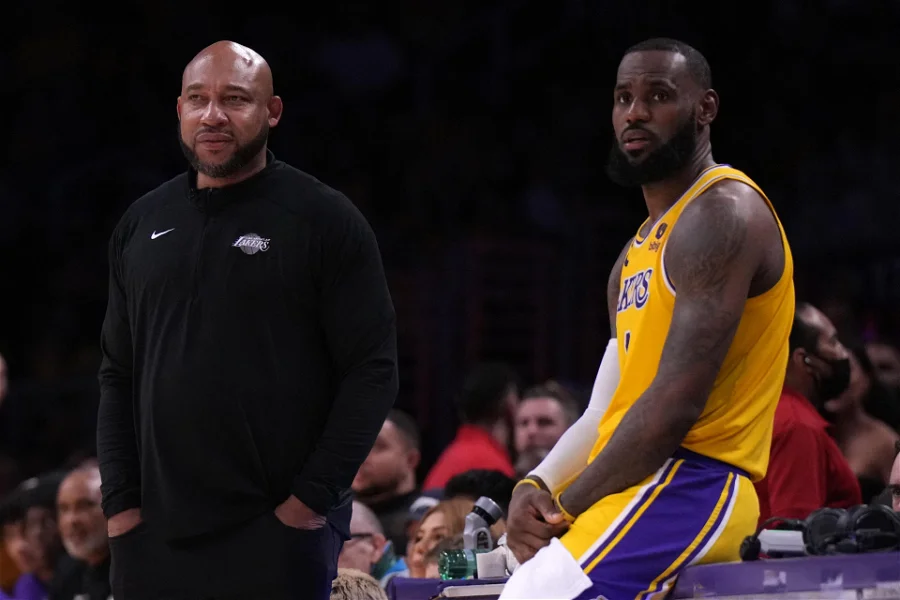 Darvin Ham is playing with fire once again. He's even been brazen about his dangerous new idea. Telling the press "I just want to ride him." in regards to why he has played Lebron James so many minutes in the past two games. This would be fine if Lebron was 28, not 38. They already have one star out for a significant injury. If LeBron goes down for an extended period of time this season is cooked.
I think we can all agree that LeBron is having another amazing season. In year twenty of his career the way he's playing is unprecedented. I've personally witnessed Kareem Abdul-Jabbar and Kobe Bryant, as well as quite a few other players, this late in their careers. None of them were even close to playing at the level LeBron is playing at currently.
That all being said, there needs to be someone to protect LeBron from himself. It's all or nothing with him. He'll play as any minutes as you ask him to, without complaint. So, If Ham doesn't find the right balance this could end in colossal jeopardy for the Lakers, Lebron and even himself.
Darvin Ham Needs To Find A Better Balance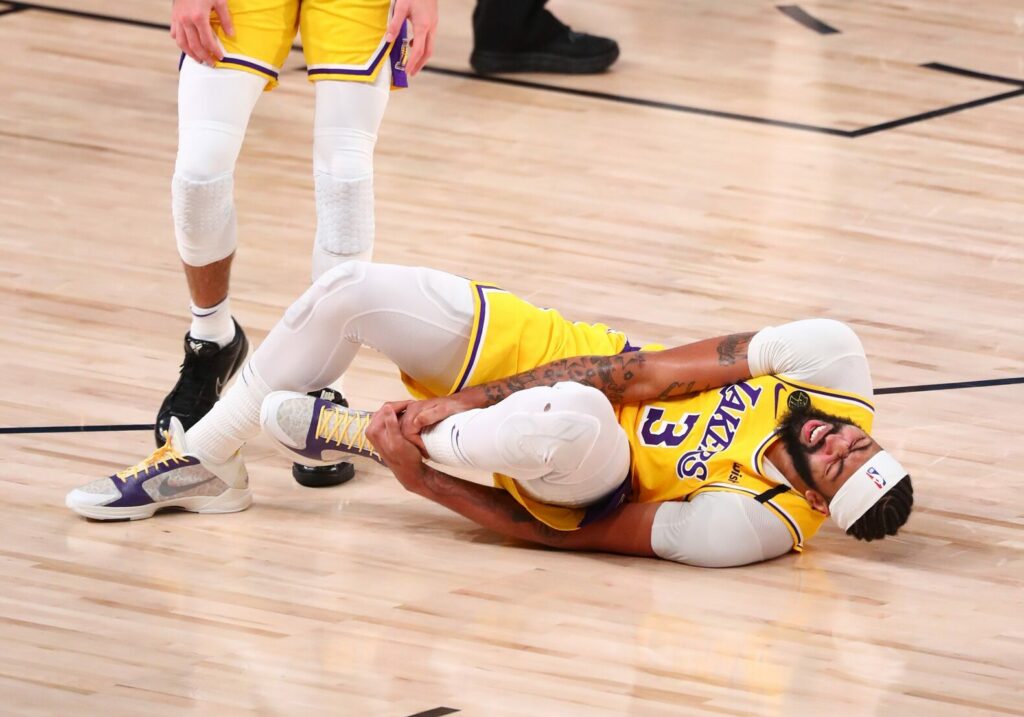 The evidence is clear, it's completely understandable why Darvin Ham is leaning on LeBron right now. This team is 16-21 currently, and desperately needs wins anyway they can get them. So, it makes sense why he's riding the 38 year old this hard. Anthony Davis is out, and LeBron is still arguably a top 5 player in todays game, even at this advanced age. I get it. I think everyone gets it.
That's not the problem though. The thing is, Lebron is showing one issue with his aging. He's getting injured more often in the past few years. He may not be slowing down, but his body is telling him to slow down a little more often. It's not something that should be overlooked.
If Darvin Ham can't find a better balance with LeBron's minutes it could lead to him getting injured. Father time is still undefeated. How he gets you doesn't matter to him. As long as he gets you.
Darvin Is Also Flirting With A Fear ALL Lakers Fans Share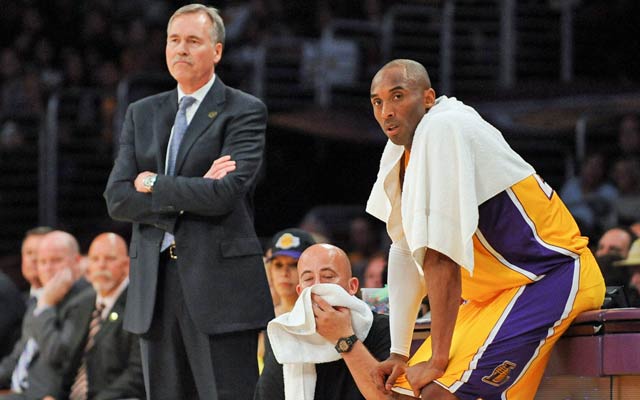 There is a name that is like Voldemort, to some of us Lakers fans. We will not speak his name. It rhymes with Tyke Fee Antoni. He infamously is the man some of us hold responsible for Kobe's Achilles tear. I should mention that this is just a fan theory, the Lakers and Gary Vitti have always defended he who will not be named. He rode Kobe in a similar manner to how Ham is riding LeBron currently though and wear and tear can be a big culprit for some injuries, that much can't be denied.
It's like deja vu. We've seen this movie before. If it ends in the same way, Lakers fans may never forgive Darvin Ham.
I don't envy Ham one single bit. This is a tough ask, and he's caught between a rock and a hard place with this current roster. I hope this doesn't backfire, but right now watching a game sometimes makes me feel like I went to my Parent's house and caught my 81 year old Dad trying to rewire the entire house. I know he can probably do it, but one mistake and it's over.