It's a battle of the bigs in our final game of Lakers NBA2K week-one action! Today, it's LNLS vs LNLS as Spaces host, Aaron faces Jody to find out who can secure the final victory of the week. Even though they were the 5th and 8th picks in the Lakers Ultimate Draft, both teams drafted strong, savvy rosters that are sure to make some noise in the tournament.
Leading Smush Globetrotters is Aaron's first round pick, Anthony Davis. He will be battling The Logo, Jerry West, who was Jody's first-round pick. Which team has the stronger roster? Check out the matchup below and let us know who you think will win.
Team: Smush Globetrotters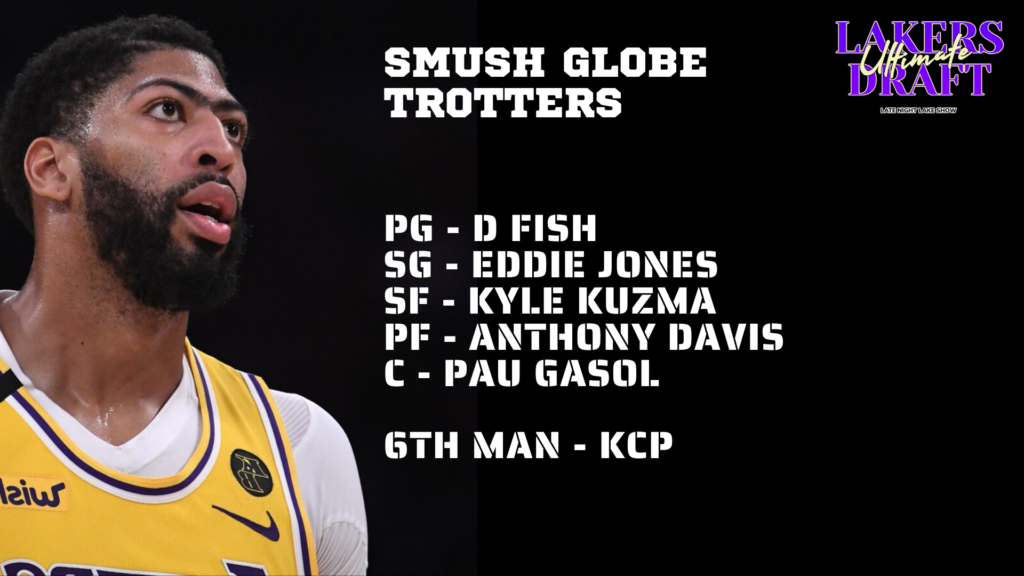 Derek Fisher, Eddie Jones, Rookie Kyle Kuzma, Anthony Davis, Pau Gasol. 6th man Kentavious Caldwell-Pope.
Team: The Commission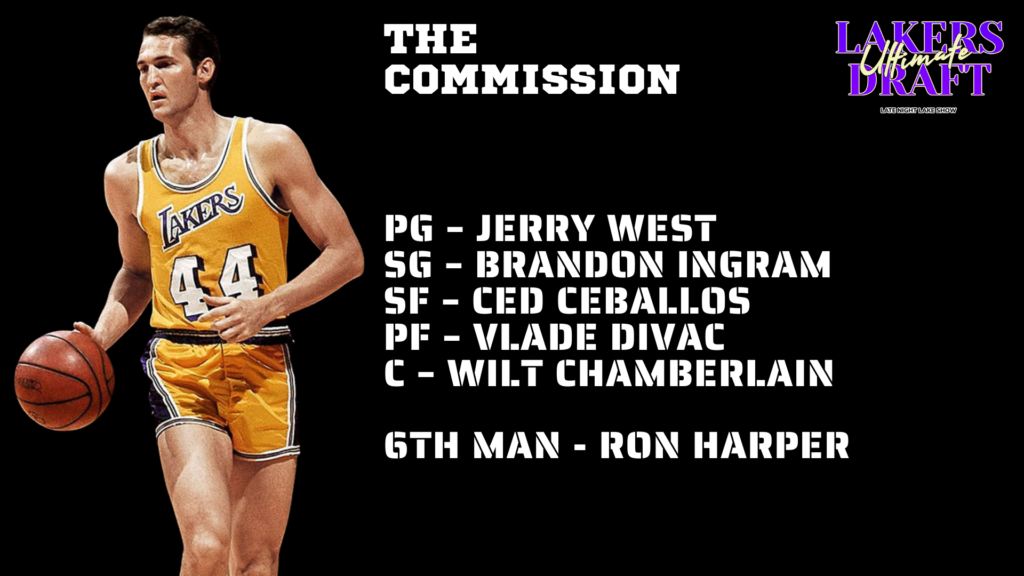 Roster: Jerry West, Brandon Ingram, Cedric Ceballos, Vlade Divac, Wilt Chamberlain. 6th Man Ron Harper
We will be releasing new episodes every Tuesday and Thursday! Watch our Lakers Ultimate Draft Results Show and follow us on Youtube to never miss an episode.
---
For more premium Lakers content, subscribe to the Late Night Lake Show newsletter. You can follow Kwame on Twitter at @LeKwamJames
Sponsored by Prize Picks: Use our promo code: LNLS for 100% instant deposit match up to $100! https://bit.ly/3hjkfXv