In the most anticipated star matchup our 2K Ultimate Lakers Tournament, week 2 features Kobe Bryant facing off against LeBron James in a battle to see which Lakers roster is the strongest. Check out the teams below and let us know which superstar had a better supporting cast drafted around them!
Team: The Big Deng Theory (0-0)
Coach: Dom
Roster: Kobe Bryant (rd1), Byron Scott (2), Kurt Rambis (3), Caron Butler (4), Alex Caruso (5), Larry Nance Jr (6)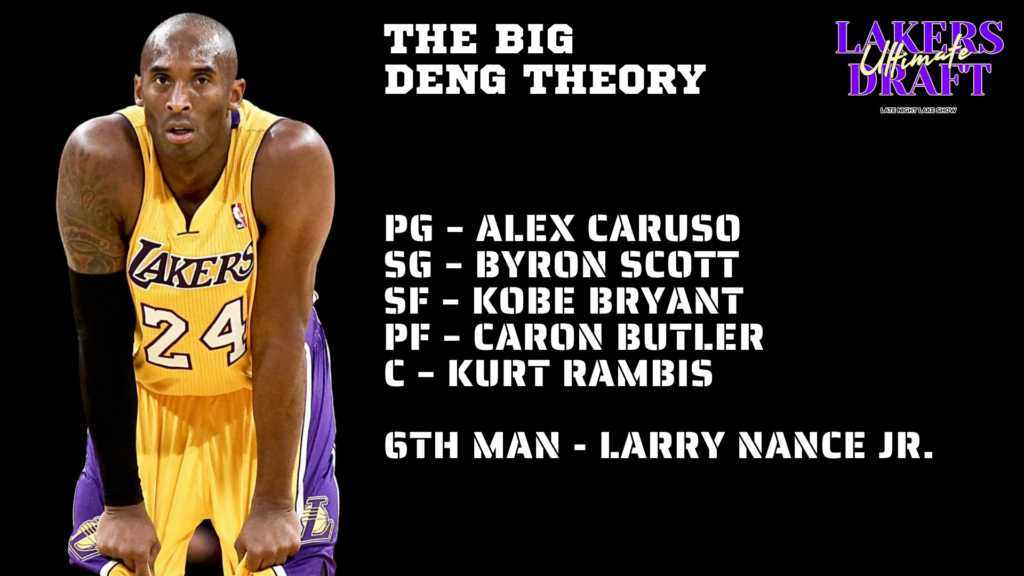 ---
Team: Magic & Wilt's Bed & Breakfast (1-0)
Coach: Ricky
Roster: LeBron James (rd1), Gail Goodrich (2), Andrew Bynum (3), Lonzo Ball (4), Brook Lopez (5), Markieef Morris (6)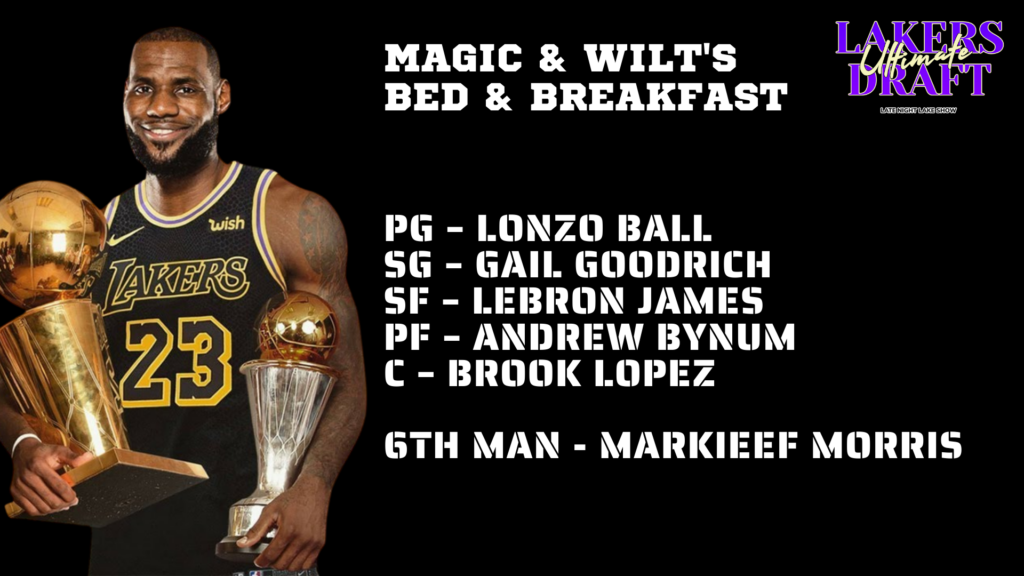 ---
We will be releasing new episodes every Tuesday and Thursday! Watch our Lakers Ultimate Draft Results Show and follow us on Youtube to never miss an episode.
For more premium Lakers content, subscribe to the Late Night Lake Show newsletter. You can follow Kwame on Twitter at @LeKwamJames
Sponsored by Prize Picks: Use our promo code: LNLS for 100% instant deposit match up to $100! https://bit.ly/3hjkfXv