Game 3 of the Ultimate Lakers 2K Tournament features the Founder of LNLS Ricky (Magic & Wilt's B&B), facing off against long-time friend of the show, Jabari (More Than One Since '88). Ricky made the first surprise pick of the Ultimate Lakers Draft by selecting LeBron James with the 4th pick of the 1st round —ahead of Laker legend and possibly biggest video game cheat code, Shaquille O'Neil. Opposing Ricky is Jabari's squad lead by Big Game James Worthy, who was selected at pick #7. Check out the matchup rosters below and let us know who you think will win.
Team: Magic & Wilt's Bed & Breakfast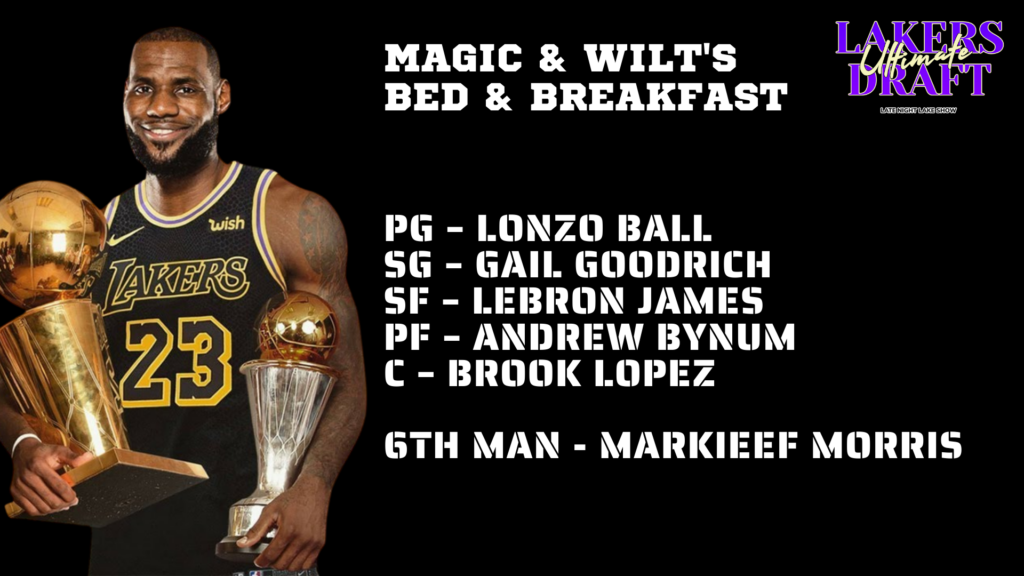 Roster: Lonzo Ball, Gail Goodrich, LeBron James, Andrew Bynum, Brook Lopez. 6th Man Bubble Markieff Morris.
Team: More Than One Since '88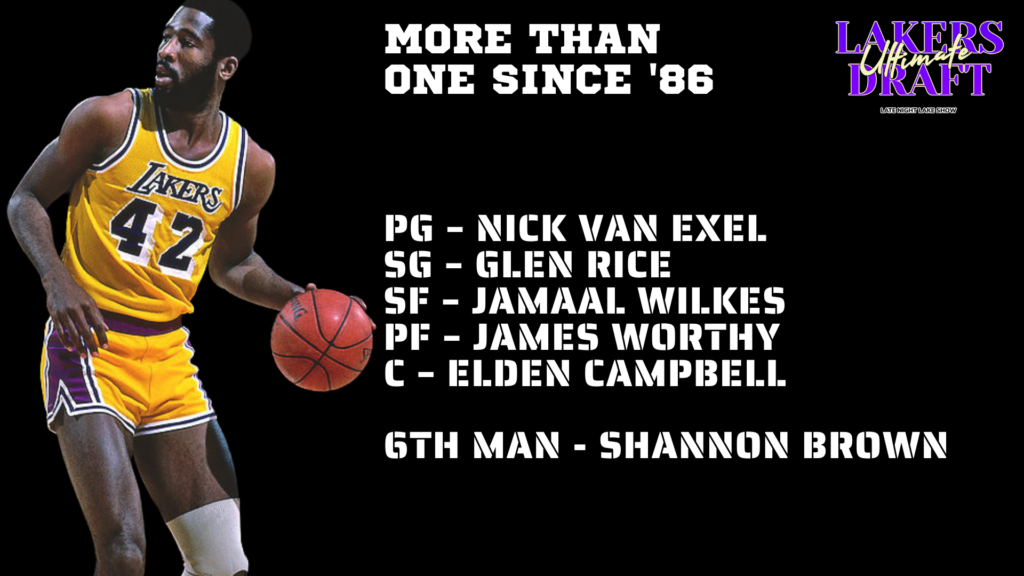 Roster: Nick Van Exel, Glen Rice, Jamaal Wilkes, James Worthy, Elden Campbell. 6th Man Shannon Brown.
We will be releasing new episodes every Tuesday and Thursday! Watch our Lakers Ultimate Draft Results Show and follow us on Youtube to never miss an episode.
For more premium Lakers content, subscribe to the Late Night Lake Show newsletter. You can follow Kwame on Twitter at @LeKwamJames
Sponsored by Prize Picks: Use our promo code: LNLS for 100% instant deposit match up to $100! https://bit.ly/3hjkfXv