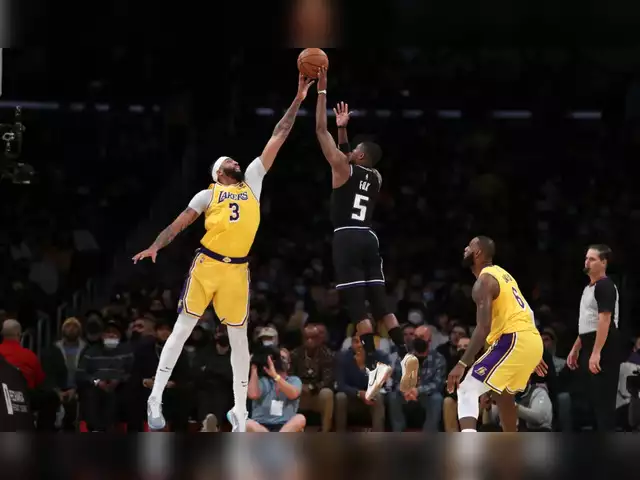 The Lakers travel to Sacramento to take on the Kings for their third game of the season, following a win in their home opener vs the Suns on Thursday. Cam Reddish is available to play for LA while Jarred Vanderbilt and Jalen Hood-Schifino are still out.
Battle of the Bigs
The Lakers will face Domantis Sabonis; a highly skilled big man, especially on the glass and through his playmaking in the post. Luckily the Lakers have one of the best defenders in the league in Anthony Davis to try and neutralize him. The battle on the glass will be a big factor in determining who will win this game, so the whole team will need to help Davis and crash the boards to prevent second chance opportunities. It's also important that Davis doesn't get drawn into fouling Sabonis and having his minutes are limited due to foul trouble.
Guard the Three
The Kings were a big 3-point threat last year, with snipers such as Keegan Murray and Kevin Huerter. LA will need to ensure they are locked in defensively on the perimeter, otherwise they will find themselves in an early hole which will ignite the loud Sacramento crowd. In the off-season Sacramento also added guard Chris Duarte via trade with Indiana, another 3 point deadeye the lakers must stay attached to.
Back to Back
This is the first night of a back to back for the Lakers, face face Orlando tomorrow night at home. It will be interesting to see how Darvin Ham looks to monitor the minutes of his key rotation pieces, especially Anthony Davis and LeBron James. It might provide some extra motivation for the Lakers to try and secure a blowout, in order to rest the starters for tomorrow. That won't be easy by any means vs this Kings team.