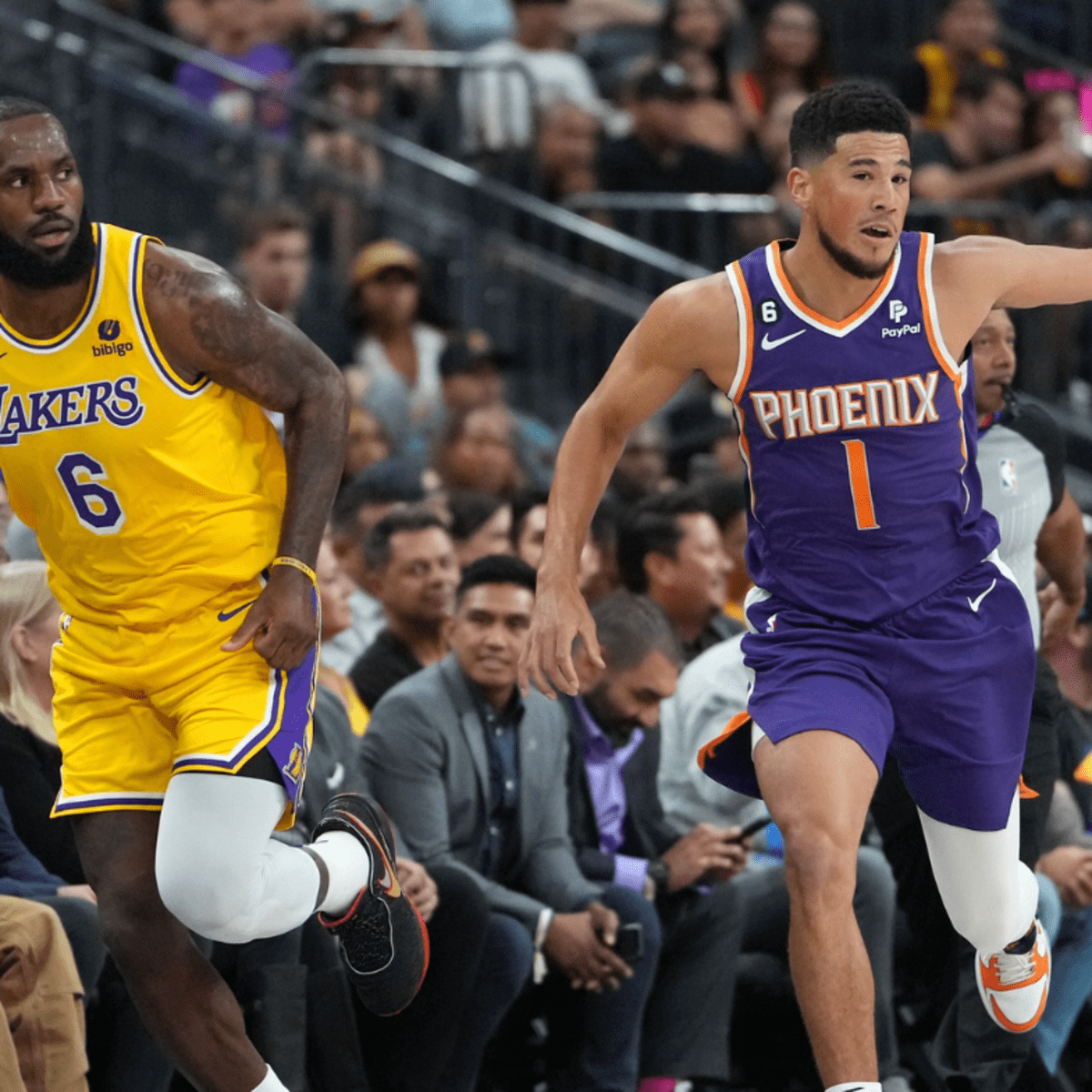 The Lakers take on the Phoenix Suns in their home opener tonight, with LA looking to bounce back from the opening night loss to the Nuggets in Denver. Devin Booker and Bradley Beal will both be out due to injury for Phoenix. Cam Reddish is probable for the Lakers while Jarred Vanderbilt and Jalen Hood-Schifino remain out.
Frank Vogel Returns
Frank Vogel returns to Crypto.com Arena for the first time since he was fired as Laker head coach in 2022. Vogel coached the Lakers for 3 seasons, leading them to an NBA championship in 2020. Vogel was hired as the Suns head coach this offseason after the Suns parted ways with Monty Williams. Will the Lakers' former coach come back to haunt them?
Anthony Davis
Anthony Davis suffered heavy criticism after the opening night loss, which has been common for Davis in the last couple years. Davis was dominant in the first half, posting 17 points. However, he had a scoreless second half and struggled to get involved offensively. It feels like a broken record having to say it but the Lakers have to get Davis more involved when teams double and throw different coverages. Could we see some LeBron- Davis PNR to try and get AD going when the defense tightens up on him? Either way the Lakers need to find multiple ways to keep AD engaged and active when defenses throw different coverages.
LeBron Minutes
Darvin Ham said Tuesday that LeBron James will be limited to around 30 minutes a game for most the season, but how high are the Lakers willing to extend that? Tuesday night showcased one of the biggest issues the Lakers have had in the LeBron era and that is the mighty struggle, especially offensively, they experience when LeBron is off the floor. There were many times on Tuesday the Lakers would be within touching distance, LeBron would go to the bench and the lead would go back up. The question is will the Laker staff stick to the their 'minutes restriction' or do what's best on a game-to-game basis in order to win. Tip off is at 10:00 ET as the Lakers look to get their first win of the season.