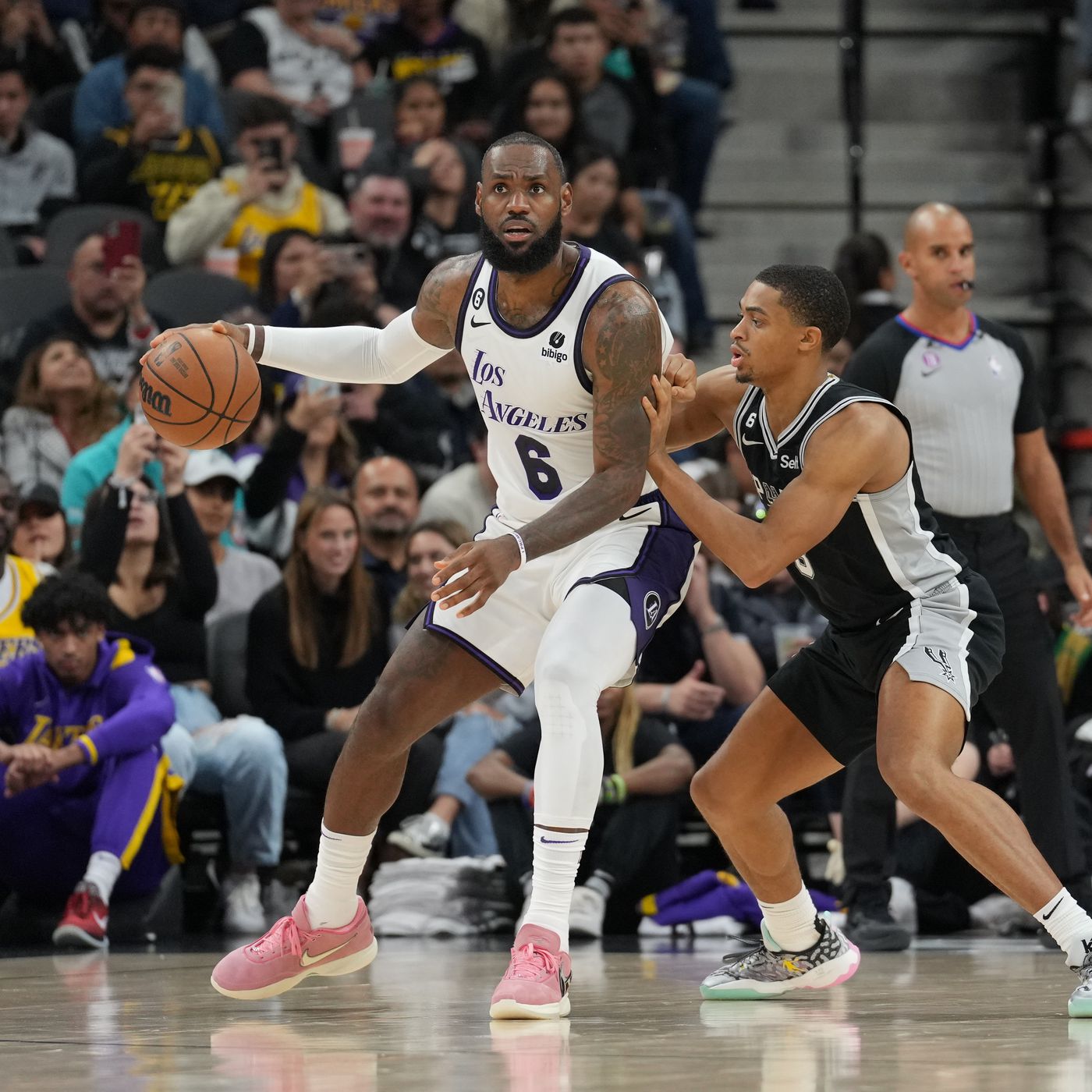 The Los Angeles Lakers will welcome the San Antonio spurs tonight, which will be their last home game before embarking on a long east coast road trip. The Lakers are on the second night of a back-to-back after losing to their cross-town rivals the Clippers, despite another masterful Lebron James performance.
Injury Report
Devin Vassell is out for San Antonio recovering from a knee procedure while Romeo Langford is questionable with left adductor tightness. For the Lakers, Lebron James, Lonnie Walker IV and Anthony Davis are all listed questionable while Austin Reaves remains out.
One to Watch: Tre Jones
Tre Jones, the young savvy guard for San Antonio, will be someone to look out for tonight. A very intelligent playmaker, Jones is able to get his teammates involved as well as flash some good defensive abilities. Over his last 10, Jones is averaging 17 points and 7 assists per contest.
Rui Hauchimura
New Laker Rui Hauchimura is expected to make his debut tonight and it'll be interesting to see how he plays. Whether he will start or come off the bench is yet to be decided, but it'll be interesting to see how he fits in early next to Lebron James and Anthony Davis.
Anthony Davis' Return
According to ESPN's Dave McMenamin, Anthony Davis is set to return tonight barring any setbacks, which will mark his first game back since December. Davis will obviously bring a huge boost for the Lakers, as he is an All-NBA player on both ends when healthy and one of the best defenders in the world. With his imminent return and Lonnie Walker IV and Austin Reaves returning to play soon, the Lakers will hope they can get whole and gather some momentum through the trade deadline and into all star break.