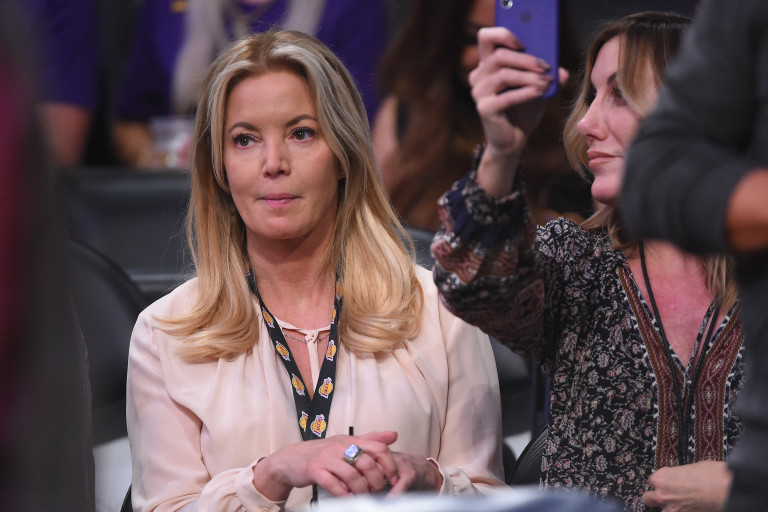 When you have LeBron James and Anthony Davis on your roster, any and all conversation about your team should revolve around their title chances and where the best duo in the league ranks all-time. Unfortunately for Laker fans everywhere, the sad reality is that for the past two seasons the conversation around this team hasn't been its superstars, but rather its front office failures.
For the better part of 18 months, we have questioned the logic behind decisions Jeanie Buss, Rob Pelinka, and the unmentionables (you know who they are) have made while attempting to build a roster around their two top-ten talents. At every turn, the front office has looked at their options and made what seems to be the worst possible decision. At times it has felt as if they were actively trying to tank this era of Laker basketball.
Progress
Despite these failures in roster building, this team has shown flashes of what it can be, with James and Davis often taking turns looking like the best player on the planet. With Davis nearing a return from injury and the West as wide open as it has been in a decade, there is an opportunity to shake things up and go for it this season.
The Lakers took the first step towards a roster shakeup yesterday with the acquisition of Rui Haichimura. Athletic 6'8 wings don't just grow on trees, and acquiring one who is still only 24 for Kendrick Nunn and three second round picks is a great low-risk/high-reward trade.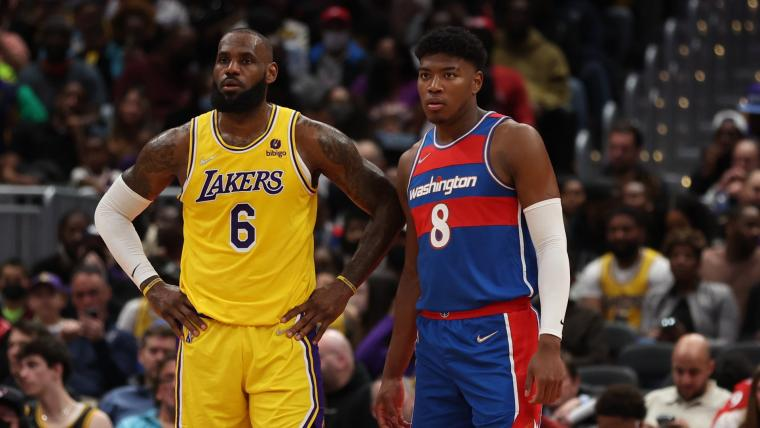 But that deal needs to be step one, not the only one. The question now is, will the front office finally go all-in and give their stars a chance?
At the deadline last season the Lakers didn't make a trade so they could be ready for the summer, during which they made limited moved at a retool and decided to wait until 20-25 games of this season had passed to judge the roster… which has now extended into the trade deadline and AD's return.
Jeanie Buss says she only wants to win. Both Buss and Pelinka have vowed to do whatever it takes to keep LeBron contending until the end of his career, and yet up to this point they have done little but talk since the bubble.
Every decision this season has seemed to indicate that Jeanie is trying to avoid the luxury tax and is willing to risk wasting another season of LeBron and AD to get there. In the eyes of many, the Laker leadership has become the laughing stock of the league.
Frankly, the entire situation has been embarrassing for fans. 
One More Move
The Haichimura trade offers hope that the front office is finally seeing what we've been saying all season – that Bron and AD are elite and with the right guys around them they can contend for a title NOW. 
All previous reporting around these picks indicated the front office only wanted to use them to bring back a third star instead of trying to build depth and sustainability. Aside from wanting a superstar, they also didn't want to bring back any long-term salary while they dumped their bad contracts.
Acquiring Rui all but eliminates any cap space for a big contract the Lakers were planning to have this summer. His cap hold will be in the area of $19M, and even if he signs a new contract for less, it will leave the team with $13-15M in cap space. They should have the MLE and TPMLE to play with, but the third star dream is dead. Good riddance.
If this front office wants to prove us all wrong, they still have plenty of opportunity to do so before the trade deadline. We all know what trade assets the Lakers have available to them, starting with the 2027 and 2029 first round picks.
By combining those picks with the expiring deals of Westbrook, Patrick Beverley and Lonnie Walker, the Lakers can bring back close to EIGHTY MILLION in salary. It could be their only opportunity to build real long-term depth and add role players with needed skills.
The Rui deal to me shows the Lakers fully intend to keep Westbrook and then use his bird rights to go over the cap and bring him back in the summer. While this wouldn't be the ideal situation, Russ has shown he can do some great things off the bench, so long as you keep him off the floor in crunch time. 
The most likely scenario here is the Lakers package Patrick Beverley, Lonnie Walker IV and a protected first for a Bojan Bogdanovic- or Gary Trent Jr.-level player. Acquiring either of those guys would be huge for what the Lakers are trying to do this season, although I lean towards GTJ because (like Hachimura) he is just 24 years old and a great long-term piece next to Bron and AD.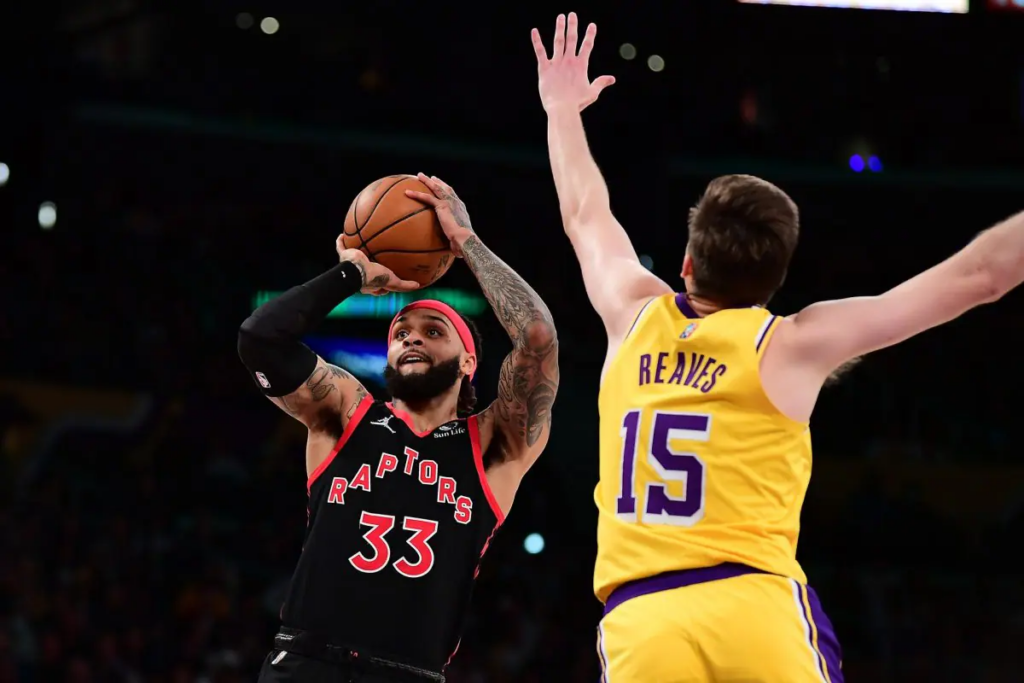 For all of his warts, Pelinka has shown that when he makes trades it is usually for someone unexpected. Both the Westbrook and Hachimura deals came with little warning. There could be a mystery deal out there that we haven't heard about as well.
Go Time
Regardless of which way they go, it is do or die time for the Lakers front office. The decisions they make over the next three weeks could have ramifications for years to come.
Stars around the league are watching to see what happens with this team, and in the age of social media location and brand mean less and less. No star is going to trust their prime years with a front office who was hesitant to go all-in for Lebron James and Anthony Davis.
Bron and AD have shown this season that they are still in the top tier of players this league has to offer.It's now on the front office to do their part and give this roster the upgrades it needs for our stars to carry us to the promised land. Otherwise, this summer could be memorable for all the wrong reasons.