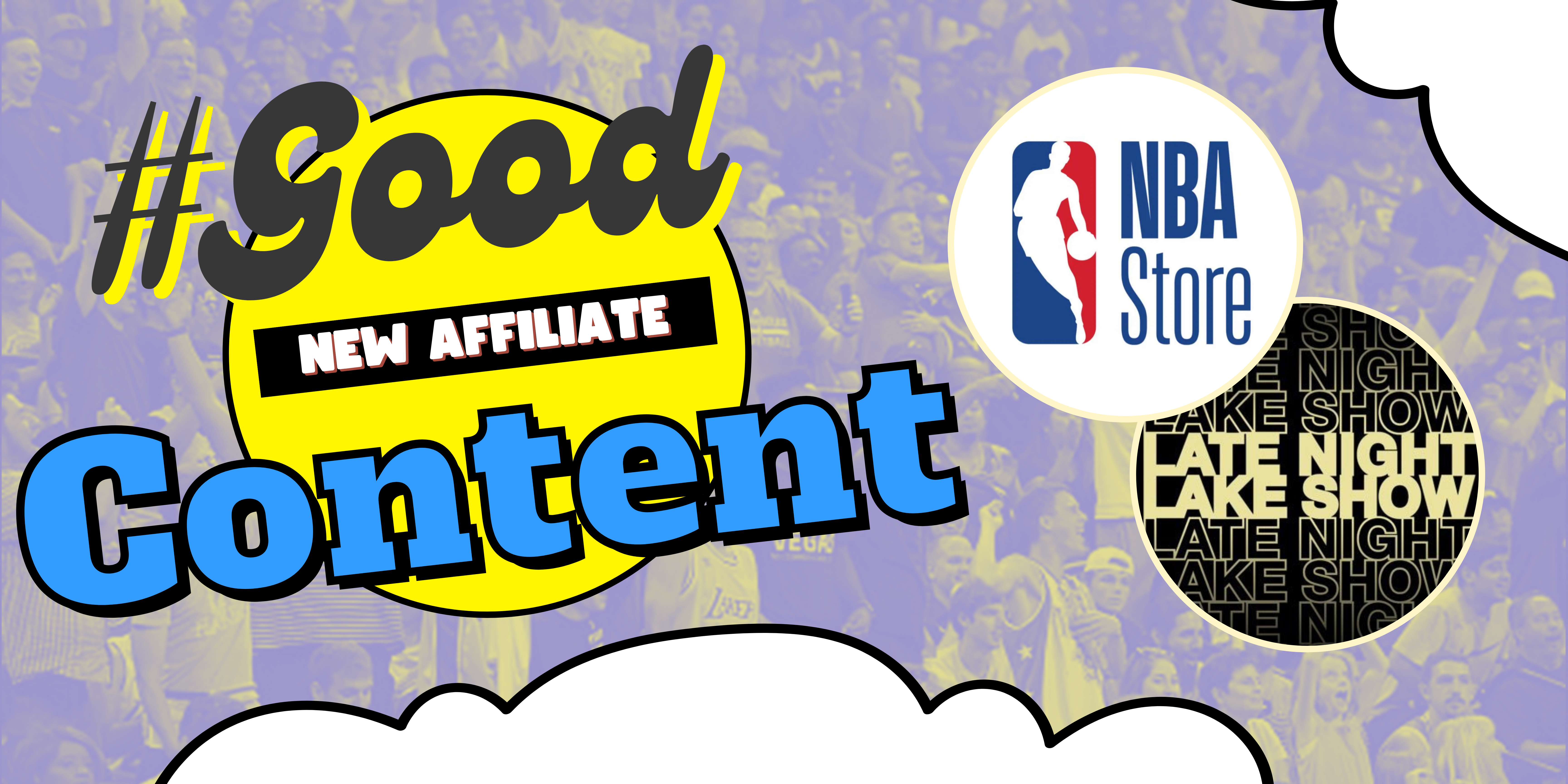 NBA Store Affiliate Program: How to Shop for Gear and Support Our Show
What's going on NBA fans and Lakers family?
We have some exciting news to share with you today. We are proud to announce that we have partnered with the NBA Store as an affiliate!
This means that whenever you use our affiliate link to shop for NBA gear, you will not only get the best deals and discounts, but also support our show and help us keep bringing you the best content and analysis on the Lakers and the NBA.
You can find our affiliate link at the end of this post, or on our website, social media, and podcast description. Just click on it and start shopping. It's that easy!
We couldn't be more grateful for this opportunity and we want to thank you, our loyal listeners and readers, for making this possible. You are the reason why we do what we do, and we appreciate your feedback, comments, and engagement.
Thank you to our 19 Media Group Family for making this opportunity possible. Please make sure to check out all of the great shows under the 19MG umbrella!
As you know, the Lakers are in a tight playoff race this season, and they need all the support they can get from their fans. What better way to show your love and loyalty than by rocking some fresh Lakers gear from the NBA Store?
Whether you need a new jersey, hat, hoodie, or accessories, you can find it all at the NBA Store. They have a huge selection of products for every team and player in the league, so you can also shop for your friends and family who may not be as smart as you and root for other teams.
And remember, when you use our affiliate link to shop at the NBA Store, you are not only getting yourself some awesome merchandise, but also helping us grow and improve our show. It's a win-win situation!
So don't wait any longer. Click here and start shopping at the NBA Store today. You will be redirected to their website, where you can shop as usual. You don't need to enter any code or do anything extra. Just make sure you use our link every time you shop, and you will be supporting us and the Lakers at the same time.
Thank you again for being part of the Late Night Lake Show community. We hope you enjoy this new partnership and take advantage of it. And don't forget to watch and listen to our latest episodes, where we break down everything that's happening in the NBA.
See you on the timeline, PEACE!