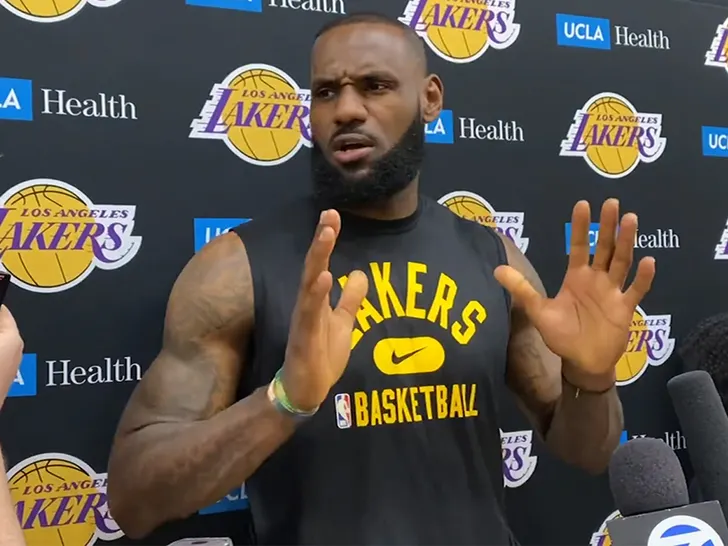 The Grizzlies and the Lakers are tied 1-1 in their first round playoff series and have set themselves up for a pivotal game three in Los Angeles. Although the Lakers managed to split the first two games on the road, they will be disappointed that they weren't able to steal game two in the absence of Ja Morant. Their effort in that game was nowhere good enough, so it will be interesting to see how they respond tonight.
Injury Report
LeBron James, Anthony Davis, and Dennis Schröder are all probable for Los Angeles. For Memphis, Ja Morant is a game time decision after missing game two. Meanwhile Jake LaRavia, Steven Adams and Brandon Clarke are all out.
Locked in LeBron
After Dillon Brooks' trash talking antics target at LeBron James in game two, LeBron has come across as very focused. He made it clear in yesterday's press conference he isn't interested in engaging in these antics, saying that the game is won between the four lines. I would expect a dominant LeBron, in the sense of dictating the game's pace and how it flows.
The X Factor
If the Lakers want to progress far in the post season (or even make it out of this round), D'Angelo Russell needs to be an important factor. Russell struggled in game two with both turnovers and shooting. When asked post-game about what he can do better as a point guard, he cut the question short, saying that he's a basketball player and not a point guard on this team. Coming back to the Lakers has been a big adjustment for Russell, especially playing with LeBron who is ball dominant at times. He played well for LA in the regular season, and he needs to translate that production to the playoffs.
About Time
For the first time since 2013, the Lakers will be able to play a playoff game in front of a full capacity crowd on their home court. This will be LeBron and Anthony Davis' first experience of playing in front of a full playoff Laker crowd, and Lebron expressed his excitement after game two. This Laker crowd has been waiting for playoff basketball for years now. Crypto.com arena will be loud and the Lakers will be hungry to avenge their game two loss.
Tip off is at 10ET on ESPN. It's a crucial game three and we're set up for heated, playoff basketball. This is what it's all about.