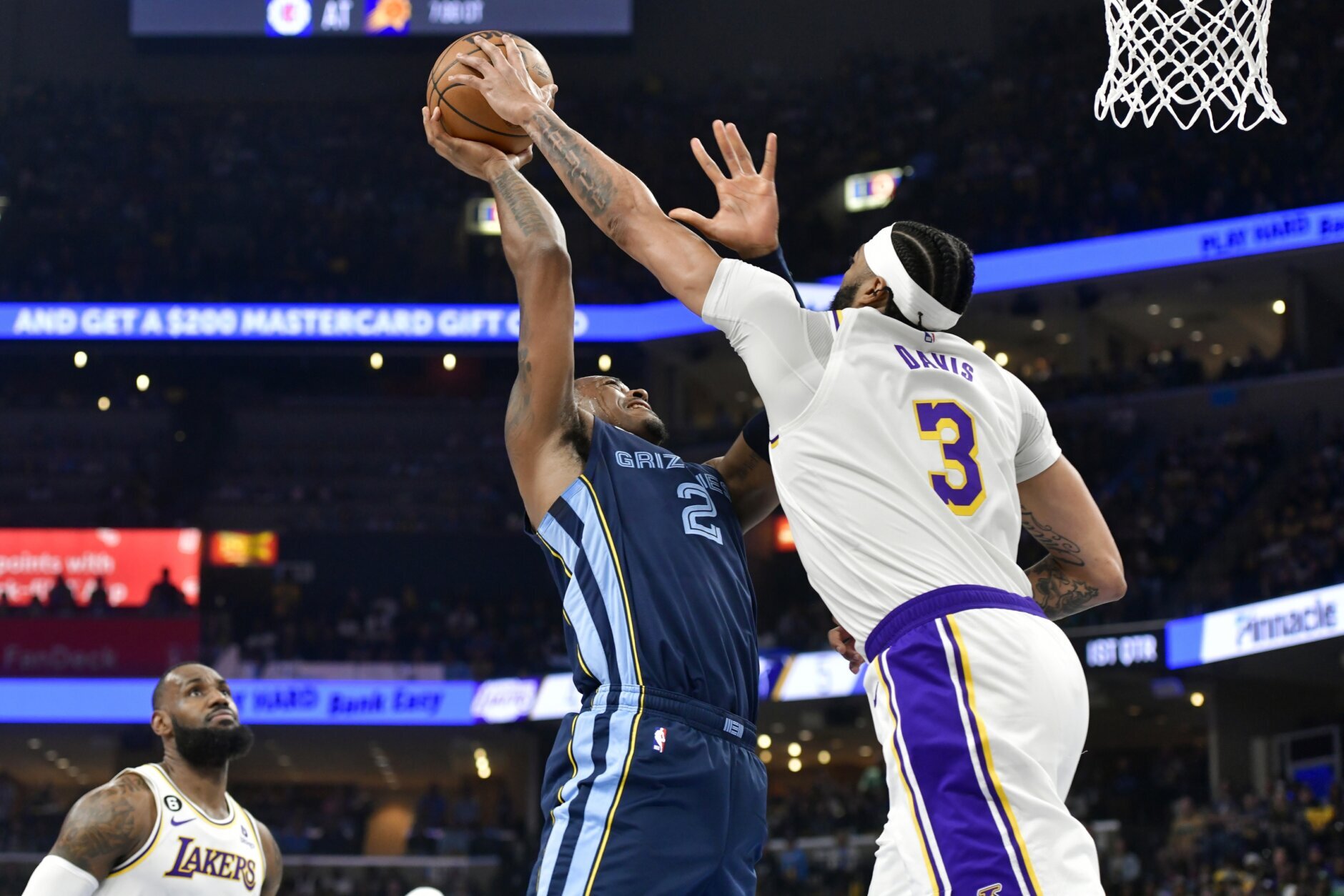 It's game two in Memphis between the Lakers and the Grizzlies! With the Lakers taking Game 1 in style, the pressure is suddenly on Memphis to level it, or face going down 0-2 to a Lebron James-led team.
Injury Report
Anthony Davis, Lebron James, and Dennis Schröder are all probable for the Lakers. For Memphis, Ja Morant is a game-time decision with the hand injury he suffered in Game 1. Stephen Adams, Jake LaRavia, and Brandon Clarke are all out.
Don't Let Up
The Lakers find themselves in a wonderful position, having already stolen a game on the road and, with Morant's status in doubt, in a good position to head back to Los Angeles up 2-0. But the Memphis crowd will be even louder than Game 1, so the Lakers need to weather the storm early and take the crowd out of the game. Memphis are on the ropes, but they are a young, fearless team that won't give up. The Lakers have to stay focused to get the job done.
If Morant is out, the Grizzlies have a more than capable point guard waiting in the wings in Tyus Jones. Jones is possibly the best backup point guard in the league, with the best assist-to-turnover ratio. Jones is a pure point guard who can score when needed and is a real threat from the outside, shooting 37% from 3. He is a real threat that the Lakers will have to watch whenever he is on the floor.
Contain JJJ
The Lakers did a lot of things well in Game 1, but containing Jaren Jackson, Jr. wasn't one of them. The newly-crowned Defensive Player of the Year had 31 points and was dominant on the offensive end. The Lakers tried to have LeBron guard him, but the big man was too tall and exploited the matchup. LA did see success when putting Anthony Davis on him, the Lakers should look to that matchup going forward, especially if Morant is out.
Rui Hachimura
Rui Hachimura was outstanding last game, with a team-high 29 points off the bench. He provided clutch shot making and invaluable 3 point shooting from the second unit. Hachimura has improved since joining the Lakers, noticeably with the strides he has made at the defensive end. Hachimura has become a valuable piece for the lakers and if he can continue to contribute on both ends during these playoffs, it would be hard to see why he shouldn't be a Laker for a long time.
Tip off is at 7:30 ET on TNT. Another massive game on the road for the Lakers. A win sets them up in a fantastic position, heading back to Los Angeles up 2-0 . A loss sets up a critical game 3 in Southern California. Don't miss it.