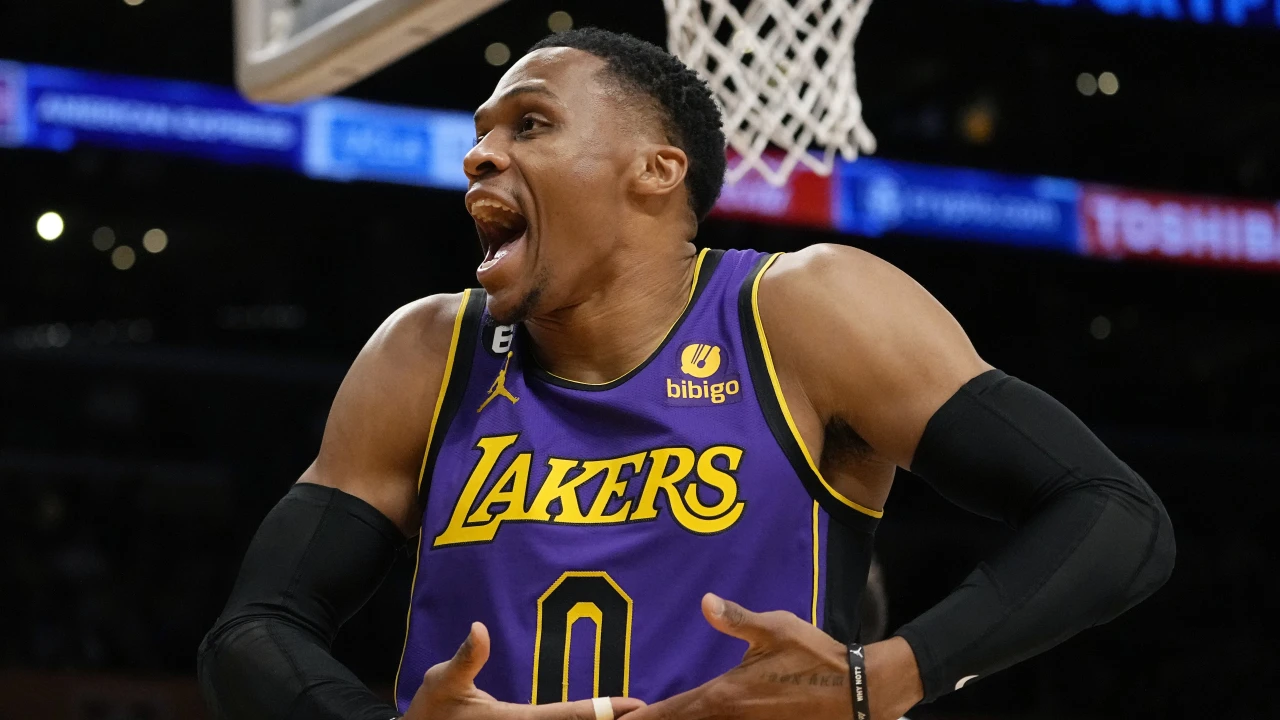 The Lakers beat the Pistons 128 – 121 on Friday thanks to another dominant performance by Anthony Davis, who had 38 points alongside 16 rebounds while shooting a very impressive 18/21 from the free throw line. The win is the Lakers' second in a row and their record now stands at 4-10.
Anthony Davis's Dominance
Anthony Davis has been dominant in Lebron James' absence and has shown that he can lead this Laker team to wins. He has had back to back 30/15 games and the impact he leaves on both ends of the floor has been evident beyond the numbers. Davis is averaging 2 blocks and nearly a steal and a half for the season, carrying the Lakers on the defensive end of the floor. Although Davis's outside game hasn't been working as well as we've seen in the past, he's putting tremendous pressure on defences at the rim. When Lebron James does return the Lakers need to make sure that A.D maintains the same level of aggressiveness on the offensive end.
Lonnie Walker IV
Lonnie Walker has been impressive all season, especially in the last two games with Lebron James out. He is averaging 16.6 points per game on the season and has been a much needed scoring spark for LA. There were a lot of questions raised when the Lakers gave Walker their mid level exception but as the season goes on and the sample size gets bigger, the front office's gamble on him looks to have paid off.
Thomas Bryant and Dennis Schröder Return
Thomas Bryant and Dennis Schröder both returned from their respective injuries on Friday night, and both contributed nicely in their season debut. Bryant, who adds much needed depth in the big man department behind Anthony Davis, came off the bench and produced having 8 points (4-6 fg) alongside 5 rebounds in 13 minutes. Although Dennis Schröder had only 2 points in his first game back with the Lakers, he gives them something they've been missing at the guard position defensively. He picks up full court and his ability to create his own shot out of the pick and roll will be a massive boost to the Lakers going forward.
The Lakers play the Spurs later today and it will be the first of three meetings the two sides will have in the coming week. L.A will look to finish off their 4 game homestand with a win to take them to 5-10 and extend their winning streak to 3 games. The Spurs, who sit at 6-11 on the season, are coming off a back to back after losing to the Clippers last night. Anthony Davis is probable with low back tightness while Lebron James is questionable with a left adductor strain and Juan Toscano- Andersen is questionable with mid back soreness.