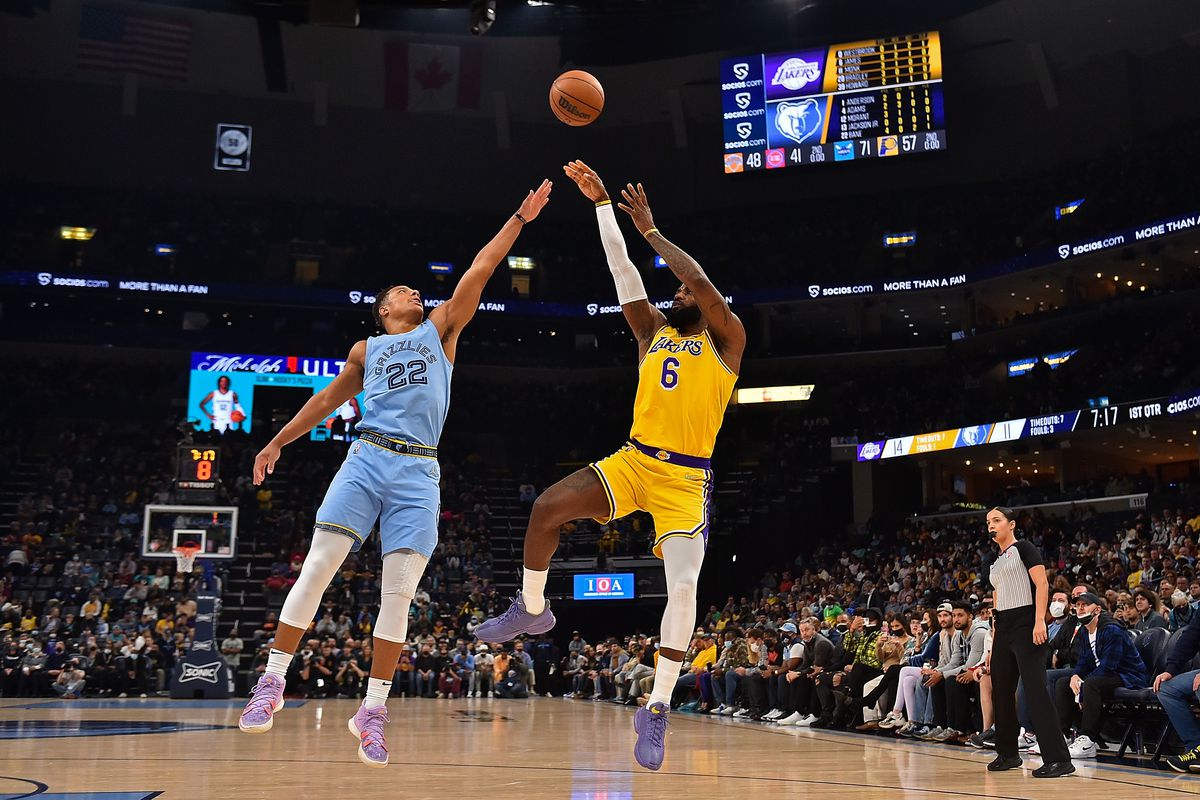 The playoffs are officially here, and the Lakers head to Memphis for their first round matchup against a young, gritty, and talented Grizzlies team.
Injury Report
It's a clean of bill of health for the Lakers with Dennis Schröder, Lebron James, and Anthony Davis all probable. For Memphis, big men Steven Adams and Brandon Clarke are out. Adams is likely out for the duration of the series, while Clarke is out for the season with an Achilles tear.
Feel Out Game
In LeBron James' hugely successful playoff career there has been a visible trend. He frequently uses the first game to assesses the opposing team's game plan and takes his time deciding how to attack it, which has resulted in Lebron being 29-21 in Game 1s across his career. Given that record, it's important not to overreact if the Lakers drop the first game. While it would be ideal if the Lakers could steal Game 1 on the road and pile the pressure on the Grizzlies, don't be surprised if Lebron is a bit passive and not his normal self early on.
JJJ vs AD
The the matchup which will likely define the series is between two defensive monsters, Jaren Jackson Jr. and Anthony Davis. JJJ is a DPOY candidate this year, and Laker fans know what AD is capable of on the defensive end. The one route to success that teams have found against Jackson is to get him into foul trouble. In 3 games against the Lakers this year Jackson averaged 5 fouls per game. He tends to play the roamer role on the defensive end, so the Lakers will need to get him in help situations and attack.
Make Ja Work
Ja Morant is one of the most explosive players in todays game and is an elite finisher and playmaker. In this series Los Angeles needs to turn Morant into a jumpshooter and live with the results. Ja is shooting 30% from 3 on the season, so instead of letting Morant live at the rim where he has a high success rate the Lakers need to force him into perimeter shots. Tip off is at 12ET on this Sunday afternoon and it's sure to be a fun one. Get ready for a wild post season for your Lakers and hopefully it leads to championship number 18.