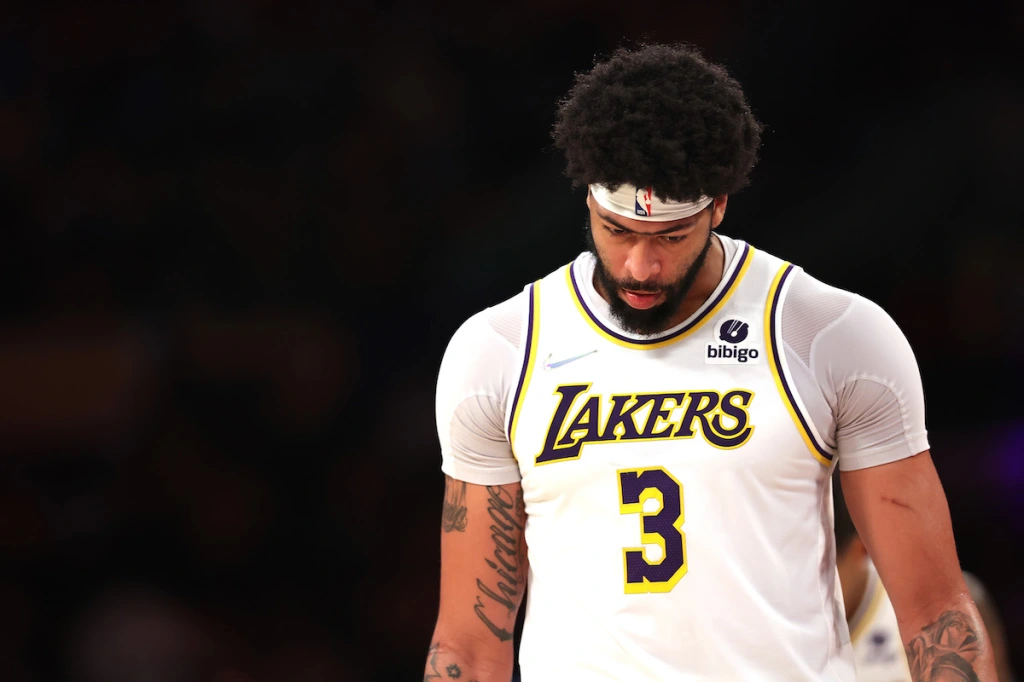 Lakers Wizards
The Los Angeles Lakers will face the Washington Wizards for the second and last time this season. Washington sits 12th in the Eastern Conference and are currently on a 9-game losing streak and on the second night of a back-to-back after losing to the Los Angeles Clippers last night. The Lakers coming off an impressive win over the Nuggets, missing Anthony Davis for the second half, are on their first game on a back-to-back and will travel to Phoenix to take on the Suns tomorrow.
Injury Report
The Lakers were dealt a huge blow earlier today with multiple reports emerging that their superstar big man Anthony Davis is expected to miss an extended period of time with a foot injury suffered against the Nuggets on Friday night. The Lakers will also be without Wenyen Gabriel who is still working his way back from a right shoulder sprain, Patrick Beverley was also downgraded to doubtful with Calf soreness so Scottie Pippen Jr has been called up from the South Bay Lakers to provide some reinforcement. For the Wizards, Bradley Beal who has been out since suffering a hamstring injury Vs the Lakers a couple of weeks back has been upgraded to questionable. While Delon Wright and Rui Hachimura are both out.
Next Man Up
It took a big team effort for the Lakers to pull out a win over the Nuggets Friday night. Thomas Bryant was integral to the Lakers coming away with the win. Not to mention, key contributors from rookie max Christie, Dennis Schroder, Austin Reaves, and Russell Westbrook were terrific off the bench. In Davis' absence, the lakers are going to need more of the same, the supporting cast will need to step up and help Lebron James who yet again in year 20 will be asked to do the heavy lifting in order for the Lakers to stay afloat.
More Max Minutes?
Max Christie had probably his most promising showing off his rookie season. After being back and forth between the G-League affiliate and the Lakers, max has found minutes hard to come by but he was a key contributor on Friday night. Christie played terrific defense on Bones Hyland and was just a nuisance for Denver guards to deal with, really promising signs from the 19-year-old rookie out of Michigan State. Hopefully, Darvin Ham will look to turn to Christie more because his size and defensive effort as well as his ability to make the catch and shoot 3's are really key assets that can help L.A. moving forward.
For more premium Lakers content, subscribe to the Late Night Lake Show podcast on Youtube. To reach more of Adam's work, follow him on Twitter at @thezoshow03.