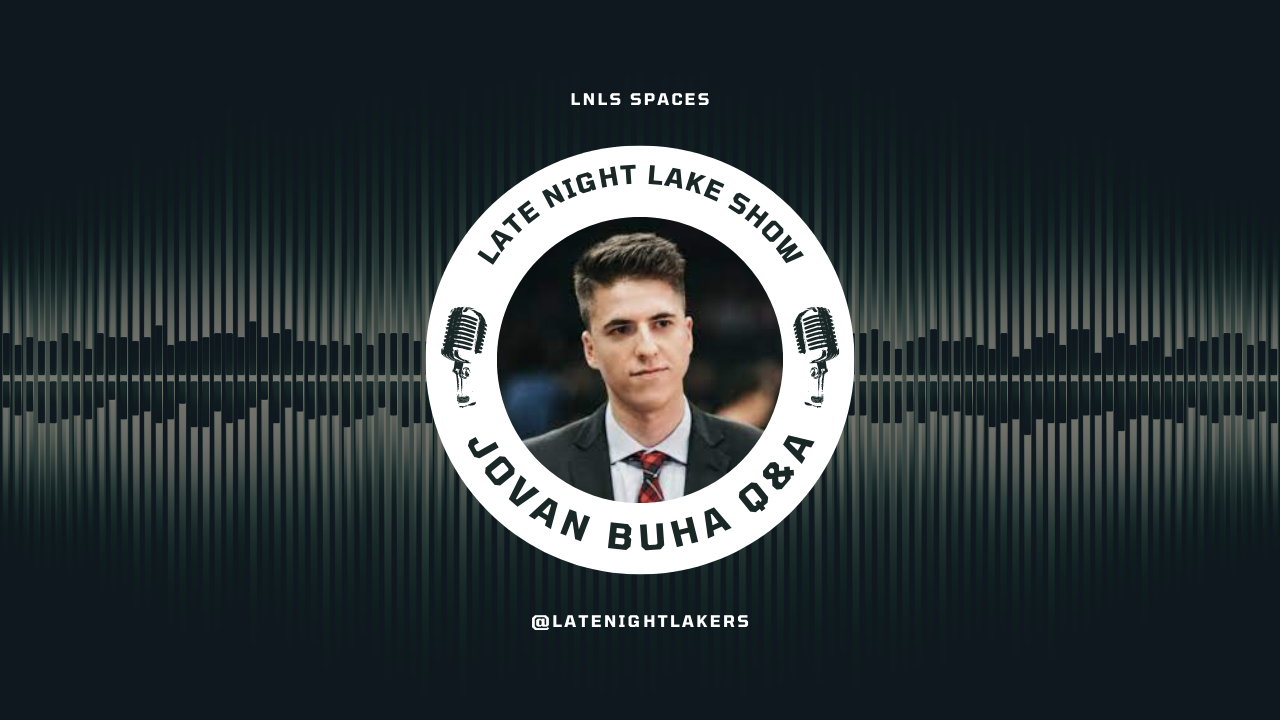 Earlier this week accomplished NBA writer Jovan Buha, who currently covers the Lakers for The Athletic, was kind enough to join Guru, Stace, Ricky, and our listeners on the Late Night Lake Show Spaces to answer some questions. Topics included various trade scenarios, what went wrong last season, how Darvin Ham is looking to fix the offense, whether Russell Westbrook and the Lakers even want each other anymore, and how the offseason has gone thus far. In classic fashion, Guru opened by baiting his line and casting it in Jovan's direction with a question about his past reporting on the Clippers.
Guru: I would be remiss if I didn't start off by just asking you, man, what is the difference between covering the Lakers and the Clippers?
Jovan Buha: I grew up in LA born and raised. I grew up in Agoura Hills, went to USC, I've never left LA… There's a difference. 9, 9.5 out of 10 people you meet are Laker fans… it's just a different class, and that's no shade for the Clippers. It's been fun."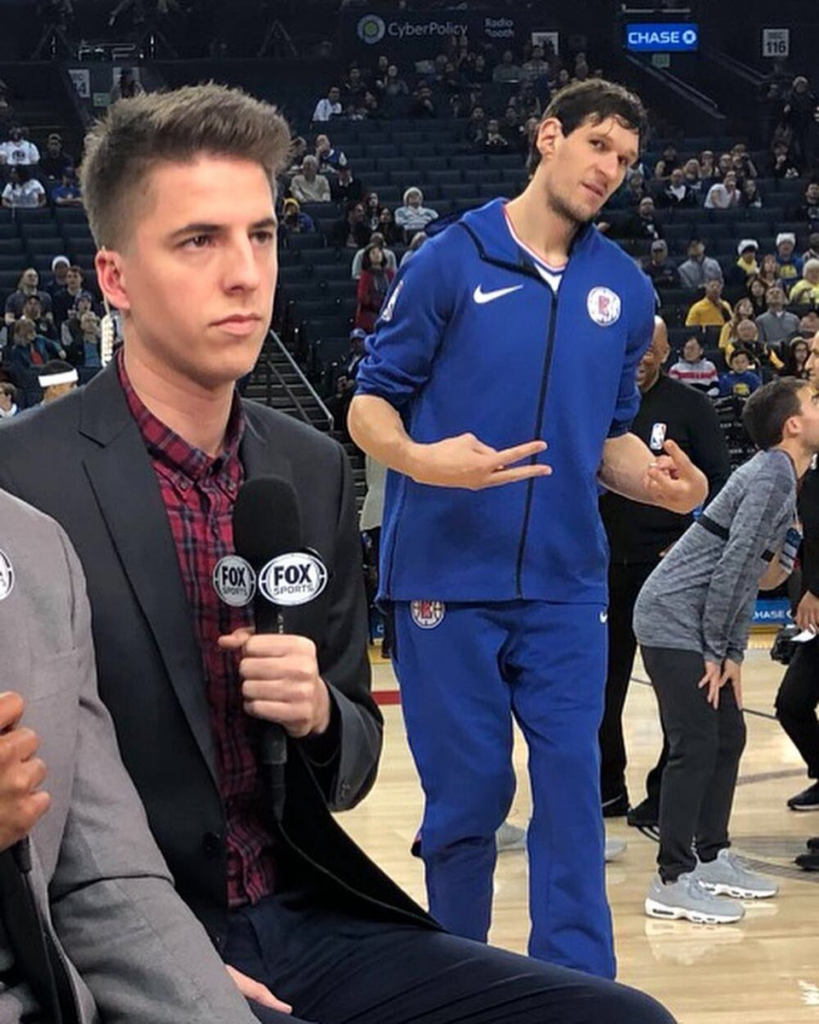 G: To you, does [the standoff between Kevin Durant and the Nets] bode well for the Lakers? Do you feel more optimistic about a Kyrie-LA marriage than you did Saturday?
JB: Yes. If Kevin Durant is traded… the odds of Kyrie Irving being traded certainly increase… Looking at it logically, I don't see any reason why they would trade KD and keep Kyrie… the Nets actually have some incentive to tank here depending on how the situation plays out. They have a lottery pick and can kickstart a rebuilding situation. You get a couple picks from the Lakers for taking on Russ, flip KD for something and a few picks… they could have a quicker rebuild.
Stace: There's a large portion of Lakers Twitter that attributes the unsuccessful season we had to one issue (or one player), and I personally don't agree with that… So, why was last season such a bust?
JB: Now you're really trying to get me in trouble… I think Russ has taken, perhaps, too much of the blame. I think two things can be true. Russ could have underperformed, which he did… and there also could've been other issues. You go back to the previous offseason, I think not re-signing Alex Caruso was a huge loss… The Lakers could've gone deeper into the luxury tax, but they chose not to do that… Some of the gambles on the older players, those guys did not pan out. There's a big blame pie to go around, no one was perfect.
S: Why do you think it was a necessity to make sure Phil Handy was still [coaching in Los Angeles]?
JB: Phil is beloved by the players, he's a locker room favorite… he's a player development guru…. players look at him as "That's the kind of guy I'd want to play for" even though he's not a head coach… He's one of the most liked assistant coaches in the league, and he brings a lot of value with his relationships and player development, much like Darvin [Ham].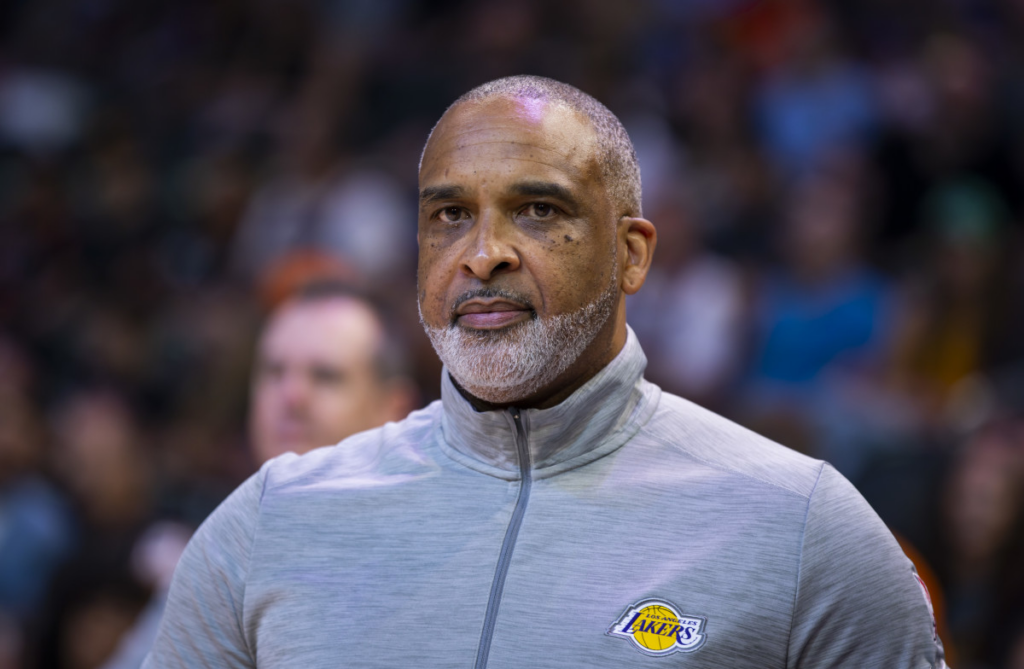 G: Laker fans expected a lot out of [Talen Horton-Tucker], and then last season was kind of a bust when the opportunity seemed to be there… with his player option coming up, why do you have him out of the rotation and what could he do to get into the rotation?
JB: What he could do first and foremost is improve as an off-ball player, primarily as a catch-and-shoot 3 point shooter. I think that is obviously one of the weaknesses in his game and, playing on a team with multiple stars, surrounding support guys need to space the floor… The one clear path, aside from that, to him being in the rotation is his defense. If he defends at a level [other role players] can't defend to, that's a way into the rotation. Now, if the Lakers trade Russ for a Buddy Hield/Myles Turner package, now you need more shot creation and some ball-handling skills. That's where I think THT grows in value.
G: If you were kickin it in the garage with your best friend, and your friend was like "From 1 to 10, on what level should I be concerned about LeBron's extension…" What would you tell your best friend?
JB: I'd say a 3, I'd put it pretty low. I think the extension situation is just a leverage play, where LeBron… has more leverage with this uncertainty. We've seen LeBron commit more to the Lakers than we saw in Miami or Cleveland… I just don't think he's leaving. The one way he leaves is if they have a repeat of last year, but I don't think that's going to happen.
S: I saw one of the podcasts you were on Jovan… you made a comment in regards to Anthony Davis playing at the 5… and you were pretty adamant about it. What do you think in regards to him playing that 5 position overall?
JB: Well, this has kind of changed with the signings that they made… I think they're trying to go back to that 2019-2020 mold. AD played 76% of his minutes at the 5 last year… those lineups have always been so effective, I don't think it's something you could do 35 minutes a night… but 15-20 minutes and closing games that way, I think is the way to go.
Official Friend of the Show EP: Do you think it's imperative that [the Lakers] move Russ or do you think there's a pathway forward with this roster as constructed?
JB: To your point, I think they do move Russ for a shooting upgrade. I really like the moves the Lakers made this offseason given their limited resources, aside from making a trade. Shooting is a real concern. You might be able to make the case on paper that this is the worst 3 point shooting team in the league… There's a chance that some of these guys pop, but yes, I think the easiest way to improve the shooting would be Russ for Kyrie or Russ for Buddy Hield, but aside from that it is a little concerning to me.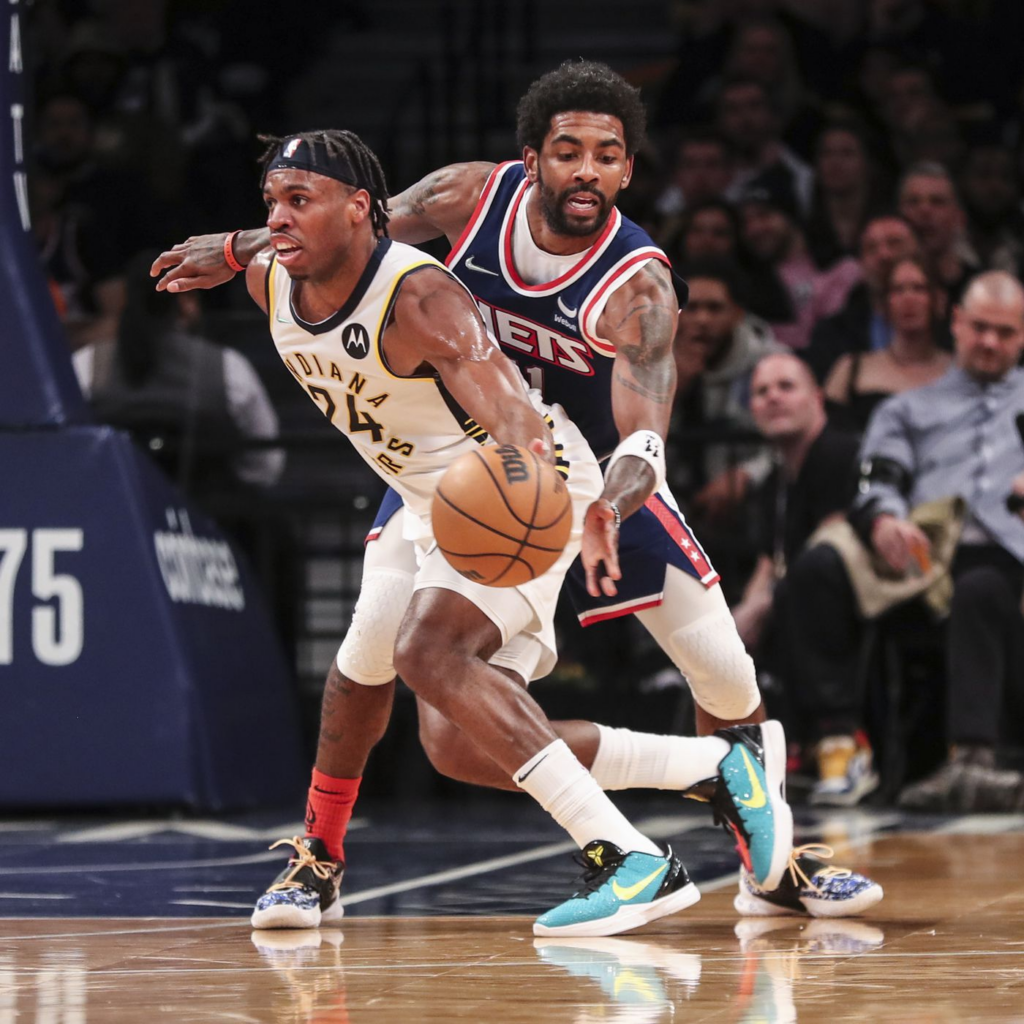 Ricky: What you just laid out is pretty evident, the Lakers and 3 point shooting have pretty much hated each other since the existence of the franchise. But with Darvin Ham coming in following Frank Vogel, two guys not really thought of as offensive gurus out here, how do you see Darvin Ham being able to make adjustments with this roster? And then, do we have any insight based on how the Bucks did their game, with the current roster, how do we see Ham forming an offensive identity with this team?
JB: That's something I've tried to glean some insight on and haven't been able to get much. But looking at some of the stuff they ran in Summer League, as crazy as it sounds, I thought the offense looked better. More screening, more off-ball action, not as much stagnation. I know one thing he's really been preaching on is pace. A staple of this team [recently] has been, they're good on D and then they get out in transition. I think they're going to try to get back to that. I think Darvin is going to prioritize 3 point looks more than Frank did… It's not going to be the most modern offense… but I think it is going to be a step in the right direction.
Check out the whole show, including additional questions from listeners and regular speakers on LNLS spaces, here: