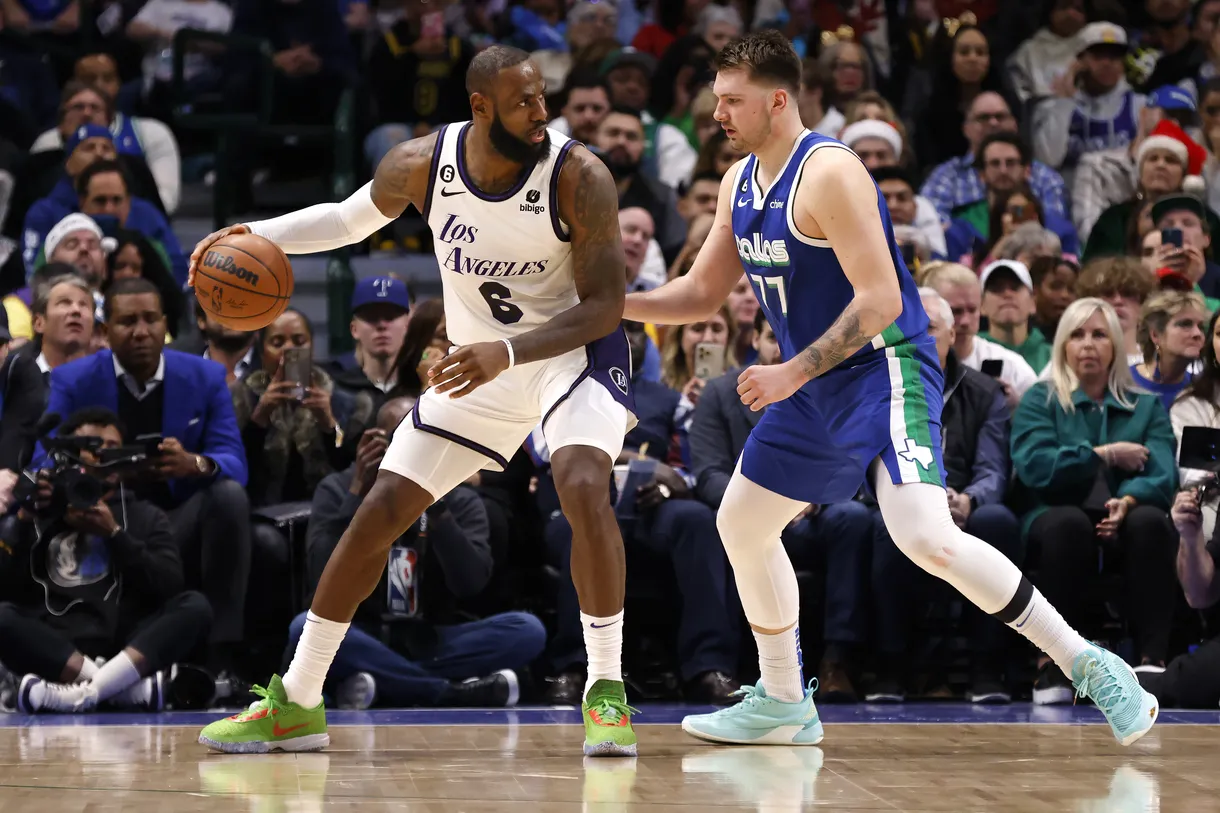 It's a Christmas Day rematch in Crypto.Com arena tonight, with Lebron James and the Los Angeles Lakers taking on young superstar Luka Doncic and the Dallas Mavericks. The Mavericks beat the Lakers last time out on Christmas Day, using a 51-point third quarter to propel themselves to the win. The Lakers are coming off a loss to the Nuggets in Denver, where they were without Lebron James, Troy Brown Jr , Austin Reaves, Lonnie Walker IV, or Anthony Davis, and Patrick Beverley exited midway through with a hip problem. The Lakers sit at 19-22 on the season and are one game back of the seventh seed going into Thursday night's matchup.
Injury Report
Anthony Davis, Austin Reaves and Lonnie Walker IV all remain out. Patrick Beverley is out with a non-Covid illness meanwhile Lebron James and Troy Brown, Jr. are both probable. Dwight Powell is questionable for Dallas.
Key matchup : Lebron Vs Luka
It's old vs New, it's King vs Luka Magic, it's two of the games best going head to head. Lebron James has long showed his appreciation for Luka Doncic, even saying Luka could someday pass him even as he threatens to pass Kareem Abdul-Jabbar's once-untouchable scoring record. Luka is one of the league's most un-guardable players, so Darvin Ham will need to throw everything he's got in his defensive arsenal at Luka and just hope it can somehow slow him down.
The Boston Celtics did a good job doing so last week, and hopefully LA can do the same. Lucky for the Lakers, they themselves have another one of the leagues most un-guardable players in Lebron James. Lebron, in year 20, has been phenomenal all year and he is playing with five days' rest after missing the Lakers' previous game vs Denver. The Lakers will need another spectacular Lebron performance tonight to balance Luka's production.
Adjust Better
Last time out against the Mavericks, the Lakers started well but got got torn apart defensively after halftime, when they gave up 51 points. This time out the Lakers need to do a better job of adjusting to the other team, and (please!) not have a disastrous third quarter.