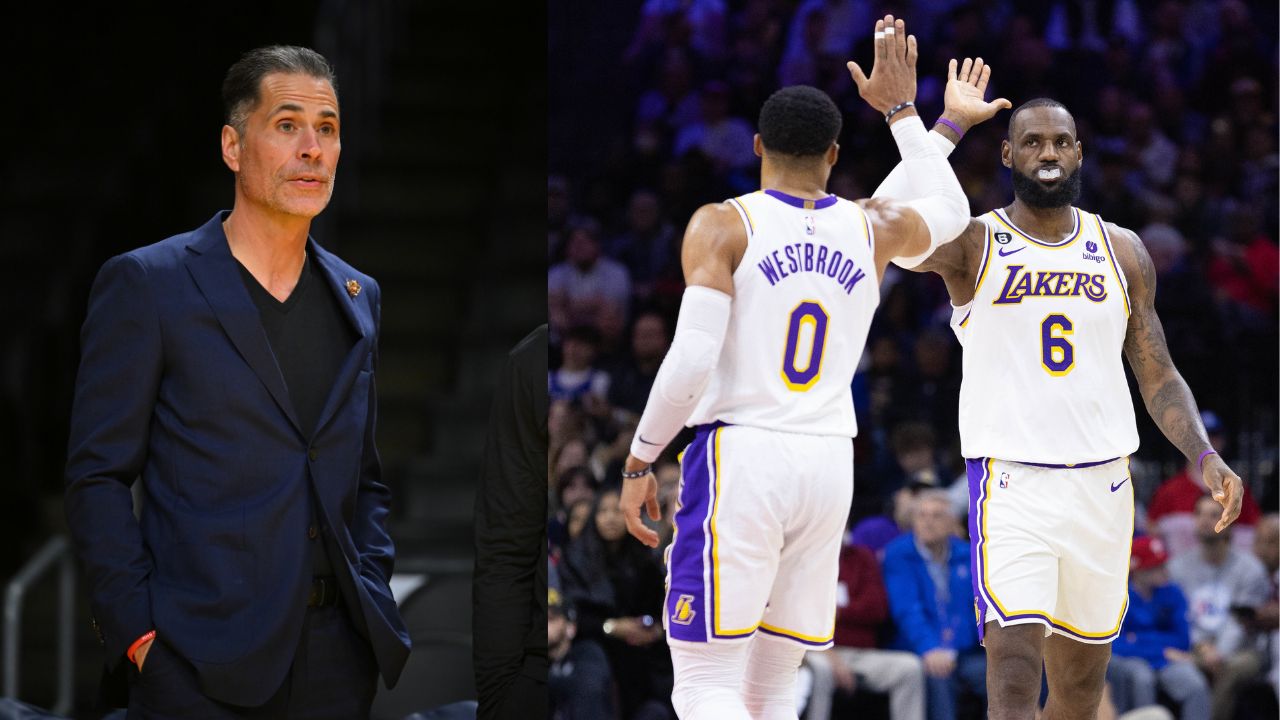 An unexpected overhaul of The Los Angeles Lakers roster took a lot of people by surprise at the trade deadline. The doom and gloom prophets have been drowning everyone out, ever since last summer. According to them there was no hope left. In fact, some were even saying this team needs to blow it all up, and start over. The panic and despair were at all time highs.
Thankfully Rob Pelinka wasn't listening to any of that. Instead, he conducted a master class in asset management that has fans suddenly singing his praises. What a difference a few days makes. No longer the most hated man in the front office. He's a savior and a hero, to many. There are still a few detractors, but they're numbers appear to be dwindling.
Unexpected Overhaul Brings Back A Familiar Face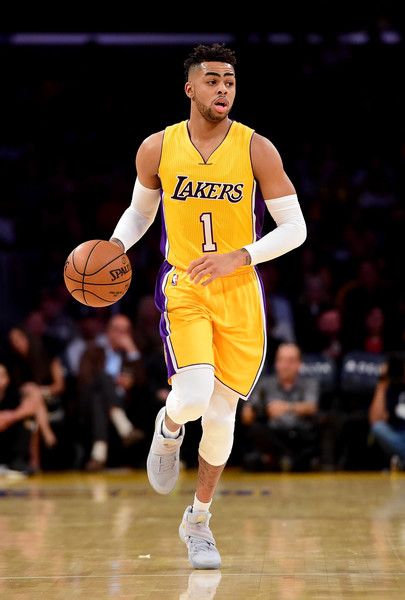 The Lakers drafted D'Angelo Russell in 2015. Subsequently, just two short years later, they traded him to Brooklyn. There was a locker room incident that was cited as the reason for the trade. In this case, he violated an unspoken rule within most locker rooms. What happens there stays there. In this case, D'Angelo secretly recorded a teammate talking about cheating on his fiancé, at the time. The trade was unfortunate, but also understandable. It's hard to build team chemistry when players are at odds with each other.
Since that incident D'Angelo has matured, both as a basketball player and a man. He was only 21 back then. Now he's 27. There is a big difference in maturity between those ages. In most cases, a 27 year old is far more mature than a 21 year old. It's just common sense. It feels pretty safe to say that he won't be having the same issues this time around.
Fans will probably still make their jokes all season though. The jokes might die down a little once they see his new game in action though.
His game has grown tremendously, in his time away. The Lakers are now looking at a really nice addition to this team. It should fit like a glove. He's not only a great shooter, but he's also great at pick and rolls. These are tools that the Lakers have desperately needed this season. So, it should come as no surprise that a lot of the fans are really excited about his return.
The Most Difficult Trade And A Surprise Trade Request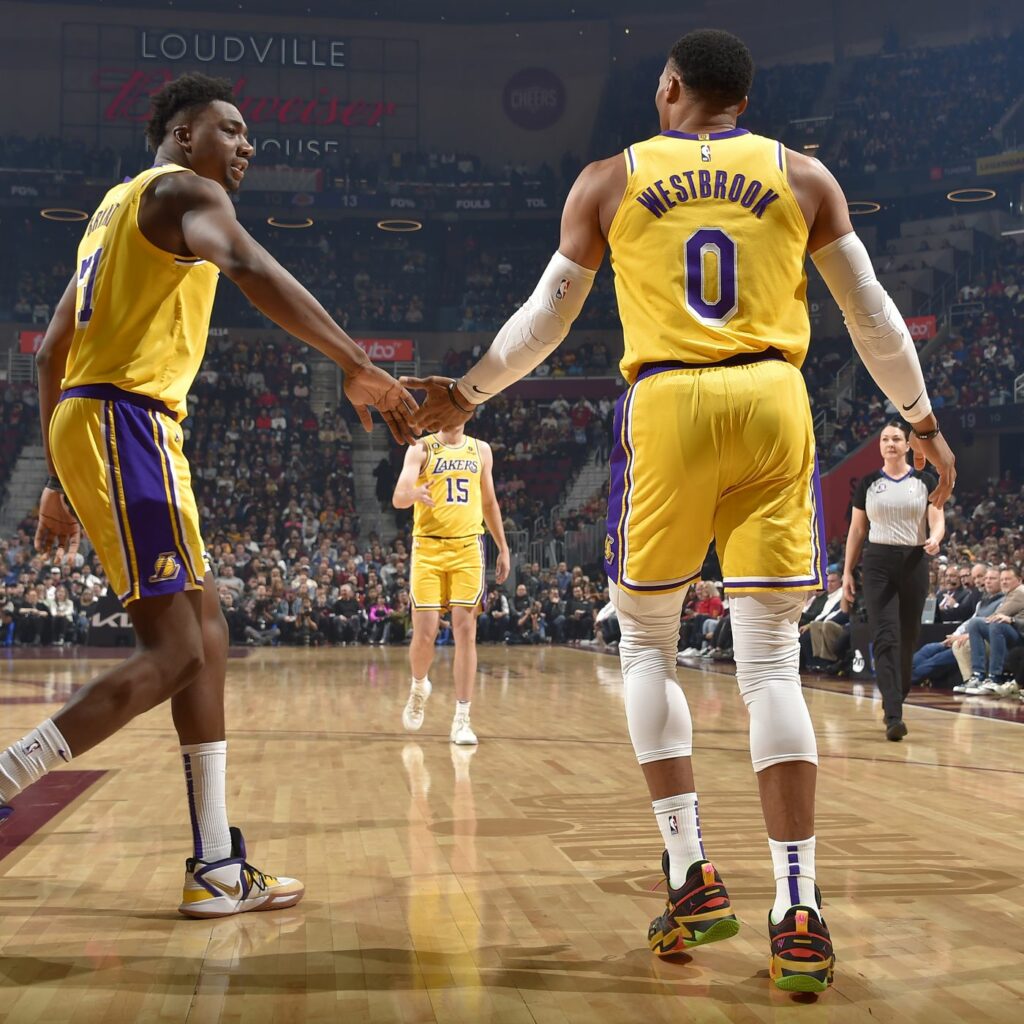 There were two equally big surprises that came to pass before this deadline. Russell Westbrook getting traded for only one pick, not two, and Thomas Bryant requesting a trade. I think all Lakers fans were equally surprised by both.
The narrative ever since the summer has always been that trading Russ is going to take both first round picks. So, when the details of the trade came out fans were pleasantly surprised. On the other hand, when they learned that Thomas Bryant requested a trade it was more of an unpleasant surprise. No one saw that coming. He was apparently not happy with his playing time. Who knew?
The Bryant trade did however turn out to be a lucky break for the Lakers asset management. Davon Reed a 6'5″ Guard with a 7'0″ wingspan who's a willing defender, was a nice addition for depth. That's not all they got though. Three second picks, came along as well. So, they essentially got back the three picks they gave up for Rui Hachimura. It was a serendipitous outcome, for what felt like a bit of a gut punch initially.
The Russ trade as well had other pleasant surprises, other than the fact that it only cost one pick. Getting Malik Beasley along with D'Angelo Russell essentially gives the Lakers a starting backcourt in exchange for someone that was playing as the sixth man. When you add in Jarred Vanderbilt to this trade it feels amazing that Rob Pelinka pulled this off. He's a great defender that can now potentially matchup on the other teams best wing(s).
These two trades helped make the Lakers a lot better, but there was still one trade to come that made Lakers nation celebrate the loudest though.
The Trade From This Unexpected Overhaul That Shook The Spaces
Patrick Beverly is a lightning rod. Love him or hate him there is probably no basketball fan that is indifferent to him. Lakers fans that wanted him off of this team have been growing in numbers. There are the people who can't stand his antics without better production than being a pest on defense. Then we have the largest growing contingent. The fans who just want him gone in order to save Darvin Ham from himself. He can't play these small guard lineups if they get taken away from him.
Things erupted in the Late Night Lake Show's Trade Deadline Special Spaces when the Lakers traded Beverly for Mo Bamba. It was a euphoric family experience, if you were lucky enough to be there. If not you can listen to it right here.
This writer confesses he was listening at the time and he shouted loud enough to scare all five of his cats and his dog, and possibly a few neighbors too. Hopefully they've forgiven me since.
Mo Bamba not only gives the Lakers a replacement for Thomas Bryant, but he's also an upgrade at that position. He can shoot the three better than Bryant, and he can protect the rim. It should be exactly what the Lakers need. Add in the fact that he can take some of the banging inside the paint, so that AD doesn't have to as much. It should be a win/win.
What Does It All Mean?
In conclusion, this trade season has been a great success for the Lakers. On Paper this team got a lot better, and could even be considered a contender right now. The problem is there are only 26 games left in the season. That's not much time to get things right. The Lakers have their work cut out for themselves. Hopefully they're up to the challenge.
Let's go get number eighteen. Even if the Lakers come up short this year, this roster construction should open up a nice two to three year championship window while they still have LeBron. There is finally hope again.