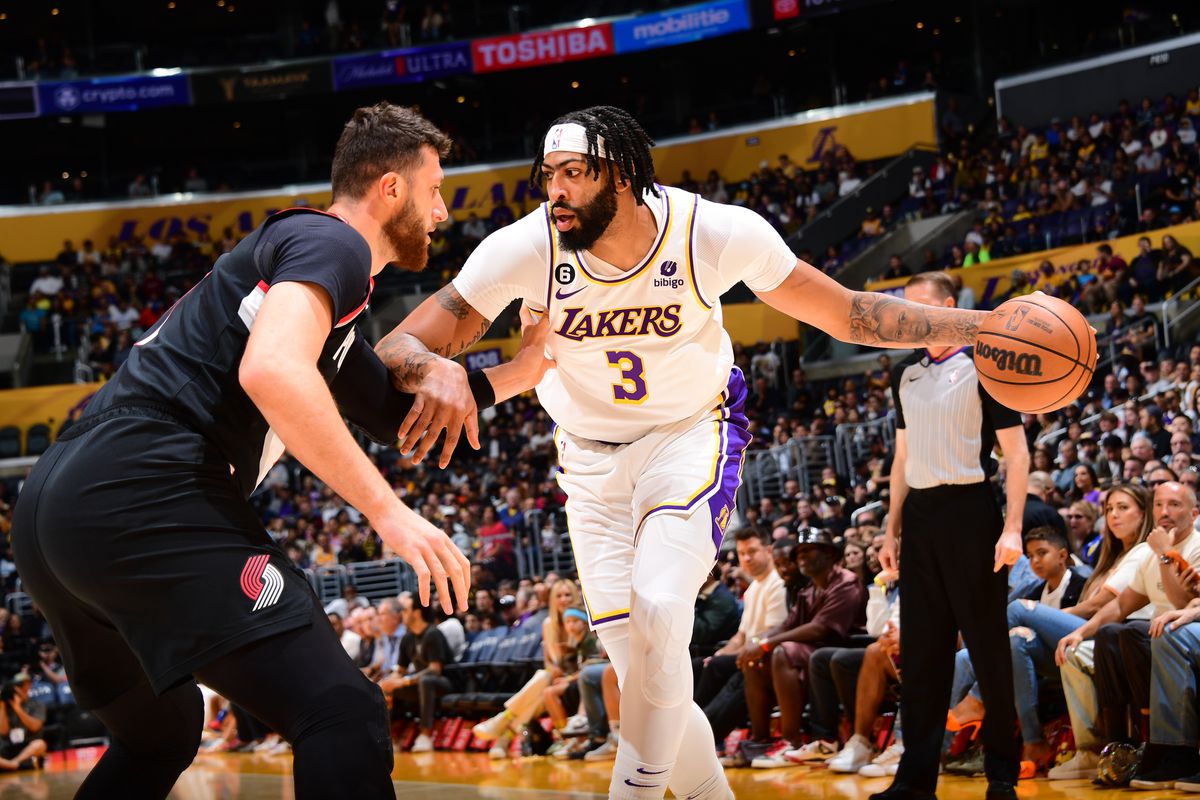 The new-look Lakers will travel to Portland tonight for another highly important matchup against the Trailblazers. It will be the last meeting between the two for the regular season, and the Lakers are currently winning the season series 2-1. If Los Angeles wins tonight it will mean they clinch the tiebreaker over Portland and, considering how close these teams are to each other in the standings, that holds meaning for the playoff picture.
Injury Report
Lebron James and Mo Bamba remain out tonight for the Lakers. For Portland, Jerami Grant and Jusuf Nurkic are out along with Justise Winslow.
Bounce Back AD
Anthony Davis struggled offensively against the Warriors on Saturday but showed his worth on the other end of the floor, deterring shots and helping the Lakers pick up a massive win in San Francisco. In James' absence, the Lakers will need a better offensive game from Anthony Davis tonight. He should be able to take advantage of the short handed front court of the Blazers. I'd expect an aggressive and locked-in Anthony Davis early, with the Lakers looking to get him going from the jump.
Schröder Dilemma
Dennis Schröder was spectacular on Saturday night, having a 26 point outing against Golden State. However his role has come into question with the arrival of D'Angelo Russell at the trade deadline. As both tend to need the ball to operate, many thought Schröder would be put into Westbrook's role, operating as the 6th man and leading the bench unit. Instead, Darvin Ham started him next to Russell and it seemed to pay off. However ,when LeBron enters back into the lineup it may be more beneficial for Schröder to come off the bench and stabilize the Lakers offensively while Lebron and/or Russell are out the game.
Jarred Vanderbilt
Jarred Vanderbilt had an extremely impressive debut for the Lakers. His defense, effort, and energy were on display whenever he was in the game, and provided a massive spark off the bench. He helped massively on the defensive end when Anthony Davis was off the floor, and also showed some flashes offensively with his playmaking and versatility. At 23, he is a young talent the Lakers can help develop by playing with Lebron James and Anthony Davis, and the Lakers could have a really promising young player on their hands for the future.