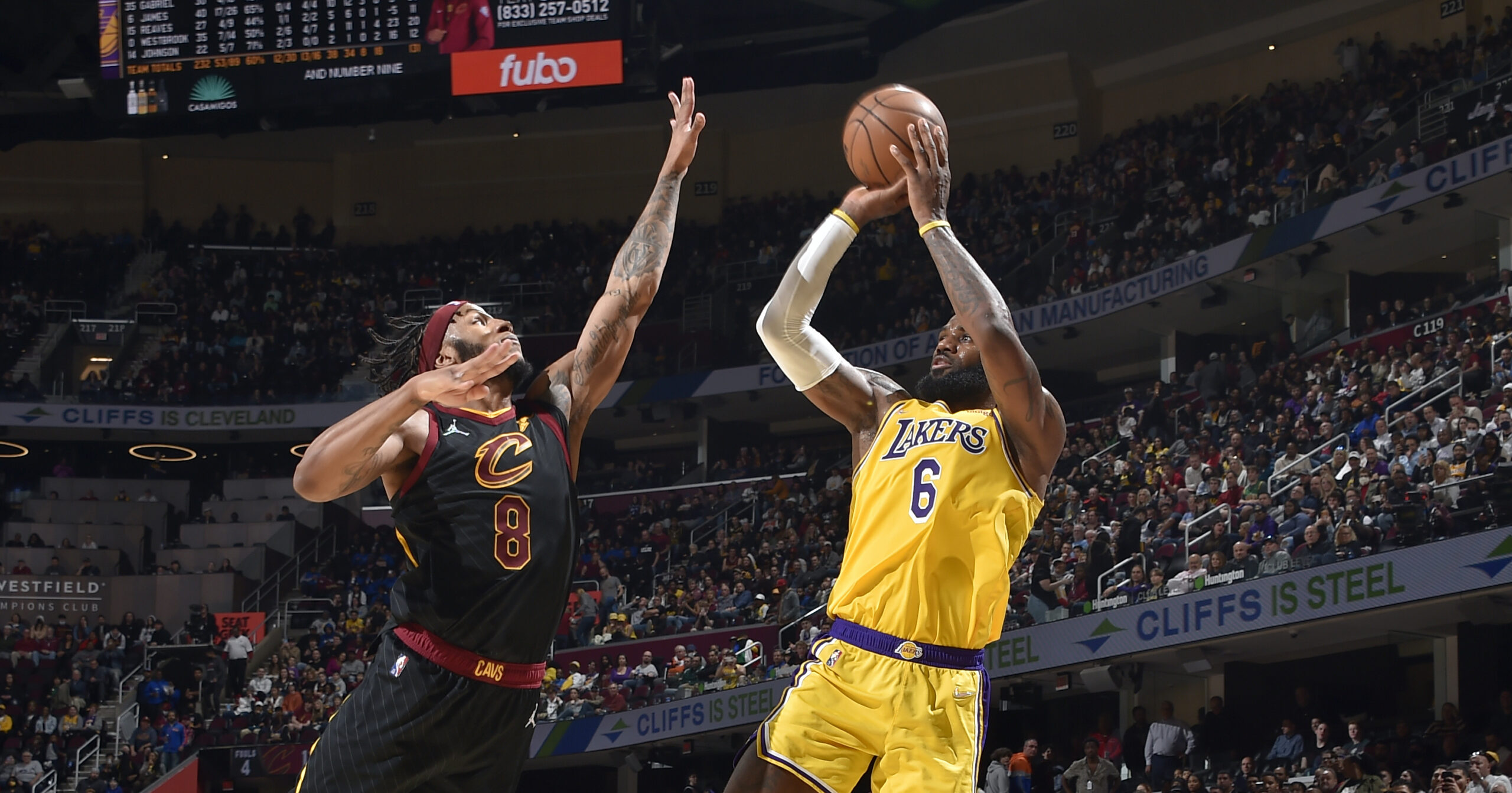 The Los Angeles Lakers have started 2-0 on the road trip with wins over the Bucks and Wizards with big thanks to Anthony Davis' blazing scoring run to the tune of 99 points in 2 games. The Lakers will look to avenge the early season loss they took to the Cavs tonight and extend their winning streak to 4 games.
Injury Report
Wenyen Gabriel is out tonight and will be re-evaluated in one week with a shoulder sprain. Lebron James and Anthony Davis are both probable. For the Cavs Jarrett Allen is questionable with a back contusion but participated in shoot around this morning. Ricky Rubio (left acl surgery) is out, Dylan Windler is out with a right ankle sprain.
Lebron Returns Home
Lebron always puts on a show when he returns home and it'll be interesting to see what he does tonight. The Lakers would welcome another Lebron masterpiece to start their east coast road trip 3-0. In his last 2 appearances back home Lebron had a monster poster dunk on Kevin Love on the road to a 38-point triple-double, in 2021 he had a monster 27n masterclass. For his career, Lebron is 17 – 2 vs the Cavs.
More Davis Dominance?
Coming off a 55, yes 55-point game performance (along with 17 rebounds) against the wizards A.D. will come up against another great young front court in the Cavs. 2nd-year big man Evan Mobley will have his hands full with Davis tonight while elite rim protector Jarrett Allen may be able to provide some help but he is questionable with a back contusion.
Contain The Backcourt
The last time the Lakers played the Cavs, they were on a 7-game winning streak largely because of their superstar backcourt in Darius Garland and Donavan Mitchell. Darius Garland had 24 points meanwhile Donavan Mitchell had 33 points. The Lakers were without their defensive guard Patrick Beverley for that game and he is available tonight, the Lakers will hope he can be a thorn in the Cavs side and help contain the backcourt.
For more premium Lakers content, subscribe to the Late Night Lake Show podcast on Youtube. To reach more of Adam's work, follow him on Twitter at @thezoshow03.