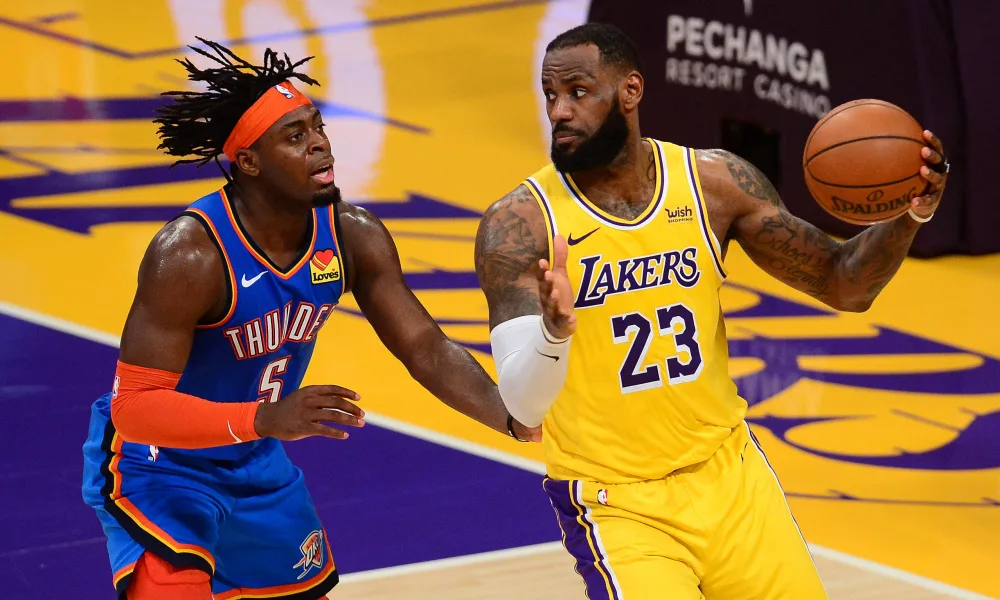 History may be dawning in Crypto.com Arena tonight, as Lebron James is 36 points from becoming the NBA's all-time leading regular season scorer. Another historic moment beckons in his illustrious career Last week, James entered the in all-time top-5 in assists, and this dual achievement is a testament to James' longevity and sustained greatness. It should be truly celebrated by the whole NBA world.
The Lakers will take on the Thunder, and the game represents yet another pivotal matchup for the play-in fight that is happening in the Western Conference. The Thunder, coming off a blowout loss to Golden State last night, are 25-28 on the season and stand a half-game in front of the Lakers. The Lakers will yet again look to bounce back from another disastrous and disappointing loss to the New Orleans Pelicans, where they underwent a second half collapse to help the Pelicans break a 10-game losing streak.
Injury Report
Anthony Davis is probable, Austin Reaves (also probable) is set to return from a hamstring injury which has sidelined him for the better part of a month. Lebron James is questionable, but expected to play.
Attack Attack Attack
The Thunder are on the second leg of a back-to-back, while the Lakers are coming off three days of rest and Crypto.Com Arena should be buzzing with Lebron James on the cusp of history. The Lakers can't allow the Thunder to grow into the game: they need to ensure their two stars, Lebron and Anthony Davis, stamp their authority on this game early.
Contain SGA
Shai Gilgeous-Alexander is one of the best young guards in the league and one of the leagues' most prominent scorers, but is somwhow still overlooked. You can't stop a scorer with his ability, but the Lakers will need to take the ball out of his hands and force others to beat him, otherwise they will be in for a long night.