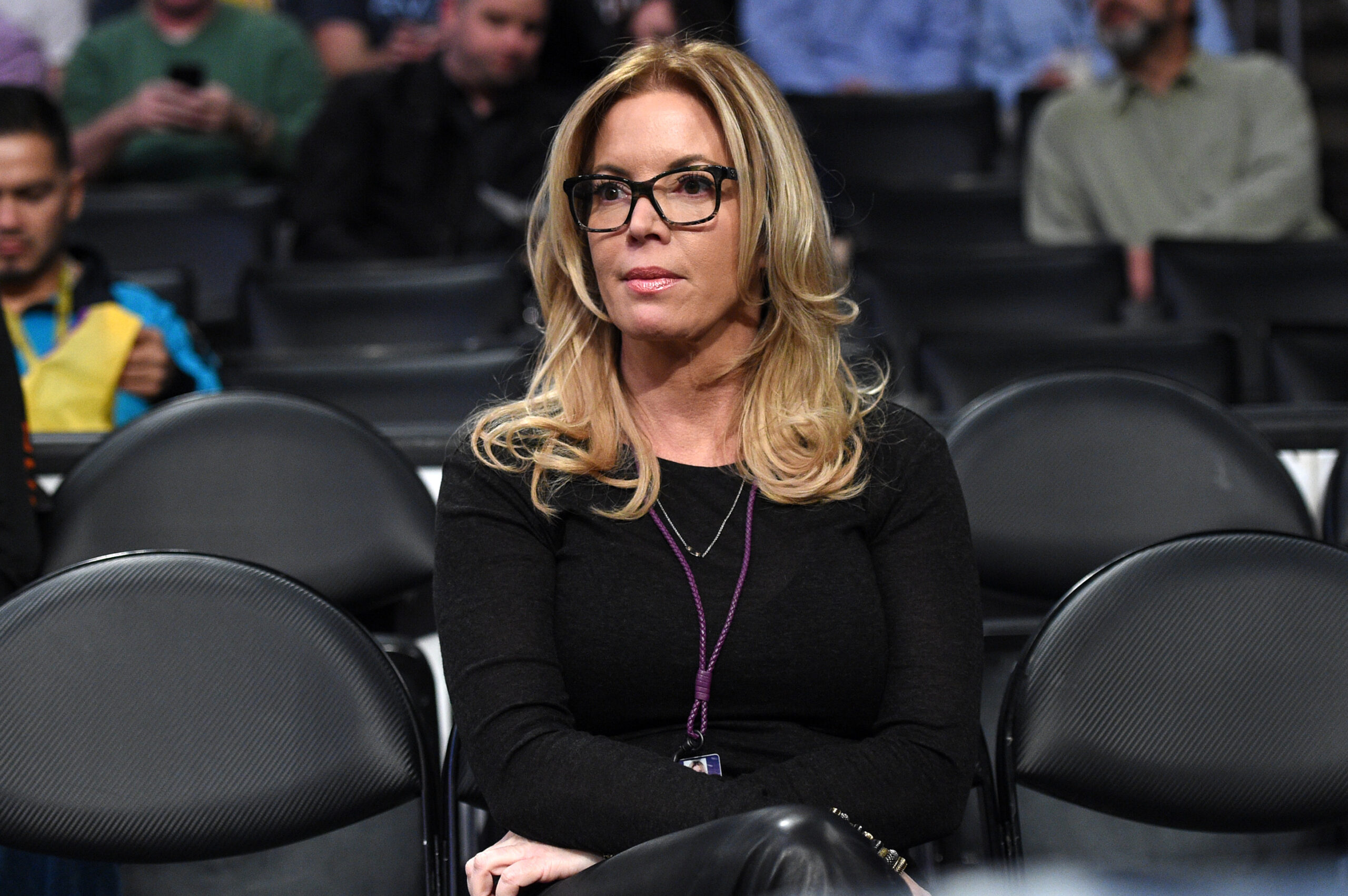 It's October 11, 2020. The Lakers are celebrating the 17th championship in franchise history, tying them with the Celtics for most by any NBA team. Lebron James has just won his fourth ring and fourth Finals MVP in his 17th season. Anthony Davis has already made the massive haul the Lakers sent for him worth it by dominating on both ends of the court during a 16-5 romp through the playoff bracket. The Lakers are a deep, defensive-minded team with two top-five players headed towards years of title contention.

It's June 29, 2022 and…. What the hell happened?
Nearly two years since that celebration in Orlando, the Lakers have made a litany of head-scratching decisions and outright mistakes, compounding all of their issues by trading away four players AND a first-round pick for a point guard who thinks he's still playing in 2017. After last season's disaster, we're facing a summer that could end with an even more bleak outlook heading into next season.
There are a lot of people to blame for where the Lakers are today. Lebron and AD pushed for the Lakers to trade for Westbrook despite the obvious fit issues. Rob Pelinka has on multiple occasions unnecessarily thrown picks and assets into trades, with none being more obvious than the Westbrook debacle last summer. The Lakers brain trust held on to a coach who was too stubborn to adjust to his roster for three months longer than they should have just to save some money and have someone to blame at the end of the season. And Russell Westbrook has tripled down on not adjusting his game or doing what is necessary to win since coming to L.A.
Simply put, it's been an absolute disaster from top to bottom. But the one person who shoulders the most responsibility and blame for this two-year run of ineptitude? None other than the owner and team governor Jeanie Buss. When Jeanie took over the team, fans were excited about the future. She forced out her brother Jim, replaced Mitch Kupchak, and turned a chapter that was supposed to bring the Lakers back to their glory days.
And for a while, she had us thinking it was working. Hell, the Lakers got Lebron Freaking James and then traded for Anthony Davis en route to a title in under five years. But the further we get from that win the more obvious it is that a majority of that success was a product of good fortune.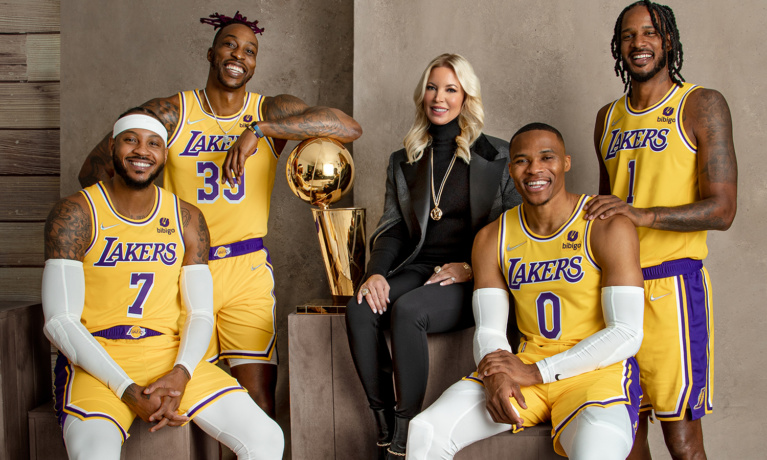 Bron came to the Lakers but not because of a great pitch or impressive front office, simply because he wanted to be a part of the Lakers storied history. Davis? He came to the Lakers because he wanted to play with Bron. Pelinka clearly overpaid for him (how do you have zero protections on any of the four picks you sent out??), but it worked itself out in 2020.
Since then it's been a mess of cost-cutting and roster-building shortcuts. "Pay Alex Caruso $9M or let him walk to save some tax money? Eh, we can find another All-NBA level defender in the G-League. Plus I'm sure we'll never need a trade chip like him in the future."
"Demar Derozan is interested in being a Laker? Russ will sell more tickets and he won't be on the books for 2023." Every single move the front office has made has been a half-baked plan to save Jeanie some money and stroke the egos of her inner circle.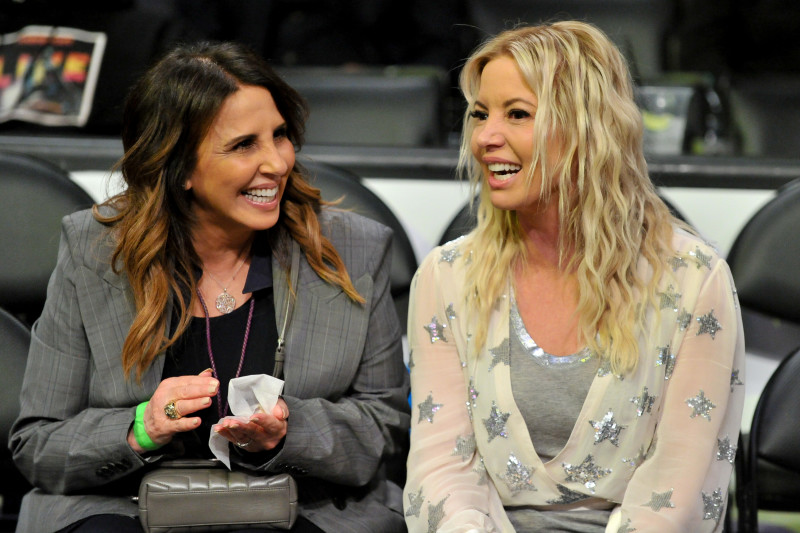 Speaking of her inner circle, is there a more inept group of leaders in the entire NBA? Kurt and Linda are more interested in preserving their positions than doing what's best for the team to succeed. Forget the fact that they talked Jeanie out of hiring Tyron Lue, they convinced her to keep Vogel as a coach for months after the team quit on him so they could blame him this summer. Pelinka has repeatedly shown that he is so far out of his league he can't complete a single trade without getting robbed blind.
Instead of the most famous organization in sports hiring the best and brightest to lead them into the future, the group responsible for every major decision and hire the team makes is made up of people who are friends of Jeanie and 'part of the Laker family, whatever that means. It's an absolute disgrace.
And now they are insisting they will not trade picks to fix the gigantic mistake they made acquiring Westbrook. It's hard to look at this decision as anything more than Jeanie's inner circle trying to prove a point to Lebron, Klutch and anyone who thinks they aren't in charge. How else can you explain having two of the best players alive on your team and not trading a pick five years from now to upgrade the roster? Pelinka was throwing first round picks out like they were trash and now you draw the line? We keep hearing they want to preserve assets and cap space, but one look at the upcoming landscape in the league and it's clear that is just a talking point for a group without a real plan.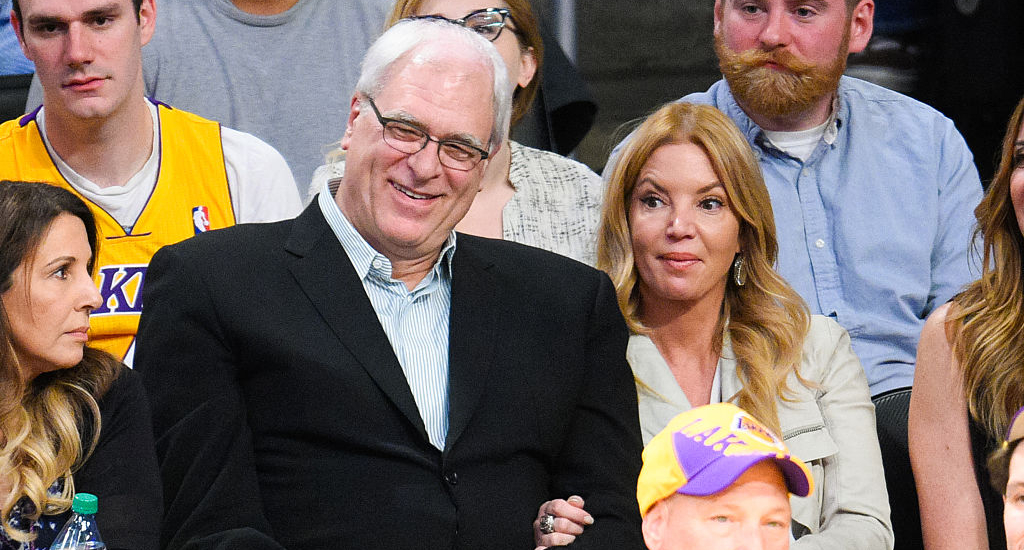 There are exactly zero game-changing players hitting FA next summer. Assuming a 10% cap increase next summer, even if by some miracle Lebron extends this summer or re-ups next year with this mess of a front office, you'll have about $45 million to fill out the rest of the roster AFTER Westbrook's deal comes off the books. Chasing a max guy puts you right back in a situation where you need all of your stars healthy or you depend on a roster of minimum guys.
Looking at the top teams in the league today, it's clear the path to success is depth. If you want to maximize your opportunity at building a deep roster you absolutely HAVE to trade Russ now for multiple players, even if they have two or three years left on their deals. The Lakers for some reason have shown no inclination to do so, which says they are either grossly inept or they are purposely sabotaging this team and situation.
The scary part is that as bleak as things are now, failure to act and improve this roster could inflict some very serious long-term damage on the franchise. Past losing James and Davis next summer – which is a very frightening, very likely scenario if the Lakers can't rebuild a contender – the optics of a front office absolutely wasting two years of Lebron and AD is incredibly damaging. What star is going to trust this front office enough to leave money on the table and sign here as a free agent?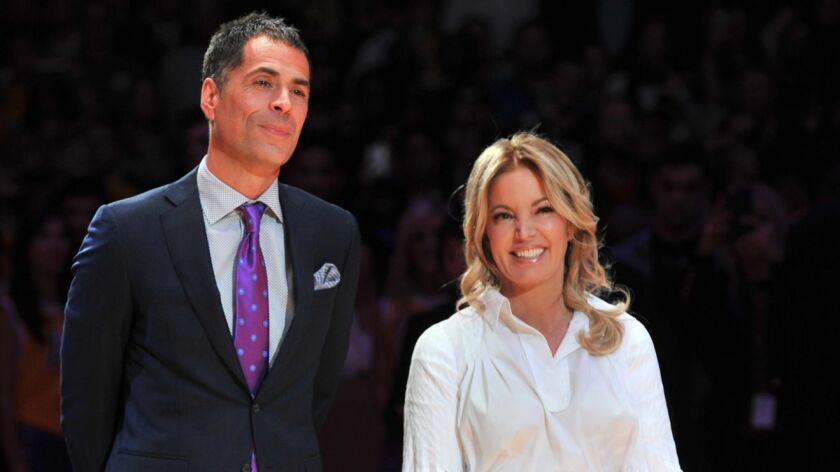 Maintaining the status quo risks a decade of misery for Laker fans, all to stroke the egos of Jeanie's friends who will be old and senile by the time we see the effects of these decisions.
As we head into free agency this week it is abundantly clear to everyone watching that Jeanie needs to make a change and fast. She is risking not only losing all credibility as an owner and decision maker, but doing irreparable damage to the dynasty her father built. At some point she needs to look in the mirror and accept that the group around her does not have her or the teams best interests at heart. Until she does so, she is just risking making the Lakers more and more of a laughingstock. Dr. Buss would be ashamed of the state of this team today.
I believe Jeanie cares enough to make the necessary changes and help put this team back where they belong, and I hope we will see that this summer. But if history is any indication, by this time next year the Lakers will be without Bron or AD, without any hope of rebuilding quickly, and with Kurt Rambis or Phil Jackson as GM.

As bad as it's been, it can get so much worse, unless Jeanie Buss comes to her senses and quick.