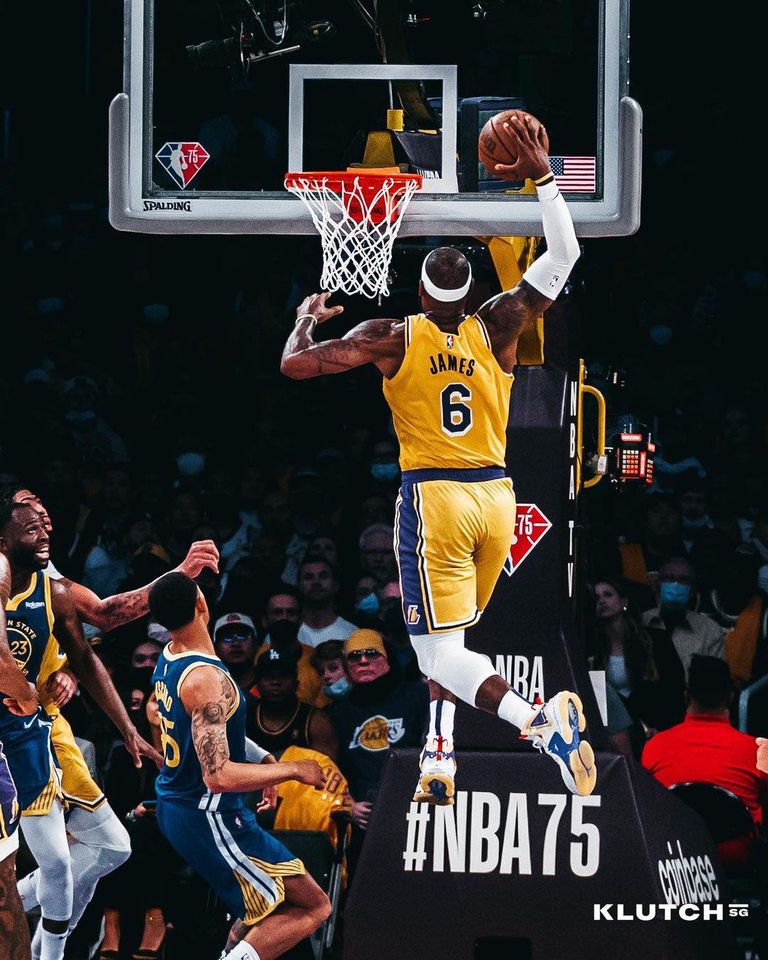 The insanely urgent final push for the Lakers to make it out of the play-in and into the sixth seed, or higher, is on it's last legs. With seven games left it's crunch time. No more room for error. This race is close, and things can still go either way. Either they go on a win streak and get the 6th seed or they fall out of the play-in game completely. Both are real possibilities at this point.
All hope shouldn't be lost though. This team is not perfect, but it's still building towards something very good. They are also finally almost at full strength now that LeBron James has come back. Mo Bamba is the lone holdout without an ankle injury, for this final push. The Lakers are facing do or die time. Things even look like they might coming together at the eleventh hour. Can they pull it off though?
The Insanely Urgent Reasons They May Fall Instead Of Climb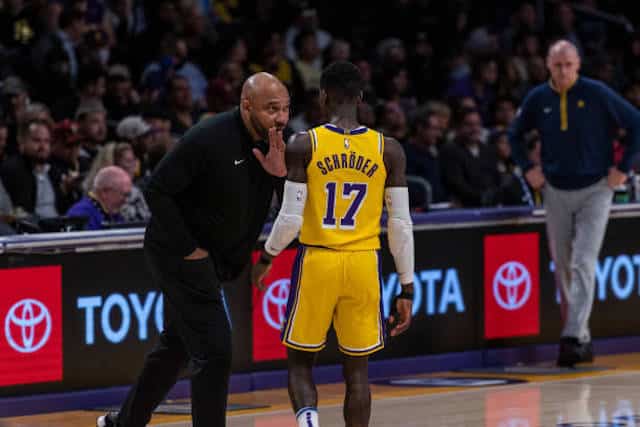 There are still issues with this team. No one is denying that. There's the on-going issue of Dennis Schroder getting more minutes than necessary, and taking away minutes from more skilled players. As well as issues with Anthony Davis, both in how he's being utilized and his lack of aggression on the court. To top it all off, they also have Darvin Ham's insistence on still playing small ball.
The three guard lineups are still there. Thankfully they do have more size than before, but there are still players with better size and length that should be getting those minutes instead. Darvin still handcuffs this team at times.
It is getting better, but there are still lapses, to be fair. If it doesn't tighten up, it could be a real issue in these final seven games.
The Issues with Dennis getting too many minutes should get a little bit better when D'Angelo Russell plays again, but if it continues in these must win games it could also be a problem. Dennis is still an important part of this team, he just serves this team better in a more limited role.
The issues with AD are the big unknown in all this, and probably the biggest concern for a lot of fans. He is still dealing with an injury, bone spurs, that is going to need surgery in the off-season. Only he knows how much the pain is effecting his game. Fans can only speculate, hope and pray he holds up. It makes for a nervous situation. The concern is perfectly understandable.
Reasons To Keep The Faith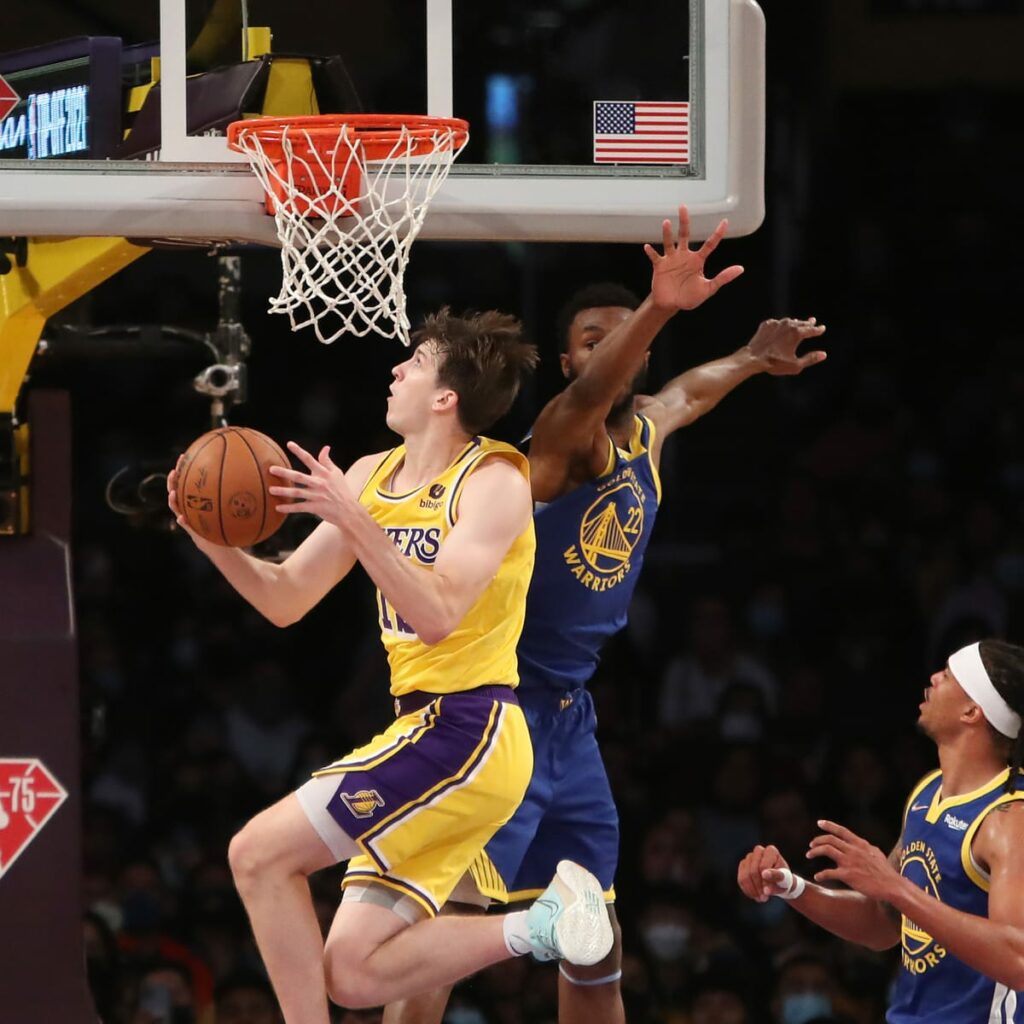 It's not all doom and gloom though. There is still a need for perspective on where they are, compared to where they started this season. This team is currently one game under .500, but let's not forget they started 2-10. It's a fact that shouldn't be ignored. This team is on the verge of making NBA history if they can make the playoffs.
I understand that for some fans that's not good enough, but sometimes we all need a little perspective. This team is better since the trade deadline, but they still haven't played twenty games together. This final stretch is the first chance they have at being close to whole in a while, in fact.
This may be hard to believe for some of you, but Darvin Ham has done a few good things as coach actually. He has changed the culture and fight in this team. They fight back when they get down in games, and usually don't give up or show bad body language. It's a refreshing change to see, compared to last years team.
This new team was also playing good defense, up until the debacle this past Sunday against the Bulls. They were ranked #1 in overall defense since the trade, and in a western conference where no one seems to want to play defense that should be a real advantage going forward.
Not to mention, They still have their secret weapon Austin Reaves. He's had a couple of tough games, but he should bounce back. He usually does.
It Ain't Over Until It's Over
So, cheer up and strap in Lakers fans. Either way it should be a fun ride, and we here at the Late Night Lake Show will be here to help everyone of you get through this. Let's go Lakers Nation!! It's the final push! When he hard stuff comes can you handle it?