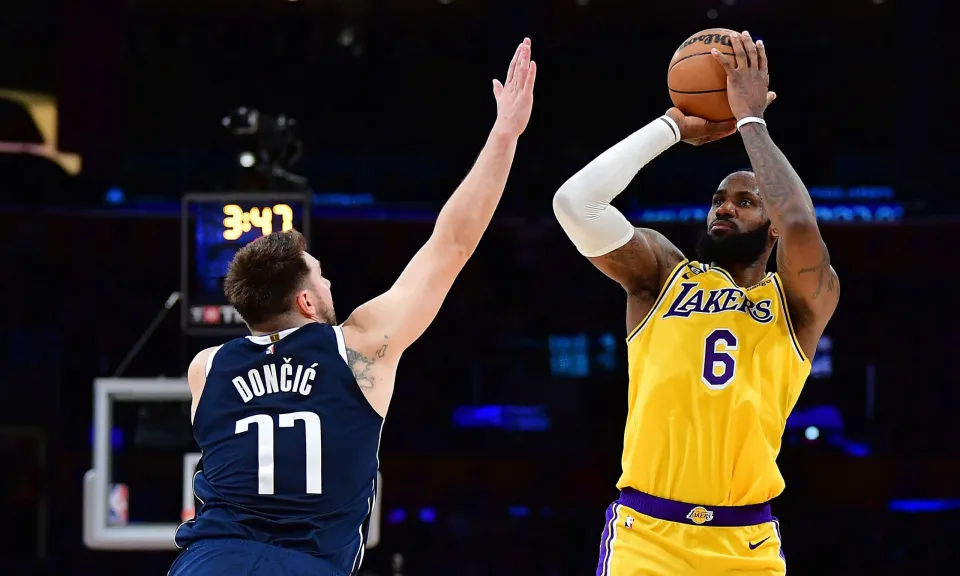 The Lakers will travel to Dallas to take on the Mavericks today, in what could prove to be a pivotal matchup in their quest to avoid the play-in tournament. Dallas currently sit in the sixth seed in the Western Conference with a record of 32-29, 3.5 games ahead of the Lakers. The Mavericks currently lead the season series 2-0, so a win today for Dallas would secure the tiebreaker.
Injury Report
D'Angelo Russell is doubtful with the ankle sprain he suffered in the Lakers' win against Golden State on Thursday night. Russell is considered day-to-day moving foward. Lebron James and Anthony Davis are both listed probable. For the Mavericks, Maxi Kleber and Davis Bertans are both out.
Get AD Going
Anthony Davis has struggled on the offensive end as of late, and the Lakers will need him today (and going foward) in order to secure a place in the playoffs. The Mavericks don't have an abundance of defensive bigs at their disposal, so the Lakers should target AD early, try and get him going and look to compromise the Mavericks defense.
Keep Finding Malik
For the first time In a long time it feels like the Lakers have a real three-point sniper in Mailk Beasley. Beasley had a team-high 25 points in the Lakers win over Golden State while shooting 7/11 from beyond the three-point line. His shooting will open up space for James and Davis to attack the Mavericks defense and should enable the Lakers to get consistent, high-quality looks.
Adjust Defensively
On the defensive end of the ball the Lakers will have their hands full with the two-headed monster of Kyrie Irving and Luka Doncic. Lakers head coach Darvin Ham revealed to reporters at practice that Jarred Vanderbilt will be the primary defender on Doncic. With their best wing defender on Doncic, it will be interesting to see how the Lakers deal with Irving. They will need to adjust, as one of the Mavericks' biggest strengths is the their ability to adjust their game plan at both ends of the floor. That flexibility was the Lakers' downfall in the Christmas Day game between the two teams.