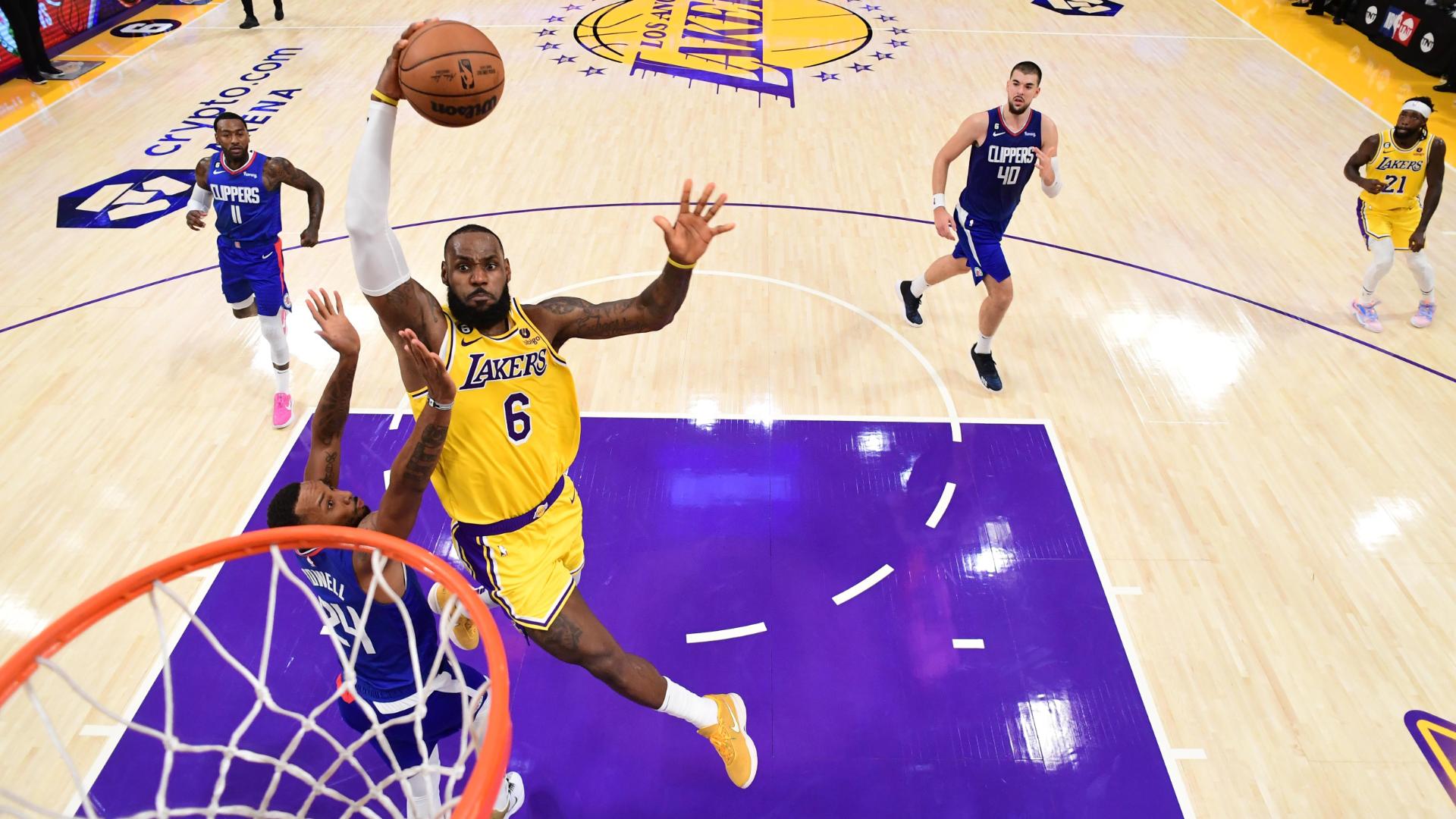 The Lakers fell to the Clippers in their home opener last night by a score of 103 – 97. Lonnie Walker IV led the way for the Lakers with 26 points, while John Wall had 15 points in his first game for the Clippers. Here are some takeaways for the Lakers from their hard-fought loss:
Russell Westbrook's Defensive Effort
It's very easy to look at the box score last night, see that Russ went 0/11, and come to the conclusion he had an awful game. Yet, while he struggled offensively I thought he was extremely impressive defensively. In the 2nd quarter the Lakers found themselves in a hole, down by double digits. At the 4:09 mark with the Lakers down 10, Russ managed to get steals from Paul George and John Wall on back-to-back possessions, reducing the deficit to 6. It was a spark that helped the Lakers erase the deficit by halftime. Similarly in the fourth quarter he managed to play excellent defense on Kawhi Leonard, fronting him on two possessions resulting in two more steals. A few possessions later, he forced Kawhi into a traveling violation. Hopefully Westbrook can continue the defensive effort he displayed in the games to come… and also be able to knock down some perimeter shots.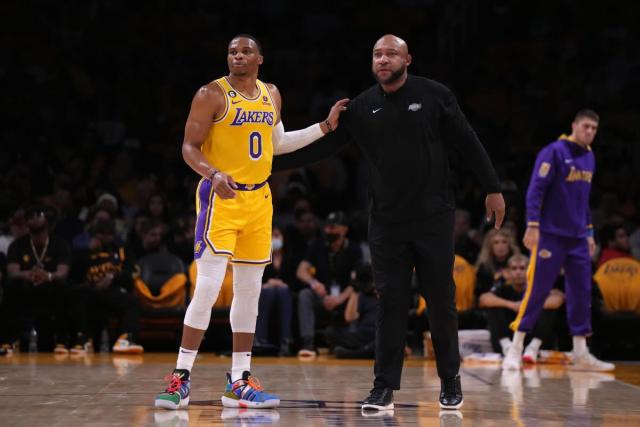 Shooting
The Lakers shooting woes didn't go away after shooting 10-40 on opening night, as they shot 9-45 last night. It's very obvious to see that the Lakers don't have a number of great shooters on the roster but I would expect the law of averages to come true especially in the cases of Patrick Beverley and Kendrick Nunn. They shot a combination of 1/10 from three last night. I do expect these numbers to pick up as Beverley is a career 36% 3 point shooter and Kendrick Nunn is a career 36% 3 point shooter aswell, if they can get to around this percentage respectively it will definitely help the Lakers cause.
Lonnie Walker IV
Lonnie Walker provided some much needed scoring outside of Lebron and AD last night. In fact, he was the game's leading scorer with 26 points on 9/21 shooting. Although he only shot 2/9 from 3, he showed some really nice flashes. His freakish athleticism was on display as he glided to the rim on multiple occasions and caught an alley- oop from Austin Reaves to put the Lakers up 2 in the fourth quarter. Lonnie also shot 6/6 from the free throw line, and although there were questions raised about the Lakers using their full taxpayer mid level exception on him, if he can keep displaying this type of scoring he will prove to be a really nice pick up for L.A.
Final Thoughts
Although last night was a loss, I was really impressed with the tenacity and effort the Lakers showed (especially on the defensive end) to get back in the game. I think Lebron James was also impressive defensively alongside Juan Toscano-Anderson and Patrick Beverley, igniting the comeback in the fourth. The Lakers play Portland on Sunday and hopefully they can bounce back to gain their first win of the season.