The Lakers have returned to the post-season, after missing it completely the previous season. Lakers fans aren't satisfied though. They want to get greedy, just Like Anthony Davis proclaimed earlier this season. Normally a seven seed shouldn't feel this confident, but given the new make-up of this team they have good reasons for it. They have a really good case for being able to get greedy.
Make no mistake their task is a difficult one, even with all the parity in the west this year. As a number seven seed they will never have home court advantage over any opponent, unless the eight seed upsets multiple teams. The highest seed to make it to the finals and win is a six, the Houston Rockets in 1995.
So, if the Lakers do somehow win it all it will be historic. It's amazing that the Lakers are even here in the post-season given their 2-10 start. That doesn't mean they can't get greedy though.
Lakers Chemistry Is Thriving Post Trade Deadline
Chemistry and cohesion are important intangibles for any winning team. They are hard enough to get by themselves, but if a team can capture both it can be dangerous. This team has been developing strong chemistry at the moment, but still working on the cohesion on the floor. You can see the bones of what they're building, but it still hasn't fleshed out completely. It's a work in progress.
This good chemistry is a result of the team spending more time together. It's obvious they've gotten to know each other and are having a good time playing together. You can see it on the bench with the way they get into the game. Not to mention, the post game locker room videos, we've all seen, where everyone is making goat sounds, and laughing while LeBron is being interviewed. This team genuinely enjoys being around each other.
It's nice to see. Especially considering last year they had AD and Dwight Howard at odds with each other early in the season, and that team seemed kind of cold and businesslike in comparison. It's been a refreshing change.
Chemistry and cohesion are great, but they are definitely not enough by themselves to win a championship. Thankfully the Lakers have more than just that.
Defense Wins Championships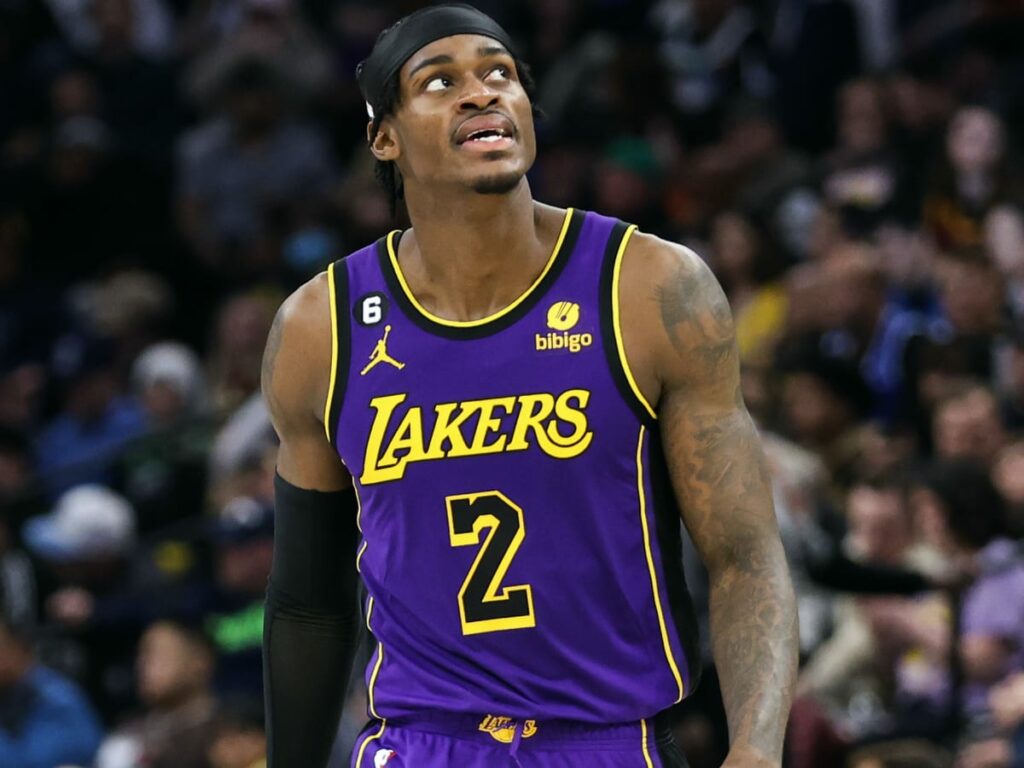 The biggest argument in favor of the Lakers making a run for number 18, even from this seven seed, is their defense. Post trade deadline they have been the number one overall defense in the NBA. That's the stat that should gave all Lakers fans at least some belief that this is actually possible. That defense can be a huge difference maker in the playoffs, especially in a western conference that doesn't seem to even want to play defense.
Lakers fans have plenty of reasons to feel confident, but we also have to remember this is an uphill climb. It's also potentially a historic moment. No team has EVER done this before. It's a Herculean task.
Something about it just feels right though. Lakers fans are embracing their once dormant exceptionalism again, and talking about how the vibe has changed, and just feels different. Some fans are still hesitant and don't want to get their hopes up. That's also understandable given all this team has been through the past two seasons.
It's hard to not be amazed by this roller coaster of a season, either way. From 2-10 to the number 7 seed. They spent more time in 13th than 7th, but showed fight all season long.
Let's get greedy. Just never forget, whatever will be, will be. Stay present. The ride isn't over yet.