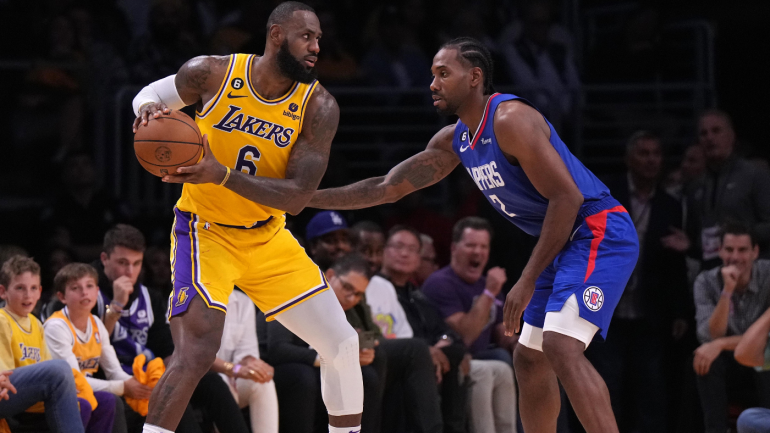 It's the battle of LA tonight as the Lakers take on the Clippers in Los Angeles. The stakes couldn't be higher, both teams having identical records on the season (41-38). The winner of this matchup will be in pole position to land the 6 seed and avoid the play-in. You have to go back to the opening game of the NBA bubble in 2020 to find the last time the Lakers took down the Clippers; since then the Clippers are 10-0.
The Lakers are coming off a big road win last night against the Utah Jazz which saw them clinch a play-in spot. It was made more complicated than it had to be, as the Lakers were up 10 with a minute and a half to go but were forced into overtime when the Jazz refused to quit.
Injury Report
LeBron James and Anthony Davis are questionable heading into the second night of a back-to-back. Mo Bamba and D'Angelo Russell are probable. For the Clippers, Paul George remains out while Eric Gordon and Marcus Morris are questionable.
Russell Westbrook
Tonight marks the first game that Russell Westbrook will play against the Lakers since being dealt at the trade deadline. Westbrook had a rough time as a laker and with his passion and emotion he brings every night I'd expect a very energetic and emotional Westbrook looking to prove a point to his former teammates. In close games with the Lakers, other teams would put their centers on him defensively and dare him to shoot outside shots, and for the most part it worked. It will be interesting to see if the Lakers opt for a similar game plan tonight.
Backcourt Matchup
With or without Davis and James the backcourt matchup will be the decisive one. The Lakers backcourt of Russell and Reaves provides stability and energy while Westbrook and Powell can light up the scoreboard. Reaves and Russell appear to have a great chemistry together and compliment each others' game perfectly. They both do a great job at playmaking for Davis and James and both provide shot creation, which will be a key aspect in tonight's game. Tip off is at 10ET. It will be a high intensity game with undoubtedly a great atmosphere inside Crypto.Com Arena where the post season fate of two city rivals is at stake.