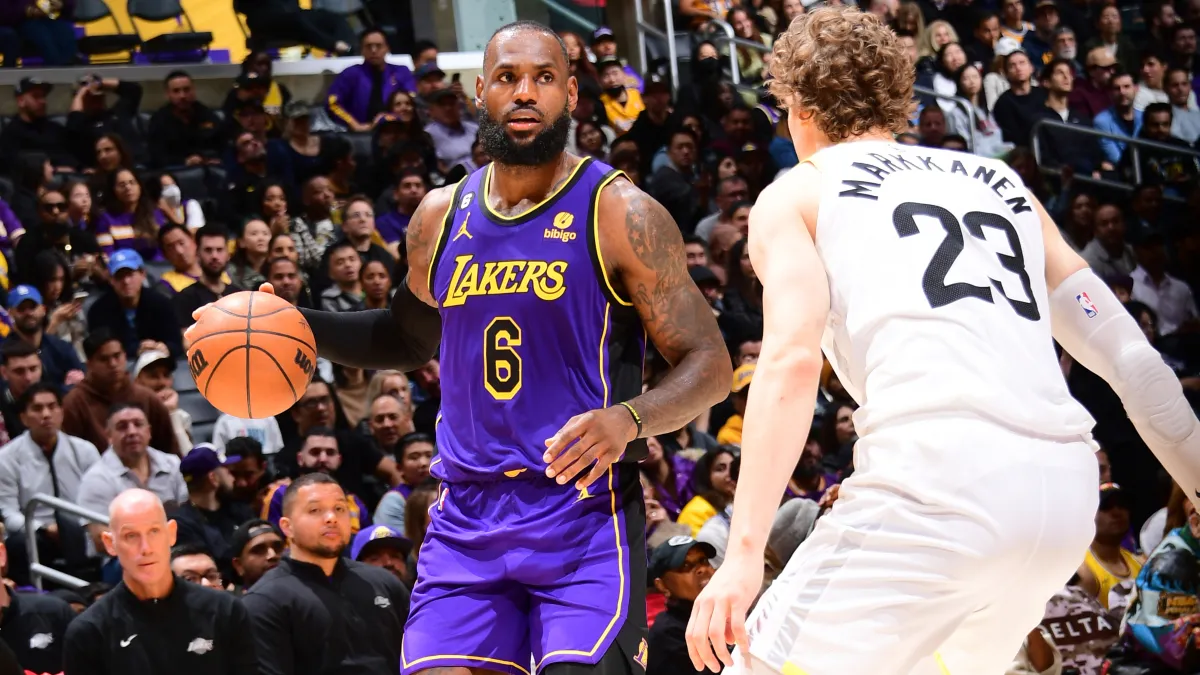 The Lakers take on the Utah Jazz tonight on the first leg of a critical back-to-back. It's game 4 of 5 on the current Laker road trip, and they are 3-0 heading into tonight's matchup with Utah after a dominant win over the Houston Rockets. Anthony Davis had another impressive display, putting up 40 points alongside 9 rebounds. Rui Hachimura also had one of his best games as a Laker, posting 20 points and 3 blocks. The Lakers sit at 40-38 on the season with 4 games remaining, and are a half-game back of the Warriors and Clippers heading into the final stretch.
Injury Report
D'Angelo Russell has been downgraded to questionable with the foot soreness that kept him out of the second half against the Rockets. Darvin Ham has said the decision to hold Russell out was precautionary. Lebron James is also questionable while Anthony Davis is probable. Mo Bamba has been upgraded to doubtful with the ankle sprain that has seen him sidelined for 4 weeks. Lauri Markkanen, Jordan Clarkson, and Walker Kessler are all out for Utah. Colin Sexton returns after missing multiple months with a hamstring injury.
Feed the Hot Hand
Anthony Davis has found his groove recently, and that has been rewarded by being the Western Conference player of the week. In the absence of Kessler and Markkanen the Lakers need to force feed Davis yet again to exploit their advantage. Since LeBron has returned, Davis has been exceptional, aggressively looking for his shot and not settling. More of that from Davis should lead to a very successful night for Los Angeles.
Next Man Up… Again
In the likely absence of Russell Darvin ham will have to dig deeper into the rotation to make up for his production. A possible replacement is Lonnie Walker IV. Walker started the season strongly, but since the trade deadline has found himself frequently out of the rotation. He has stayed ready and taken advantage of his opportunities, and he will need to do so again tonight.