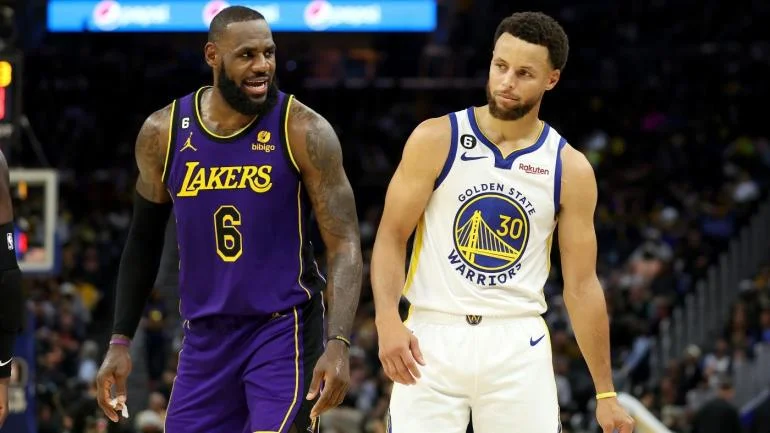 It's Game 1 of the Western Conference Semifinals between the Golden State Warriors and the Los Angeles Lakers. The Warriors are coming off a grueling 7 game series against the Sacramento Kings, while the Lakers secured some rest after dispatching the Memphis Grizzlies in 6.
Injury Report
Anthony Davis and Lebron James are probable for LA, while Mo Bamba is questionable. Patrick Baldwin, Jr. is questionable for Golden State while the veteran Andre Igoudola is out.
Rest Advantage
Given their rest advantage, it's pivotal that the Lakers come out looking refreshed and energized to capitalize on the Warriors' potential fatigue and steal Game 1 on the road. These four days of rest may prove crucial for Los Angeles, especially for Anthony Davis who was playing through injuries in the series vs Memphis.
Paint Scoring
It's no secret that the main source of the Lakers' scoring is the paint, and with the Warriors' lack of rim protection they need to make that a point of special emphasis. The Lakers can't afford to bail out the Warriors by taking jump shots. They should be able to get to the rim on most possessions and they must live there if they want to be successful this series.
Stay Disciplined
The Warriors are an excellent team, especially on the offensive end. They never stop moving and the Lakers defense will have to chase around screens while maintaining discipline. The defense can't overcommit because the outcome will be Curry getting a wide open look. Dennis Schröder will likely be key in the series with his speed and screen navigation ability. He represents one of best chances the lakers have of slowing down Curry and the Warrior guards.
Tip off is at 10ET on TNT. It's a Curry Vs Lebron rematch! And after four finals series it's perhaps one last chapter in a rivalry between two all-time greats.