MONEY MOVES: Lakers Extend Offers to Reaves and Hachimura
Offseason Update: Lakers Extend Offers to Reaves and Hachimura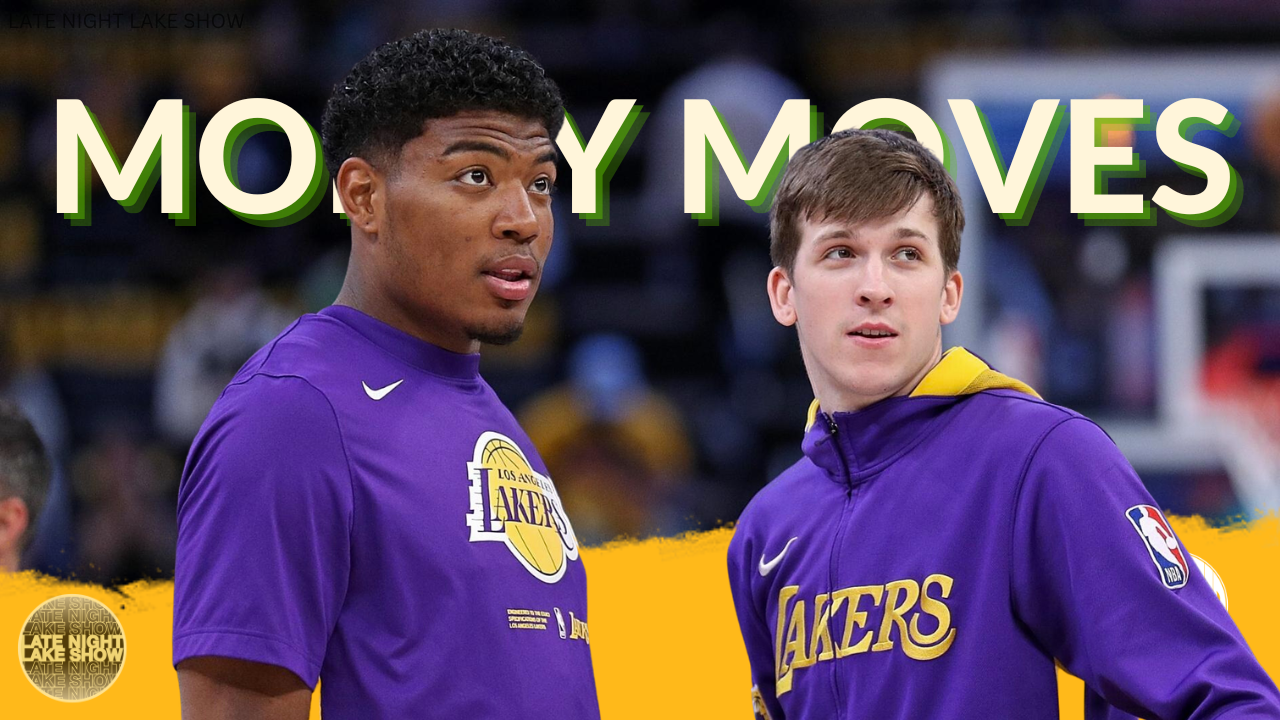 As the next expected step in the Los Angeles Lakers' offseason strategy, the team extended qualifying offers to forward Rui Hachimura and guard Austin Reaves. This move grants both players restricted free agency status, allowing them to negotiate with other teams while giving the Lakers the right to match any offers they receive. This decision solidifies the Lakers' commitment to building a strong roster for the upcoming season.
Rui Hachimura's Rise to Prominence: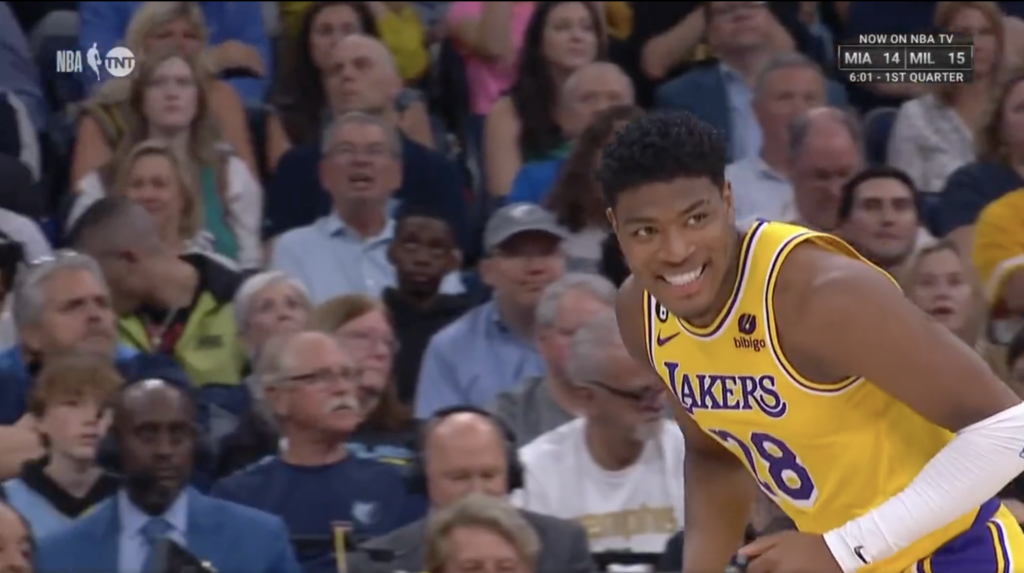 Rui Hachimura, acquired by the Lakers in a trade with the Washington Wizards, showcased his skills during the 2022-23 regular season. Despite limited playing time, the 25-year-old made a notable impact, averaging 9.6 points and 4.7 rebounds in just over 22 minutes per game. Throughout the season, Hachimura played a total of 63 games between the Lakers and the Wizards, averaging 11.2 points and 4.5 rebounds. However, it was during the 2023 NBA Playoffs where Hachimura truly shined. In 16 games, he displayed remarkable shooting efficiency, averaging 12.2 points and 3.6 rebounds while shooting an impressive 55.7 percent from the field and 48.7 percent from beyond the arc. Hachimura's strong playoff performance ranked him sixth overall in shooting efficiency and made him the only player to achieve shooting percentages of at least 55 percent from the field, 48 percent from 3-point range, and 88 percent from the free-throw line. Notably, he tied a Lakers playoff record for most points scored by a reserve with a memorable 29-point game against the Memphis Grizzlies.
Austin Reaves' Versatility and Playoff Contributions: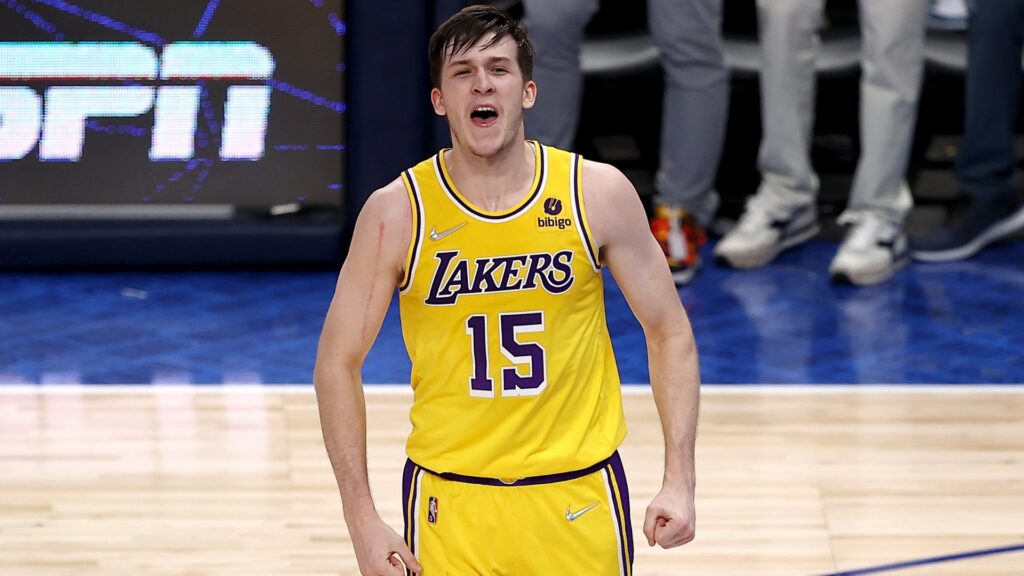 Undrafted guard Austin Reaves proved to be a valuable asset for the Lakers throughout the 2022-23 season. With appearances in 64 games, including 22 starts, the 25-year-old showcased his versatility by contributing an average of 13.0 points, 3.0 rebounds, and 3.4 assists in nearly 29 minutes per game. Reaves distinguished himself by joining an elite group of players, including Kevin Durant and Kawhi Leonard, who shot at least 50 percent from the field, 39 percent from beyond the arc, and 85 percent from the free-throw line (with a minimum of 200 made free throws). One of Reaves' standout performances came against the Orlando Magic when he recorded a career-high 35 points, becoming the first undrafted Lakers player to achieve this milestone. His contributions continued in the 2023 NBA Playoffs, where he maintained an average of 16.9 points, 4.4 rebounds, and 4.6 assists in 16 starts. Reaves consistently scored in double figures and had numerous games with 20 or more points.
Lakers' Commitment and Offseason Outlook: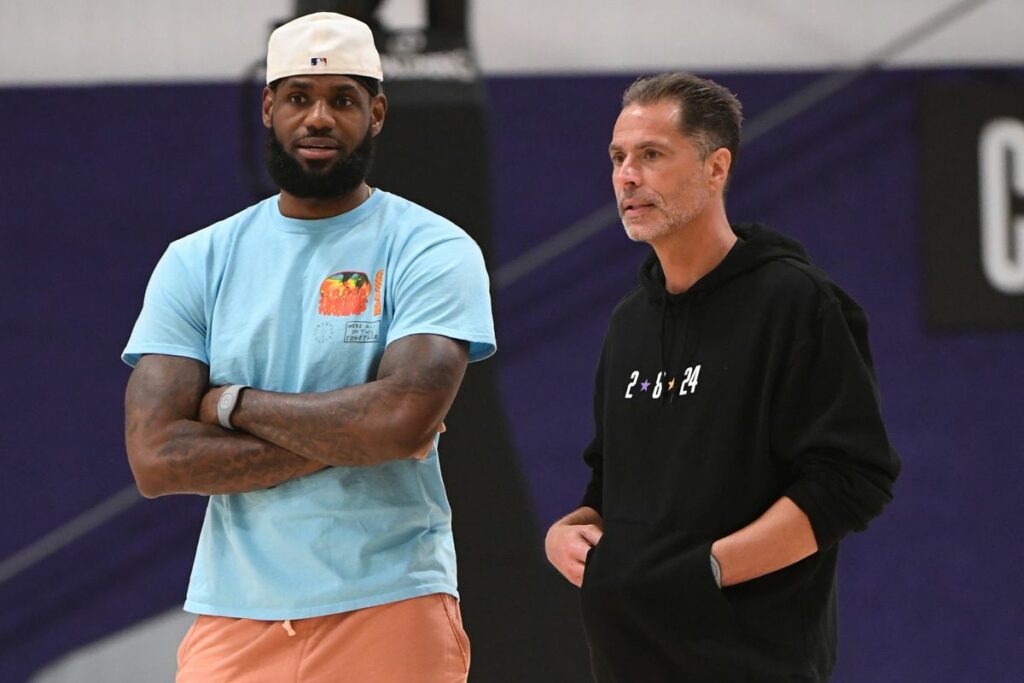 By extending qualifying offers to Hachimura and Reaves, the Lakers have firmly expressed their intent to retain these talented players. While both players can engage in negotiations with other teams as restricted free agents, the Lakers have the right to match any offers they receive. This strategic move demonstrates the Lakers' belief in Hachimura and Reaves and their potential contributions to the team's future success on the court. As the offseason progresses, fans eagerly await updates on the negotiations, hoping to see both players continue to wear the purple and gold in the upcoming season.
Recap:
The Los Angeles Lakers have made the next logical offseason move by extending qualifying offers to Rui Hachimura and Austin Reaves. This decision secures their future with the team and highlights the Lakers' commitment to building a strong roster. Hachimura's impressive performances during the regular season and playoffs, alongside Reaves' versatility and standout moments, have undoubtedly played a role in the Lakers' decision. Fans eagerly anticipate the negotiations and look forward to the potential impact of these talented players in the upcoming season.
–
Shop for official NBA merchandise at The NBA Store, the official affiliate of LNLS. Use our affiliate link nbastore.vwz6.net/LNLSand show your support! #sponsored
Looking for some extra excitement during the game? Check out Prize Picks and use promo code LNLS for a 100% instant deposit match up to $100! Visit https://bit.ly/3hjkfXv to get started. #sponsored
Join the Sharpz community and share your bets with the pros! Use promo code LNLS to sign up at https://bit.ly/45i0ZRR and elevate your sports betting game. #sponsored
Don't miss a single episode of the Late Night Lake Show Podcast! Follow on Apple Podcasts at https://apple.co/3HG3YYV or on Spotify at https://spoti.fi/3xMokvo.
Stay connected with the Late Night Lake Show on social media! Follow @LateNightLakers on Twitter https://bit.ly/42yaudF, like Late Night Lake Show on Facebook at https://bit.ly/3M83Qp4, and follow Late Night Lake Show on Instagram https://bit.ly/42TBsgb