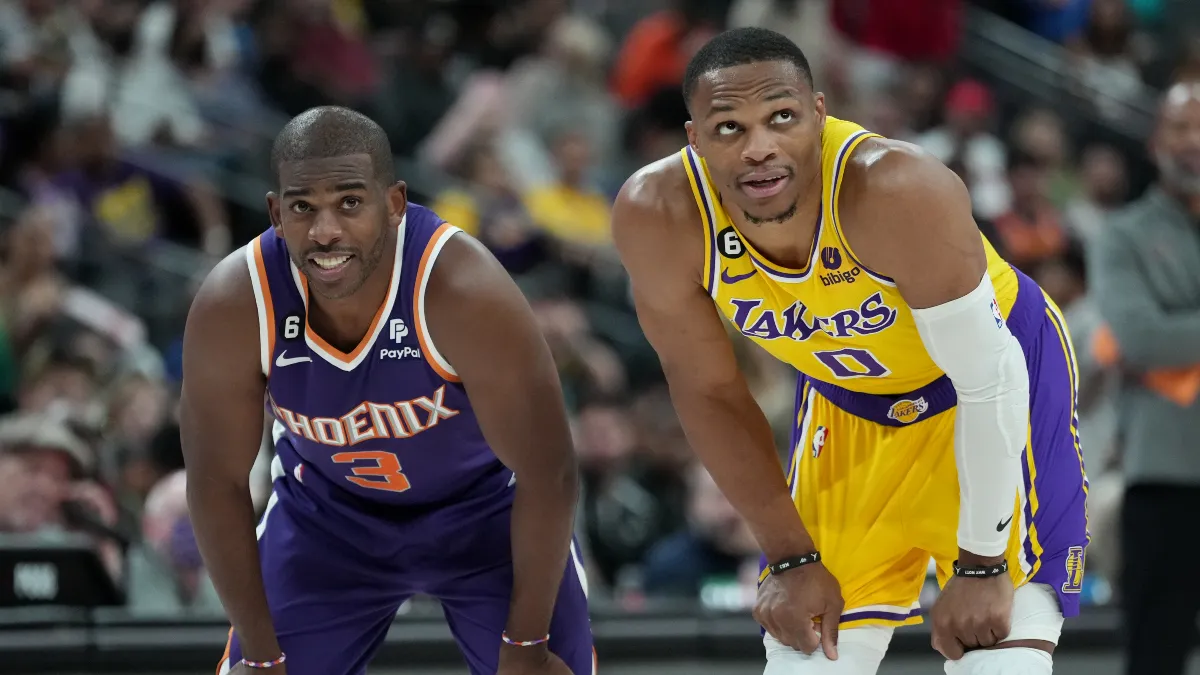 The short handed Los Angeles Lakers will take on the Phoenix Suns tonight on the a second night of a back-to-back. The Lakers are coming off an important win over the Washington Wizards without Anthony Davis. An impressive showing from the Lakers role players Thomas Bryant , Max Christie, and Austin Reaves, all helped secure the win. Lebron James was excellent once again, dropping his fourth consecutive 30-point game.
Injury Report
Wenyen Gabriel looks set to return tonight after missing the last couple of weeks with a shoulder sprain, however the Lakers overall are expected to be short-handed tonight. Lebron James, Austin Reaves, Anthony Davis, and Juan Toscano-Anderson are all out, meanwhile Patrick Beverley is questionable with a calf issue. For Phoenix, star guard Devin Booker is out with a groin problem, along with Jock Landale, Jae Crowder, Cameron Payne , Cameron Johnson. Deandre Ayton is available for the Suns with an ankle injury.
New Starting 5 (Again)
With the Lakers missing yesterday's starters James and Reaves , Darvin Ham will yet again have to come up with a new starting five The likely return of Wenyen Gabriel will provide desperately-needed depth to L.A's big man options behind center Thomas Bryant. Ham opted to play rookie Max Christie down the stretch against the Wizards and handed him the task of guarding Bradley Beal. Will he opt to give the 19 year old his first start in the absence of James and Reaves? If Patrick Beverley does return, will he slot in the lineup? Difficult decisions will have to be made.
Bench vs Bench
LA will have to rely on their bench, led by Russell Westbrook, yet again. Westbrook, with his dynamic playmaking, has helped the Lakers all season when coming off the bench and they will look to turn to him again to initiate the offense and distribute in the absence of James and Davis. The Lakers' bench ranks 10th in the league in points per game, while the Suns rank 16th and will be without lead guard Cam Payne off the bench.