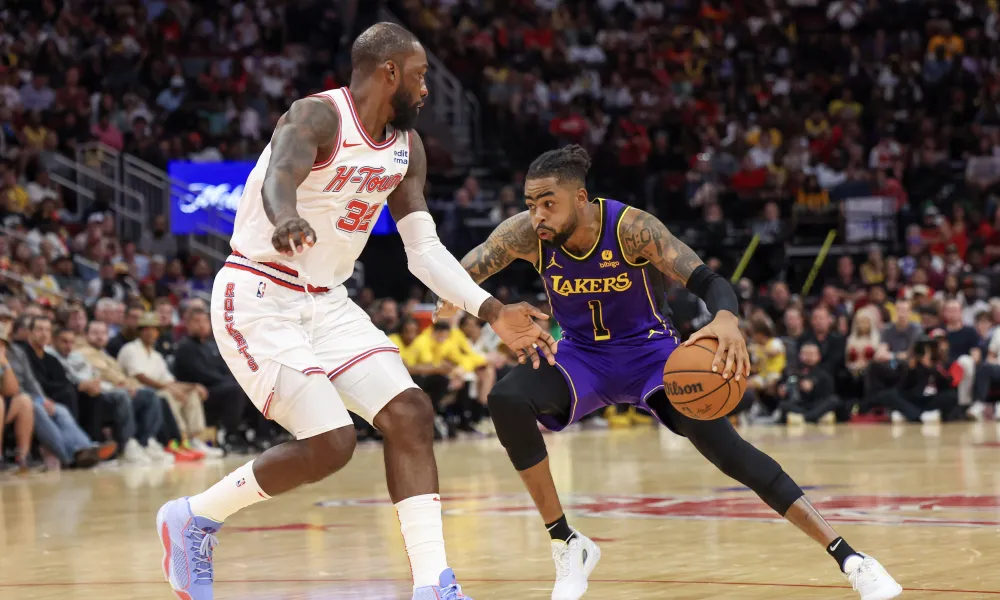 The Los Angeles Lakers host the Houston Rockets tonight at Crypto.com Arena. The Lakers are coming off a win in Portland over the TrailBlazers, where LeBron James led the way with 35 Points, 5 rebounds, and 9 assists. Heading into tonight James and Jalen Hood-Schifino are questionable, with Anthony Davis probable and both Gabe Vincent and Jarred Vanderbilt still out with injuries.
In the last meeting between the two sides the Rockets embarrassed the Lakers. This time with Anthony Davis set to be available, are the Lakers able to seek revenge on the Rockets? Will they come out with a point to prove, looking to avenge the loss they took in Houston?
Free Throw Time
The Lakers are going up against a Houston defense that loves to foul. With Anthony Davis likely to play – which didn't happen in the first meeting between the two sides – LA will need to exploit that. LA shouldn't settle for jumpers to start, but put pressure on the Houston defense early to forcing them into foul trouble.
Rebound! Rebound! Rebound!
The Lakers have struggled in the rebounding department all season and now come up against a very good rebounding team in Houston. The Lakers defense will be challenged tonight, as Houston have talented scorers such as Jalen Green and Fred VanVleet.
LA will need to limit the Rockets' second-chance points as much as possible, otherwise they will be punished on the offensive boards or fail to get out on fast break opportunities. Houston has a quality defense this season under new coach Ime Udoka, and playing against a set defense in the half court will make the Lakers' offensive job a whole lot harder.