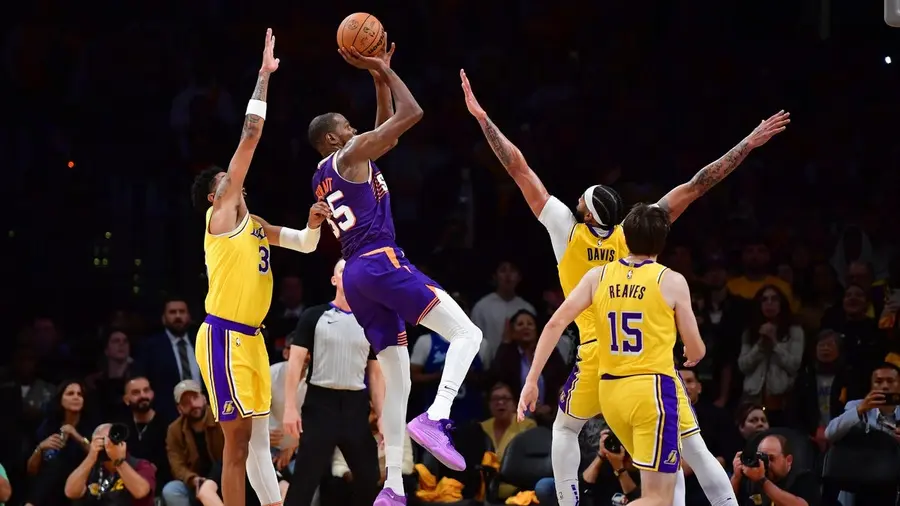 The Lakers travel to Phoenix to take on the Suns, with Los Angeles needing to bounce back after losing 3 straight. They are coming off a truly embarrassing loss to the Rockets (by 34 points) Wednesday night. That performance lacked effort all round.
On a brighter note, Anthony Davis is set to return for LA after missing the last game with hip spasms. Jaxson Hayes is also available after missing the last couple of games with an ankle sprain. Gabe Vincent and Jarred Vanderbilt remain out. Devin Booker will not play for the Suns.
Effort Over Excuses
It is true that the Lakers have struggled tremendously with injury issues to start the season, but the lack of effort they have displayed in games so far (Houston being a prime example) is inexcusable. No matter who the Lakers have available, that kind of effort is not acceptable. The Lakers are yet to display their full potential on either end to start the season Although it is only a few weeks old, they need to find themselves quickly to avoid the disaster start they had to the season last year.
Offensive Fluidity
The Lakers' openings to their games this season have been horrendous. They find themselves in too much first quarter trouble too often. A big part is lack of fluidity and structure on offense. Now, with Anthony Davis back in the lineup, it's a great time to find that fluidity in order to try and get back on track, Tip off is at 10 ET as the Lakers begin their in-season tournament campaign against Phoenix. Are the Lakers able to get back on track after three bad defeats?