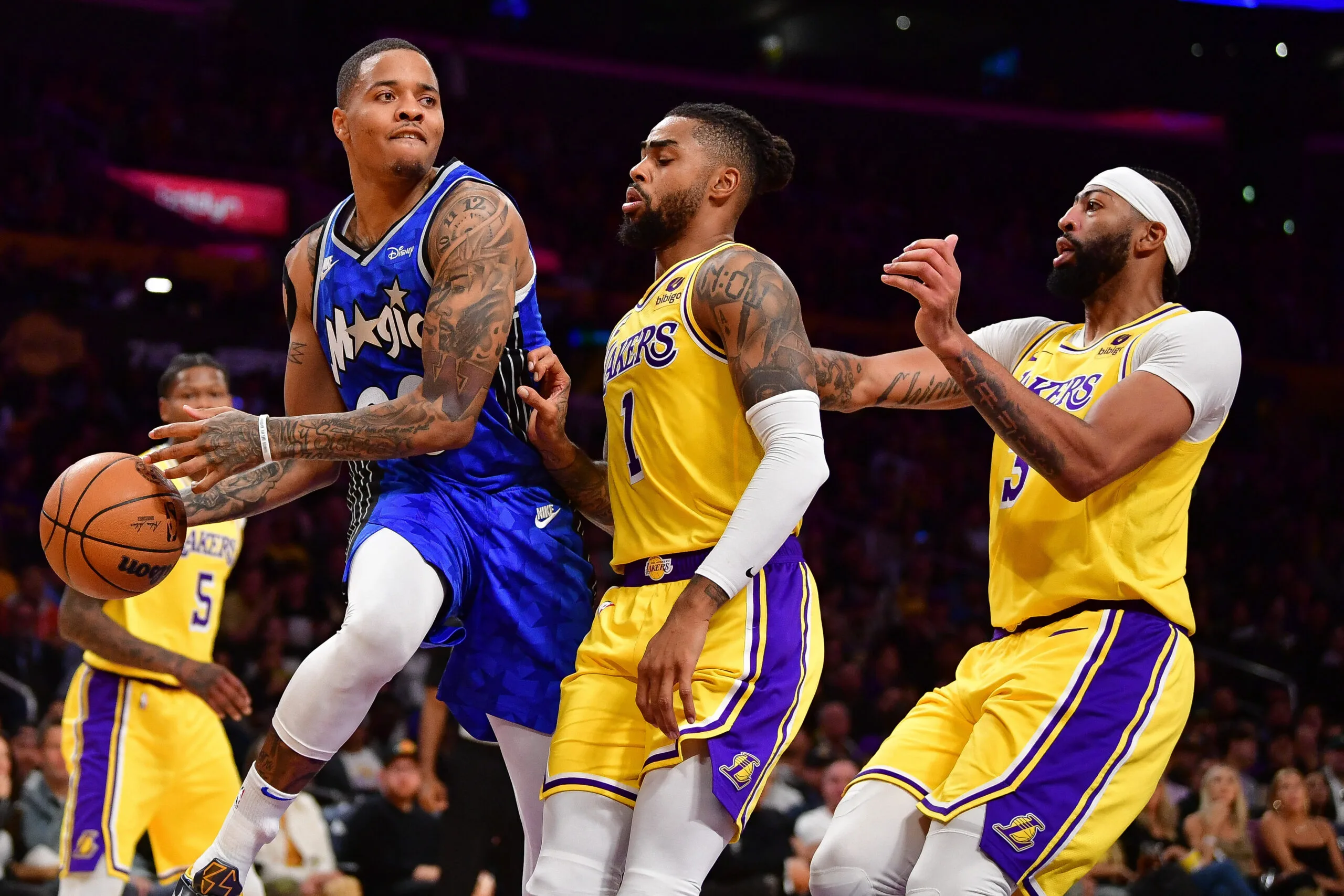 The Lakers take on the Magic tonight in the first game of the first road trip of this season. Last game out, the Lakers managed to break their Clippers regular season curse. Tonight, they face a talented young Magic team who will be hungry to avenge the loss that they took against the Lakers earlier this week.
Depth is Key
The Lakers have started the season with the injury bug. Already 5 rotation players are out injured. Rui Hachimura, Jalen Hood-Schifino, Jared Vanderbilt, Gabe Vincent, and Taurean Prince are all out, leaving the Lakers particularly short-handed in the wing department. The team was widely praised for its moves in free agency, especially for adding depth. Now that depth needs to be able to step up and to ensure they keep winning and on track until the others are able to get healthy. It should mean more minutes for second-year guard Max Christie as well as more minutes in the front court for Jaxson Hayes. Darvin Ham tried a 3 big man lineup with Hayes, Wood, and Davis against the Clippers, and that lineup may return.
Cam Reddish
Reddish has been one of the standout performers to start the season, and that continued with his performance against the Clippers. His ability to be a point of attack defender has been invaluable . If he can keep on that path defensively he will definitely make himself a regular in the rotation as the season continues. Although he hasn't shot the ball well to begin the season, his past seasons suggest that this may be just a poor streak, as opposed to something we can expect for the season. If Reddish can find his three-pointer at a consistent level he will be an excellent piece for the Lakers.
Tip off is at 7ET with the Lakers looking to start the road trip off with a win and move to 4-2 on the season.