In our first match-up, we have Team Love Shaq, (drafted by Phil Sizemore) up against The Zen Zone (drafted by Omar Osid.) We will be releasing new episodes every Tuesday and Thursday! Watch our Lakers Ultimate Draft Results Show and follow us on Youtube to never miss an episode. Matchup rosters and tournament rules are below.
Host: Kwame Adade
---
Team: Love Shaq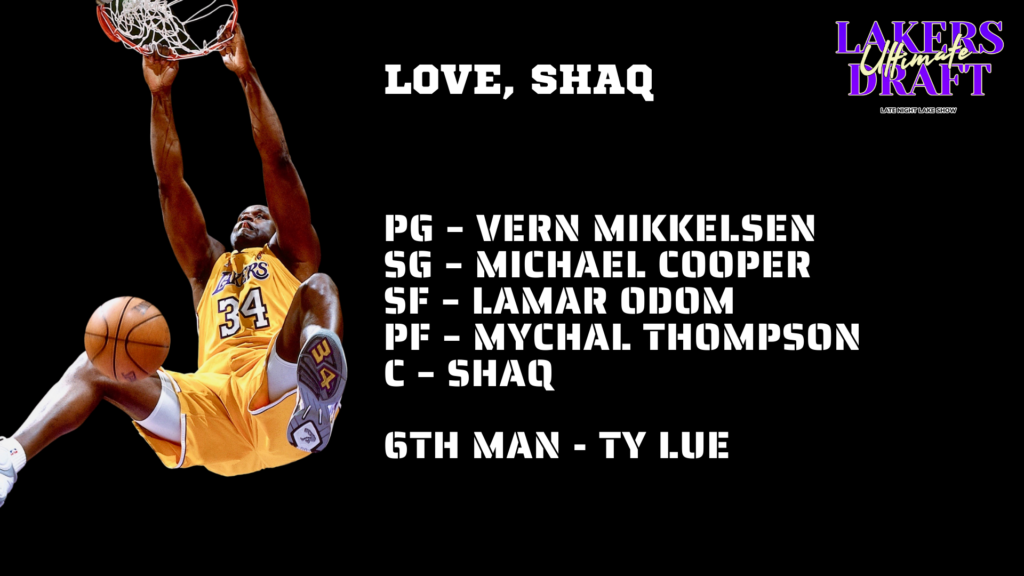 Roster – Vern Mikkelsen, Michael Cooper, Lamar Odom, Mychael Thompson, and Shaq. 6th Man Ty Lue.
---
Team The Zen Zone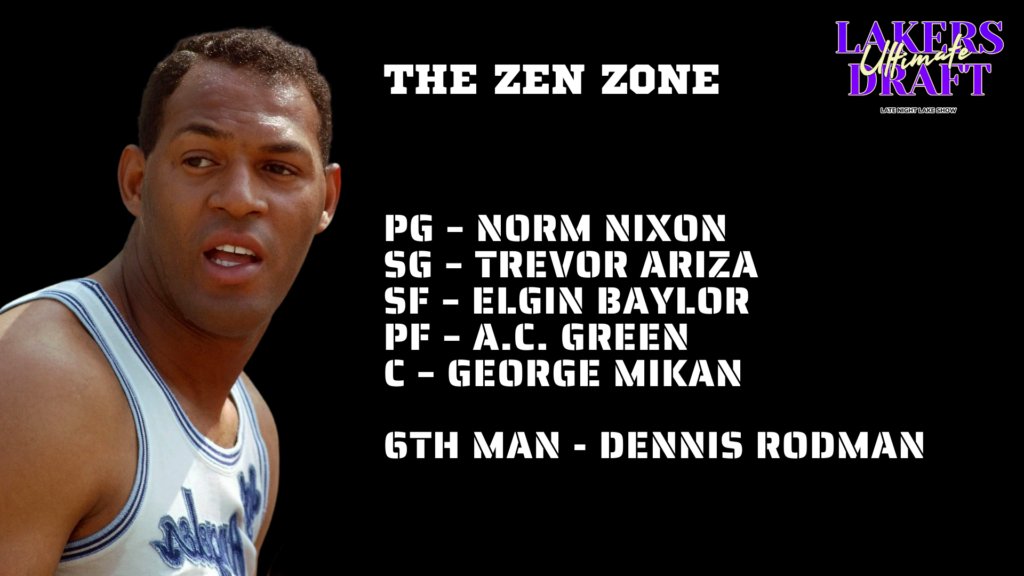 Roster – Norm Nixon, Trevor Ariza, Elgin Baylor, AC Green, and George Mikan. 6th Man Dennis Rodman.
This was a lot of fun, who do you think will win Game 1? Let us know in the comments for your chance to win a LNLS t-shirt.