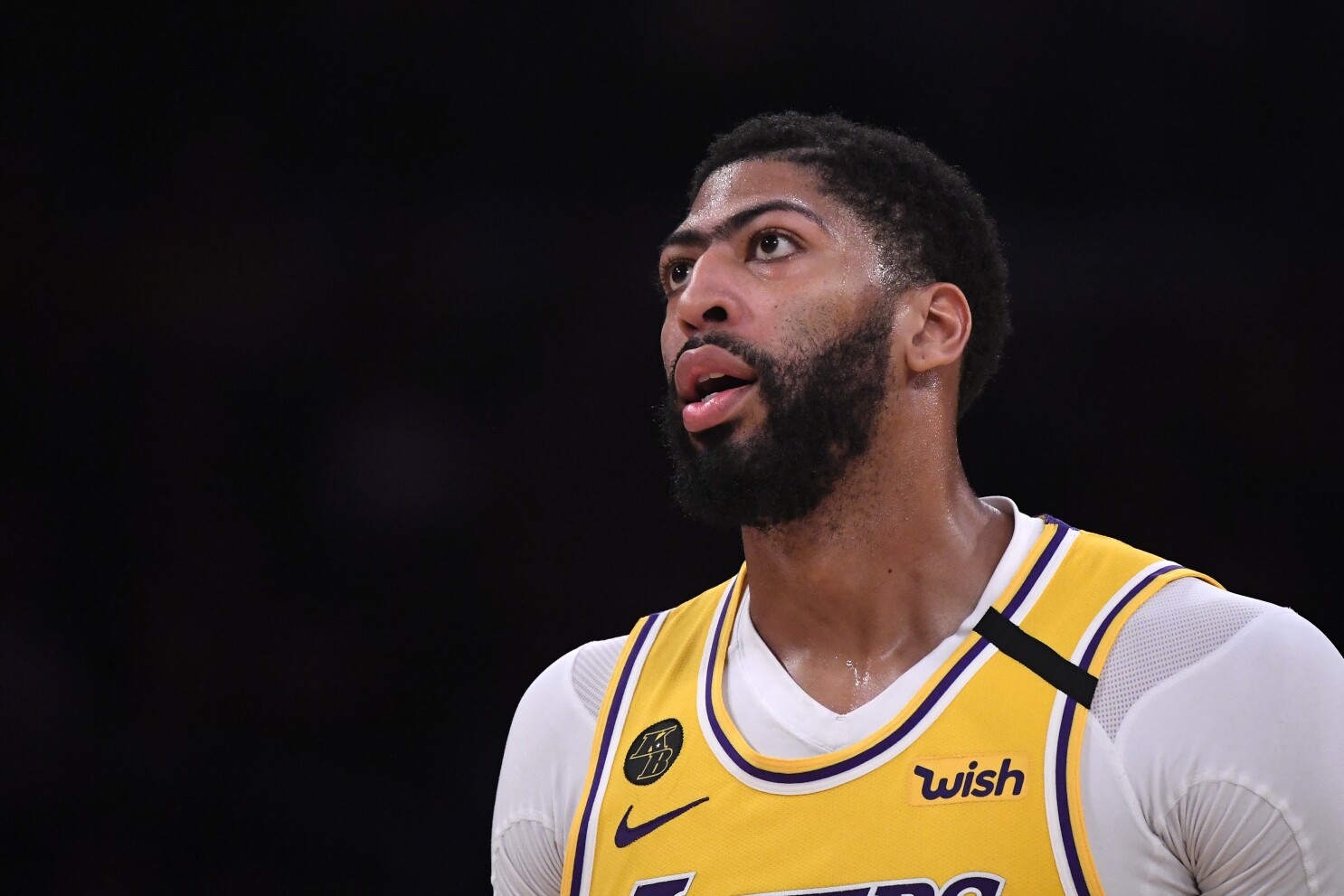 The Lakers are 8-8. They could easily be 12-4 or 4-12.
Every game has been a struggle it seems. At least, as a fan, I've cringed, shook my head, threw up my hands in frustration, and said a few curse words in the process. If Joel Embiid was a Laker, he'd say, "Trust the process." OK. I am going to trust the process the Lakers are currently in. I'm going to trust that they will get it together sooner rather later. I'm going to trust that Russ will start attacking the rim rather than settling for jump shots. I'm going to trust that AD will stop falling to the floor multiple times per game, and he will simply dominate teams on a nightly basis. I'm going to trust that LeBron will be LeBron when he returns, and the rest of the team will gel and the defense will vastly improve. I've got a lot to believe between now and Christmas or the All-Star break or the beginning of the playoffs, but I am not naive. This team has the potential to be one of the great teams once the kinks are worked out and worked through. Or this team could end up being one the biggest bust in NBA history. I'd be the first to bet against the latter.
If there is one word to describe the Lakers so far this season, it is inconsistent. The key question is how long can the team afford to be inconsistent? Rarely is a championship team Dr. Jekyll and Mr. Hyde. Most teams continue to get better and build better habits. While I see flashes of what this team can be, and I get excited at its potential, I do worry it could all blow up fast. A consolation is LeBron wouldn't allow such a thing.
While being a negative distraction could get someone shipped out of Laker Land, the key to the Lakers' success rest solely on the shoulders of Anthony Davis. The Lakers are his team. Not LeBron's. Not Westbrook's. AD is the man, and he has to adopt a Shaquille O'Neal mentality: 30 points and 10-12 rebounds every single night. AD cannot afford to be inconsistent.
He has to make it known to himself as well as his teammates that the Lakers are HIS team. If he'd commit to playing the five, he'd be a prime candidate for MVP. AD has to get into the low post and demand the ball. I don't think anyone on the team would object to this. They know it's his team, but does AD know it? He is the key to this team's aspirations, and Anthony Davis cannot afford to be Mr. Inconsistent on this team. Dominance is what they need from him!
Of course, injuries can sink the ship. The Lakers have already had its share, but I'd look for them to rebound from the injuries and start to gel. Whatever happens in the coming few weeks will tell us a lot about the Lakers. I just hope their actions speak louder than words.