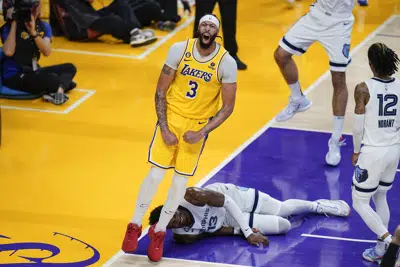 5 HITS
The Lakers had one job: knock out the Grizzlies to avoid a return to Memphis for Game 7. LA jumped on Memphis in the first quarter and never looked back. Final score: 125-85
D'Angelo Russell was on fiya! This was his best game since returning to LA with 31 points and 5/9 from 3 point range!
Anthony Davis vowed to play 48 minutes in this game if he needed to. He didn't need to. AD was a monster! 5 blocks including one on Ja Morant in which AD blocked Morant's shot, cuffed the ball, and kept it in play. AD also finished with 16 points and 14 rebounds. 
Troy Brown Jr. and Malik Beasley didn't play until garbage time. Coach Ham shortened his bench and went with the players he needed to go with, resulting in four of five starters scoring in double figures. The fifth starter, Jarred Vanderbilt, scored nine points.
Needed Rest: Lakers play game one on Tuesday, May 2, against the winner of the Golden State Warriors and Sacramento Kings series. LeBron, AD, and the team have four days of much needed rest.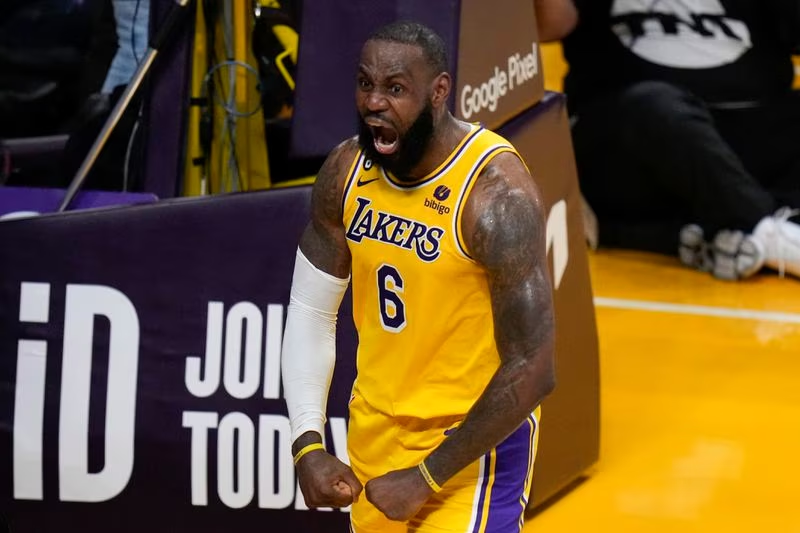 5 MISSES
With a blowout win, it's hard to find anything wrong, but here ya go:
The Lakers had 13 turnovers, and 12 of them were by the starting five. Value the ball!
Although Wenyen Gabriel played well when he was on the floor, I think a bigger body was needed when AD sat. Side note: Jaren Jackson, Jr. had a bad game for Memphis, so that helped. 
Rui Hachimura played well in the first three games of the series, but it appears he slowed down in the last three, scoring only six points in game 6.
Austin Reeves was all over the floor last night, but he only went 1 for 7 in 3-point attempts.
The Lakers played so well that I can't think of another miss. Damn!