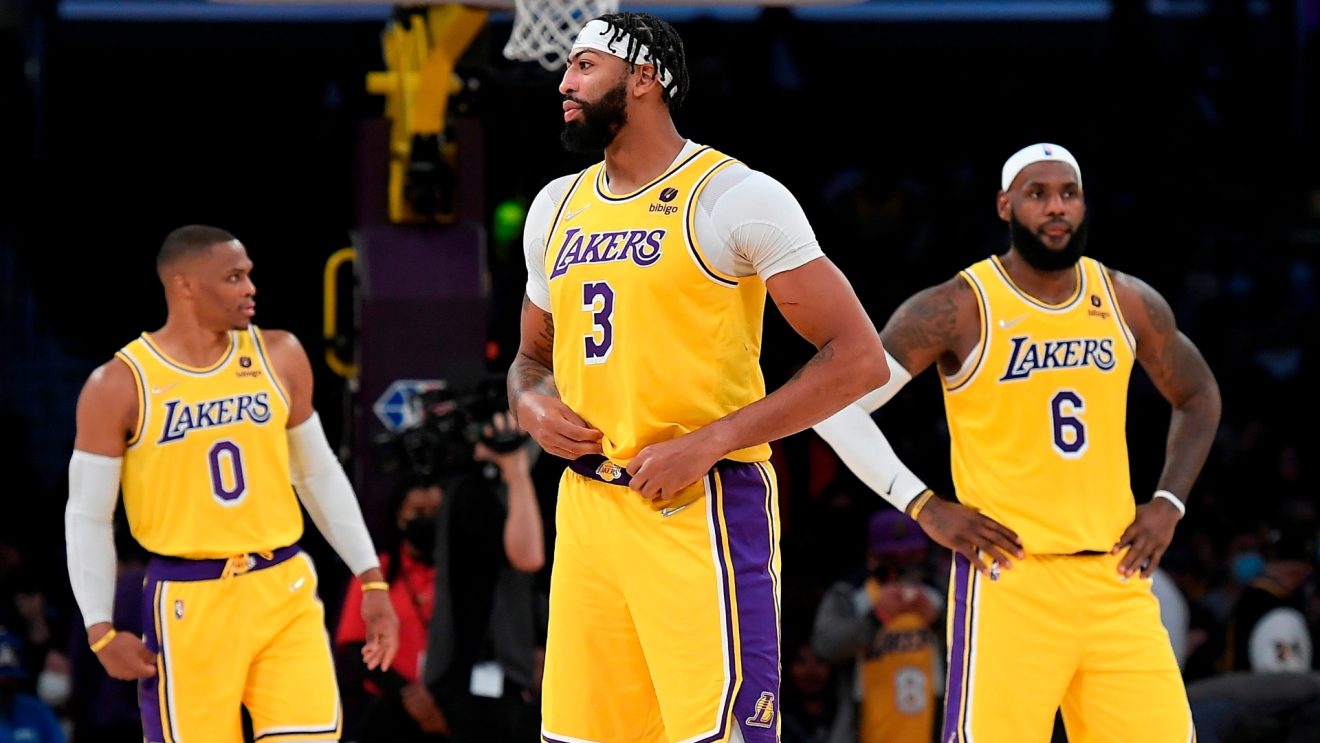 Will Anthony Davis be ready for the post-LeBron era?
Anthony Davis is an exceptional basketball talent. He can do multiple things on the court that very few players can do and he does those things beyond well. Years ago, Davis was touted as one of the best top five players in the NBA. True dat. In a New Orleans' Pelican uniform. Somehow these lower tier teams have a habit of making a good player look great. Take that same player and put him on the Los Angeles Lakers and he turns out to be a very good, good player. Ask the Orlando Magic and Dwight Howard. Howard was the most dominant center in the game when he was traded to the Lakers, but I thought the bright lights of LA were too much for him; the pressure to succeed Kobe Bryant as the man in LA was too great, so Howard went where there was less pressure.
I see a pattern in the NBA. There are three tiers of players in the NBA, with Tier One being the upper echelon. Durant. LeBron. Giannis. Steph. I'd say that is about it on my list. These players are what I term generational players. These players are face of the franchise players, and their personalities are often perfect matches. Mild-mannered Tim Duncan fitted perfectly with small-market San Antonio.
Is Anthony Davis cut from the same mold as Kobe Bryant, Magic Johnson, and LeBron James? Can he be the face of the franchise in a way that the Lakers become his team? Can he carry the weight of being the face of the Los Angeles Lakers? Make no mistake, the Lakers are a different beast, and there is a reason Kobe himself said everybody is not cut out to be a Laker. Perhaps, Davis can become the guy in LA, but it is a hard tell with LeBron and now Russell Westbrook there. There is nothing wrong with Davis being to LeBron what Pau Gasol was to Kobe, but one day soon the team will be given to AD, and I hope he can be that guy. The Lakers don't need another Andrew Bynum; they need another Shaquille O'Neal. There is not an urgency right now for him to be the man, but what if Davis is not cut out to be an assassin on the court like his franchise cornerstone predecessors? It is something to think about, Lakers fans.
Many of us are waiting for Davis to play like the Lakers are his team. I envision him down low commanding the ball, but it hasn't happened yet. I want the latest Big Dog to eat first, but he's got to be hungrier than LeBron, and I have yet to see that. I am tempted to term AD as soft, but I hope that is not the case. He's 27 years old. He's nearly ten years younger than LeBron and six years younger than Russ. Now is his time, but only he can awaken that big dog from within.
When he does, he'll bite. Not just bark.
For more premium Lakers content, subscribe to the Late Night Lake Show podcast on iTunes, Spotify, Spreaker or Google Podcasts. You can follow Bummi on Twitter at @BummiNAnderson.