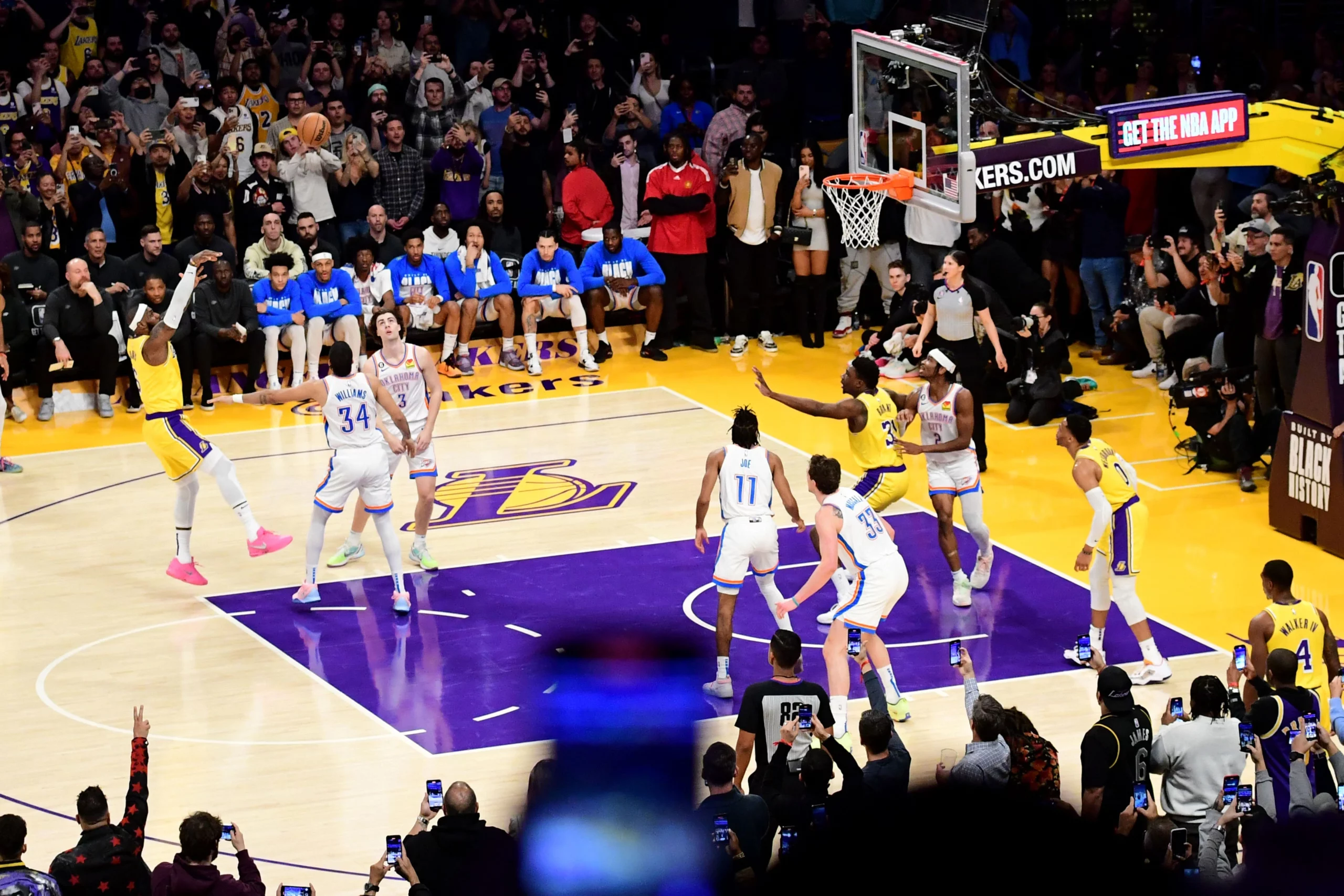 The Lakers travel to Oklahoma City to take on the Thunder tonight on the second night of a back-to-back. They are coming off a loss last night to Memphis, in which (even though they were short handed) the Lakers made too many unforced errors. In the end, it was too much to overcome against a good Memphis team. That loss makes tonight's game especially important, as both teams sit next to each other in the standings and are looking to make a push to the post-season. The Thunder currently lead the season series 1-0, having beaten the Lakers back in February – on the same night Lebron James broke the all-time scoring record. A win tonight for OKC would see them secure the tiebreaker over the Lakers, which could be pivotal come the end of the season.
Injury Report
D'Angelo Russell remains out for the Lakers as does Lebron James. Anthony Davis has also been ruled out as precaution related to the stress injury in his right foot he suffered in December. For Oklahoma City, star guard Shai Gilgeous-Alexander is ruled out, as well as wing Kenrich Williams.
Limit Turnovers
Turnovers killed the Lakers last night, and ended up being the main reason they suffered a loss to the Grizzlies in what was a winnable game. They will have to tidy that up tonight in the absence of D'Angelo Russell and Lebron James. The Lakers lack a true point guard to orchestrate the offense so as a group, they will have to do a much better job protecting the ball.
More Mo?
For the last 2 games Mo Bamba has been dealt limited minutes. In Anthony Davis' absence that should change. There will be minutes at the center position tonight for Bamba and Wenyen Gabriel. Both will have a chance to showcase his talents to the Lakers coaching staff and make his case for more playing time going forward.
Bounce Back Dennis?
Dennis Schröder had a rough game last night. One play summed it up, when he turned the ball over and stopped playing, allowing Desmond Bane to run past him without effort and throw a lob to Ja Morant, which effectively killed the game. Schröder was subsequently pulled from the game at the timeout. He has been facing criticism lately but we have to remember he is a good player for his contract size. He's a good scorer, still has one of the elite first steps in the league and always takes on the challenge at the defensive end. Does he have his flaws, yes (like all players do), but tonight with no James Russell or Davis , Schröder will be in a position where he can flourish and will be required to. I'm expecting a big game from him to bounce back from last night's loss.